By Helena Tamene, WiSci STEAM Camp participant
Never had I thought that the gender bias in my country is also faced in other parts of our world. The 3 weeks of wonderful experiences in the small world we created in Gashora has shown me that women across the world also face gender bias. Our small world at Gashora also shown me that women, including me, can bring a change to the world. We didn't just learn about how we can involve ourselves in STEAM fields but, we talked about how we all can make the world a better place, not only for women but men too. WiSci camp has made me feel like I am responsible to advocate the problems in my community, to speak up when I need to, to be a leader in my life, to pursue my dreams and not let others get in the way, especially those I face because of being a girl. Countless problems trigger every time, every place. Who is responsible to take care of them if you sit and watch them happen? That's what I learned: I am responsible.
Learning in a class full of diversity, I learned that learning can be fun. I learned every time I do something. Away from home, in a new country, meeting new people, learning new cultures... I never felt I was alone. I had 10 counselors and the staff for me anf 119 girls around who are like me and have the same passion. I had a huge place for culture and WiSci was the best place for me to explore different cultures and show mine. The lessons were valuable and the projects we did, I believe, are impactful to our society. I hope to implement the things I worked on in camp, in the near future. Volunteers from huge companies have given us an exquisite opportunity. The moment I set off on my way back home, I promised to share my experience with my community in every way I can. The office and mentoring hours set for us to openly discuss with big personalities have opened my eyes and mind and relate my future and passion to theirs.
I have a lot to say regarding #WiSci, but all in all, the camp has had a huge influence on me and everyone. I am sad the camp has ended but I am thrilled to be part of the 3 weeks of various impactful activities. I want to say thank you to all the sponsors, staff, trainers, mentors... and everyone who impacted the world through WiSci STEAM camp 2015-Rwanda!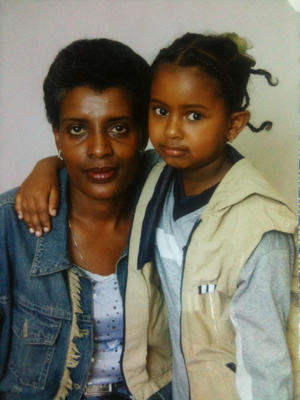 Helena is from Ethiopia and 17 yrs old. She is a senior at the Lideta Catholic Cathedral School. Cardiology and taking care of the environment are her two main passions.
REAL LIFE. REAL NEWS. REAL VOICES.
Help us tell more of the stories that matter from voices that too often remain unheard.