Looking back now, I can pinpoint the exact moment I knew I was strong enough to be Ethan's mammy.
He didn't know what to do or say to me...he bombarded D with questions.
Ethan was running around making car noises and laughing.
He was now running with his arms wide open singing"I'm an air plane! "
He stopped for a second, smiled at me and told me he loved me.
I swallowed hard, forcing a smile right back at him. I closed my eyes. I could hear my brother raising his voice and D trying to calm him.
Minutes later, Ethans heavy breathing surrounded me, I felt his little curled fingers pat my head.
"Ahh it ok mommy" "It's me Ethan here" he planted a wet kiss firmly on my lips.
I opened my eyes .
His fingers came up to wipe my damp eyes.
I closed them again, trying to make the tears stop. " Ahhh mommy, no cry" he sat on my lap.
I wrapped my arms tightly around my then 6 year old boy. He squirmed.
I repeated into his ear "Mommy loves Ethan, mommy loves Ethan, mommy loves Ethan".
"You silly mommy" he giggled.
I opened my eyes.
There he was looking right back at me with every tooth in his mouth on show. "You silly mommy"
"I am" I forced a smile.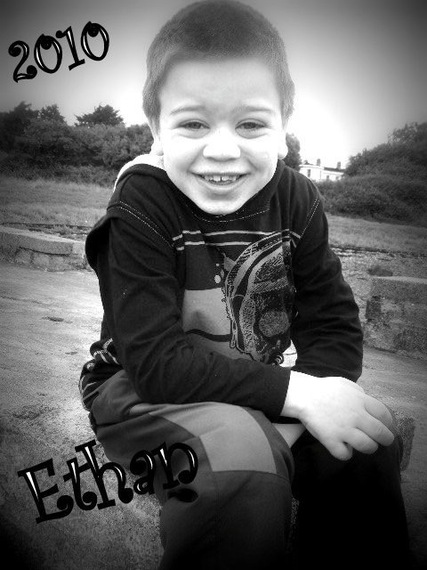 It was that moment...that second I knew I had no choice; I had to be strong for this little boy who needed me more now than ever.
My brother handed me a phone, with tears in his eyes he whispered " It's mam"