"I have always wanted to be her" is the way Rufus Wainwright puts it, referring to Louise Brooks.
The iconic, long dead film star with the sharp black bob is best known for her riveting performance as Lulu in the 1929 silent film, Pandora's Box. Over the years, she has drawn a cult following of gay men and pop musicians. One of them is Wainwright, a singer praised by the New York Times for his "genuine originality."
"I've seen that film at least eight times. I watched it recently -- we have it on the bus," Wainwright adds. And then, with equal parts seriousness and self-irony, the singer-songwriter declares, "I am the victim of such a lascivious beauty."
Wainwright is not only a self-described victim of the legendary femme fatale, he is also a fan -- and a follower, of sorts, in her footsteps.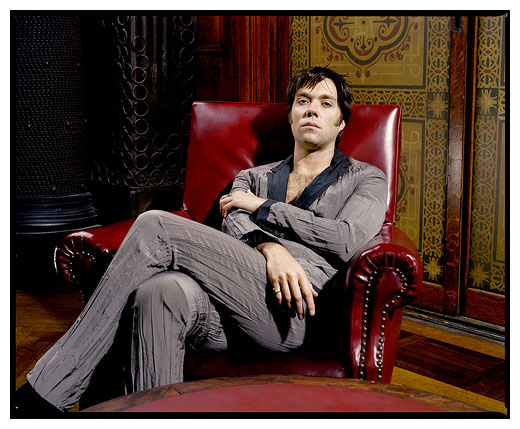 Wainwright's celebrated 2009 live album, Milwaukee at Last!!!, was recorded at the Pabst Theater in Wisconsin -- the same stage where the teenage Brooks danced alongside Martha Graham, Ruth St. Denis and members of the famed Denishawn Dance Company. The Pabst is also one of three stops on Wainwright's current 16 city American tour which follow in the footsteps of Brooks' early years as a touring dance prodigy. Coincidence, or some kind of fate?
These days, Wainwright is on tour to support All Days Are Nights: Songs for Lulu, his new CD. When asked about its allusive title, the singer-songwriter stated "I'm referring to Louise Brooks and the movie Pandora's Box, where she plays the character Lulu... What is fascinating about the character, the movie and the opera Lulu by Alban Berg -- I have to admit I haven't yet read the [Frank Wedekind] play -- is that she is pretty much an innocent. Yet, disaster reigns wherever she treads her little foot. For me, that is such a fabulous example of the nature of chaos -- where terrible, terrible things happen and it has nothing to do with morality. It's a force of nature. Chaos happens in nature, and in mankind."
Long a fan of European cinema, the 37-year-old Wainwright discovered Brooks when he was 18 years old. And apparently, the lascivious beauty who left a trail of broken hearts on two continents made an impression. [For me] "she has always been a vision of the decadent, carefree, bohemian flapper who tears down the world where ever she goes, with a smile."
"She has become a kind of symbol of the dark world which I love so much -- but can't really spend much time in," Wainwright adds, with a laugh. He's likely alluding to his own troubled past, which included widely-reported drug use, the pressures of celebrity pop-stardom and the recent death of his mother, acclaimed folk singer Kate McGarrigle.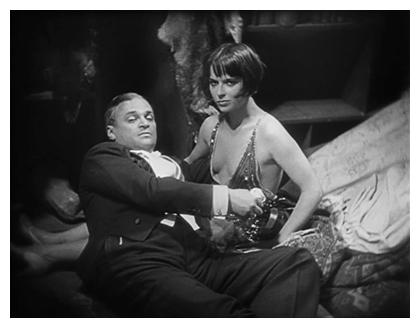 For Wainwright, Brooks' own chaotic life and the unfulfilled promise of her careers as a dancer and actress serve as a kind of warning shadow. "Every time I am a little bit vulnerable or under pressure or tired, I see her [Louise Brooks] as a vision, as a phantom, and I need to watch out -- these new songs are a sacrifice to her spirit."
The new songs on All Days Are Nights: Songs for Lulu are, according to Wainwright, the "the toughest songs I have ever had to play and sing." For the musician, they represent a "mountain range of personal and artistic exploration" whose peaks and valleys are "grief and pain and also transcendence and also a certain spiritual knowledge."
Besides Milwaukee, Pittsburgh, Chicago, Denver and Los Angeles, Wainwright's tour also takes him to the San Francisco Bay Area, where he will be performing three dates in August. It's his longest stop in any one area -- and a kind of coming home for Wainwright's muse. As it turns out, Frank Wedekind -- the German playwright responsible for bringing Lulu to the world - was nearly born in the Bay Area.
How Wedekind (1864-1918) almost came be an American writer is a long story. It's a story which, someday, Wainwright might turn into another song, or an opera, or even a film score. Dates for Rufus Wainwright's tour can be found on his website at www.rufuswainwright.com/.
Thomas Gladysz is an arts journalist and author. His interview with Allen Ginsberg was included in Sarah Greenough's "Beat Memories: The Photographs of Allen Ginsberg" (National Gallery of Art, 2010). And recently, he wrote the introduction to the Louise Brooks edition of Margarete Bohme's classic novel, The Diary of a Lost Girl (PandorasBox Press, 2010). More at www.thomasgladysz.com.
Calling all HuffPost superfans!
Sign up for membership to become a founding member and help shape HuffPost's next chapter