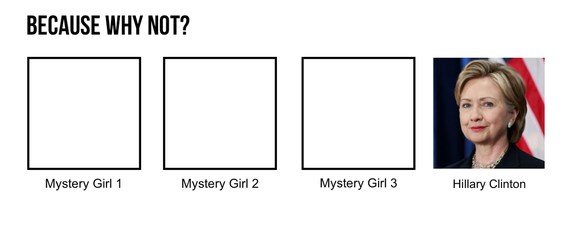 Me: Do you have any dating tips for me?
Sister: Do I have any tips?
Me: Not you. Nora.
Sister: You know what...? She probably could help you.
And so that's who I went to.
I'm currently in that suspended state of love -- but sans of love. I reluctantly re-joined Tinder, but am now slowly weening myself off it again after too many matches have asked me for money to watch them webcam, even though I thought webcamming went out with Friendster.
So in between episodes of "Peppa Pig" and "Paw Patrol" -- whatever the f*ck that is-- I sat my adorable two-and-a-half-year old niece down for a little talk. Well... a big talk. Advanced talk, I'd say. Though from what I hear, she could easily follow what I was saying because she's "quite gifted."
I am meeting people. You don't believe me, do you? Well I am. Okay, more like persons. "People" makes it seem like, OMG I'VE MET LIKE A THOUSNSSD PEOPLE. Again, most have been bots.
But for the few who are real and have a pulse, it's a lot of coffees and... and... tentative plans for future cups of coffee. In one instance it was a beer.
I like the first date to not be a date, if that makes any sense. I don't want any undue stress for anyone. The best (not perfect) first date is a twenty-minute chat over coffee, or a beer. I figure you can at least tell after twenty minutes whether or not you can stand this person enough for a second and more formal date.
Plus, dating is all very taxing on my already vulnerable and anxious psyche. Which is why I thought that if anyone could bring me back down to reality for a giant communal sigh of relief, it would be my munchkin of a niece.
Sitting a toddler down for an interview was surprisingly easier than I thought. Sure, I had to first coerce her into reading a book with me, and then when she saw her blocks she wanted to play with her blocks instead. But I made a deal with her that if she helped me play a game first, we could play blocks afterwards.
I started with just some really general questions. TEST QUESTIONS.
IS YOUR NAME NORA? (Yes)
HAVE YOU CLIMBED MT. EVEREST?(No)
Then, and the reason we're all here, I showed her four pictures of four women, but I said girls, because she's a little girl and I thought that would be more relatable, I don't know?!
I wanted this to be somewhat official so I realized that I needed a "control" picture in the experiment, somebody that I had no connection with or had any chance of dating.
So the fourth woman was Hillary Clinton, because I clearly haven't had coffee with Hillary Clinton, nor have we been texting each other.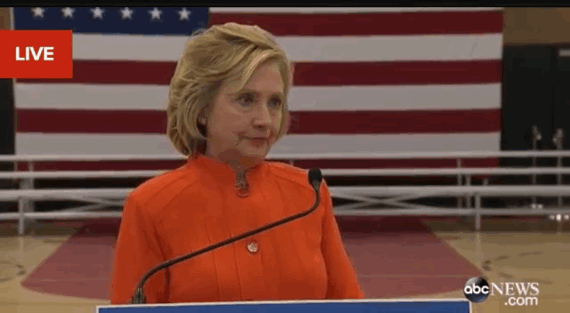 I simply showed my niece each photo, asked her which photo did she like the best, and what she thought was the most important quality to look for in a woman -- brains or beauty?
She was honest. Which I appreciated. After all, she is just looking out for my best interest.
Explaining why I woke her up from her nap (I didn't):
On whether she liked #4 (Hillary Clinton):
What should I look for in a woman?
Who she picks and am I ultimately a hopeless romantic?
In case you missed that, she said, "Oh yeah. Of course."
REAL LIFE. REAL NEWS. REAL VOICES.
Help us tell more of the stories that matter from voices that too often remain unheard.