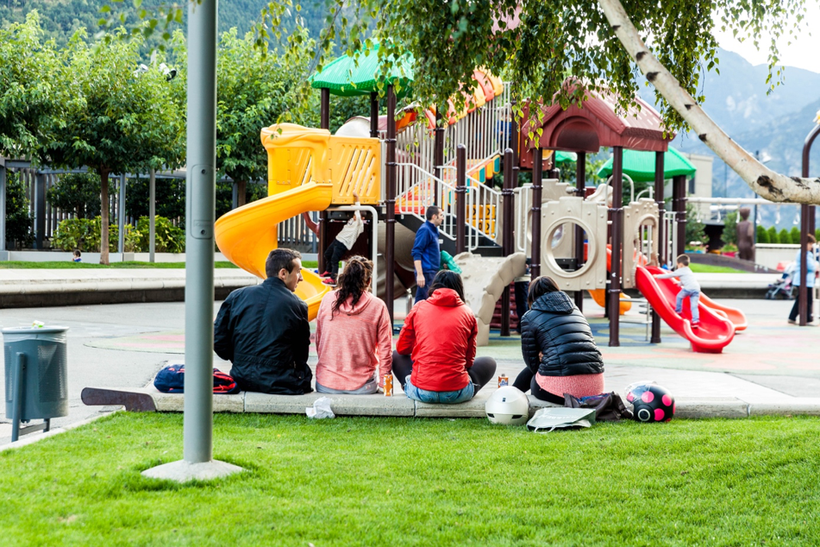 Soren Kierkegaard, the father of existentialism, once mused, "The thing is to find a truth which is true for me, to find the idea for which I can live." For college seniors, this will especially ring true over the next few months when job hunting season is in full swing. Some will face tough decisions about whether or not to pursue that lucrative investment banking job in New York in lieu of a social impact role at a non-profit. Others might see value in taking a gap year to travel and soul-search. In this post, I interviewed Rob McGovern, the founder of CareerBuilder, CEO of PreciseTarget, and author of the best-selling book Bring Your "A" Game: The 10 Career Secrets of the High Achiever. He shares his hard-earned expertise on career development given his incredible track record of innovating in this space—and many others.
I met Rob through my participation in the Health for America (HFA) at MedStar Health fellowship, a yearlong innovation fellowship for young professionals based at the MedStar Institute for Innovation in Washington, D.C. The fellowship empowers me and my colleagues to collaborate with a variety of leaders who specialize in health, design, and entrepreneurship. This is the second in a series of posts intended to inspire and inform fellow Millennial innovators.
King John Pascual (KP): Millennials now make up the largest share of labor, surpassing Gen Xers in 2015. Can you tell us a bit more about the strengths and weaknesses you think Millennials bring to the table as a labor force?
Rob McGovern (RM): I'm confident Millennials will be successful, given your focus on finding meaningfulness in your work. Unlike the money focused Boomers, Millennials are using their creative talents to design a new future. Style and design are part of your fabric, and eloquence is rooted in your fast-moving social media. My generation shares photos in text messages, but yours uses Instagram to edit and enhance your photos. The computer games you played helped you become fast learners, capable of quick deductive reasoning online and in apps.
What would I change about your generation? I'd start by encouraging you to focus beyond 140 characters. It worries me that many Millennials aren't book readers, and digest news via snaps, Facebook timelines, and tweets. It's frustrating to deal with a young Millennial who hasn't done a deep level of homework. Second, I encourage young people to keep a more concentrated work schedule. Many Millennials aren't morning people, typically wandering into work at 9:30 or 10:00 a.m., and prolong the day to 7:00 or 7:30 at night. My advice is to arrive early, have a high-output day, and be home for a 6:00 dinner. Work eight concentrated hours per day, rather than nine or 10 semi-concentrated hours.
Rest assured, I have no worries about the Millennial generation. Over time, my generation proved that we wanted far more than the nicknames such as "hippies" and the "Rock and Roll Generation" suggested.
KP: When you heard about the Health for America at MedStar Health fellowship and our cohort's focus on improving stroke care, what inspired you to mentor us? How do you think giving young professionals space to innovate, through opportunities like HFA, benefits the innovation and entrepreneurship community?
RM: I originally got to know MedStar as a patient at the MedStar National Rehabilitation Hospital (NRH). I was in a devastating car accident, which included a severe traumatic brain injury (TBI), leading me to MedStar NRH for care. I can relate to the stroke patients, given that I too was "normal" the nanosecond before a 16-year-old driver swerved into my lane.
I look at the HFA fellowship program as the fusion of real-world healthcare experience, and motivated students hoping to make the world a better place. This is a great formula for invention that gives the fellows a front-row seat to see and experience the problem. Many successful products and services within medicine have exogenous roots, meaning the inventor isn't an MD. Entrepreneurs go through life thinking about disrupting the status quo, whether it's taxis, retail stores, or stroke care.
You're in the catbird's seat, with the privilege of seeing and observing the real world of stroke care. I'm hopeful the pain and anguish you witness will further motivate and energize you.
KP: When you last met with the HFA team, you pushed us to think less about the job title we aspire to earn (e.g., entrepreneur) and more about the question: "What big problem do you want to solve?" You challenged us to think about grounding our career goals in a socially conscious way. Why does social impact resonate with you versus other ways of framing a career path?
RM: This relates to my experience as a patient. I'm not much of a TV watcher, so sitting in that hospital room for month after month gave me time to think and take stock of my life. I remember the day I asked the nurse for a calculator, perhaps because my TBI-degraded brain still wasn't capable of math. I wanted to calculate the number of days in the average human life span. I wanted to somehow quantify a human life. I found that we're alive for about 28,000 days. If you don't like Mondays, no worries, because you only get 4,000 of them.
This math led me to a question: What's the purpose of your 28,000 days? We only work for about 10,000 of them, and it feels like we should make each one of them meaningful. As it relates to being an entrepreneur, or an HFA fellow, we should ask ourselves an important question: What will be our contribution to society? What will we do with those 10,000 days? While it's great to make lots of money, you can't take it to your grave. On day 28,000, we want to feel that we made the world a better place. I'm audaciously calling you to use your talents and intellect to improve the world.
I believe our calling as entrepreneurs is to contribute to the state of the art. We're contributing to the platform of knowledge that will inspire a new generation of entrepreneurs to make our solution better. Facebook didn't invent social networking—it built on the hard work of Myspace and Friendster. You have a chance to contribute to the state of the art in stroke care, which could make day 28,000 better. Think of your work as the next row of bricks and mortar, which will serve as a platform for your successors.
KP: What pieces of advice would you give to those currently facing a career existential crisis?
RM: The career advice I always give people is to look at your career as a chess board. Good players never make a move without already knowing the next move. I've seen people make bad moves, mostly because they were accepting a job that wasn't going to lead them to the next better job. When I was 30 years old I was earning a huge salary as a Hewlett Packard sales engineer. I decided to take a new job at HP in Grenoble, France, halving my salary. I did this because it would lead me to the next great job through international experience, new knowledge, and emerging technology expertise. Sometimes you have to sacrifice a bishop to advance the queen.
If you're in a tough spot, and your career world looks like it is ending, remember you're never as good or bad as you think. Move your planning horizon out, focusing on where you want to be in five years, rather than five days. What are the chess moves that will lead to that better place? Do you need to take a step backward to advance forward? Our society wants us to look at our careers as a ladder, ever climbing to that next rung. My philosophy is that we should look at it as a jungle gym, moving from side to side, up and down, to get to the top. When kids fall off the jungle gym they climb back on and take another shot. So should you.
King John Pascual is a 2016-2017 Health for America (HFA) at MedStar Health fellow. These posts represent his views and those of the professionals he interviews. Follow HFA on Twitter and Facebook. Visit the HFA blog to learn more about the program.
Calling all HuffPost superfans!
Sign up for membership to become a founding member and help shape HuffPost's next chapter
This post was published on the now-closed HuffPost Contributor platform. Contributors control their own work and posted freely to our site. If you need to flag this entry as abusive,
send us an email
.