On a Friday in January, I had the great pleasure and privilege of consuming The Best Carrot Cake In The Entire World. It was a good start to 2015, to say the least.
The cake was inconceivably moist. It wasn't too sweet, and it was full of texture. Never have I ever.
Ming Lim, the general manager of Billy's Bakery in Chelsea, New York, told me the cake's near-impossible, perfectly dense crumb comes from the big chunks of pineapple, raisins* and carrots that are plopped into the batter. Pecans are also added to the mix, and placed atop the icing, too. You can spot each important ingredient in the cross-section above. I visited the small shop over the weekend to get to the bottom of the cake I still can't stop talking about.
Lim wouldn't offer much information that could help me replicate the cake at home. "It's a secret," he laughed. Some things are better left sacred, I'll have to rationalize. Neither the cake nor cupcake version contain any preservatives -- the batter is made up of good old-fashioned butter and sugar -- which explains the confection's limited shelf life. By the bakery's standards, the cupcakes tend to last anywhere from one to three days. He didn't mention the shelf life of the cake, but I can't imagine it lasting long. Lim says Billy's prides itself on freshness, so once an unsold cupcake becomes even slightly hardened, it's either tossed in the trash or sold at half price.
During last week's (unimpressive) winter storm, Ming said a father stopped by before early-closing and acquired about 60 unsold carrot cake cupcakes. He bought them all -- at half price -- for his daughter's birthday party. When Ming relayed the story, I, for a single, shameful moment, wished the stranger in the story was my own father. But then I remembered, it was my actual biological father to whom I first mentioned the cake.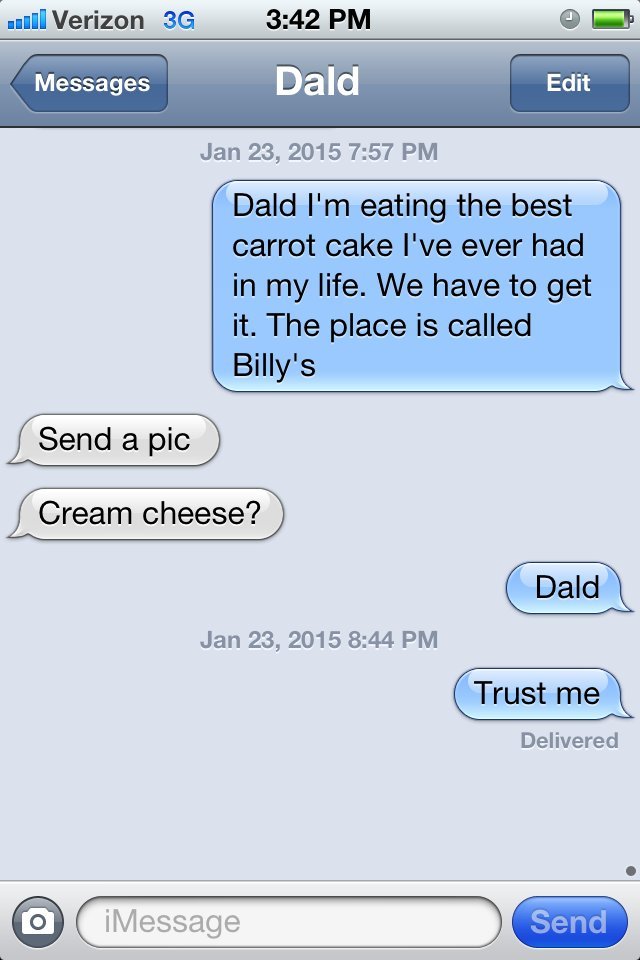 Yes, dad, cream cheese icing. But it's not all that simple. The icing, which is layered both between the cake and on top of it, is simultaneously creamy and stiff. It's just as icing should be: the shell is slightly hardened, but once you break through it, the sweet (but not too sweet) cream cheese is as lush as an undisturbed, snow-covered hill.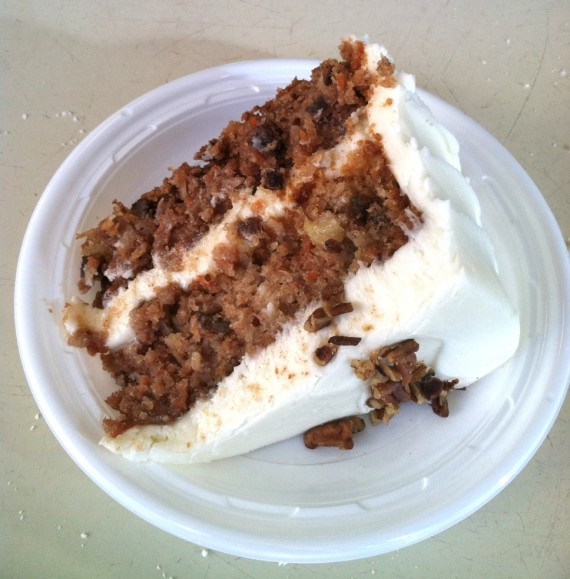 As much as I'd like to claim this nonpareil carrot cake as my favorite cake, my preference is far from unique. Lim said the flavor is the bakery's most popular -- by far. The tiny shop sells an average of 88 individual carrot cake cupcakes daily, and often more than 100. That's just in the Chelsea location: a second Billy's exists down in Tribeca, and a third in the food hall of The Plaza Hotel. Fit for royalty.
I am not one to blab on and on about a delicious meal I've eaten, but I have yet to go quiet about Billy's. I shared a gargantuan slice with a few people I hold close to my heart and they all immediately surrendered the idea that I was being dramatic. This cake is it. I suggest you get some as soon you can, but if that's beyond possibility, have your hand at one of HuffPost Taste's favorite recipes below.
*Please, please don't let the raisins scare you off. Even if you are anti-raisin, you will like this cake.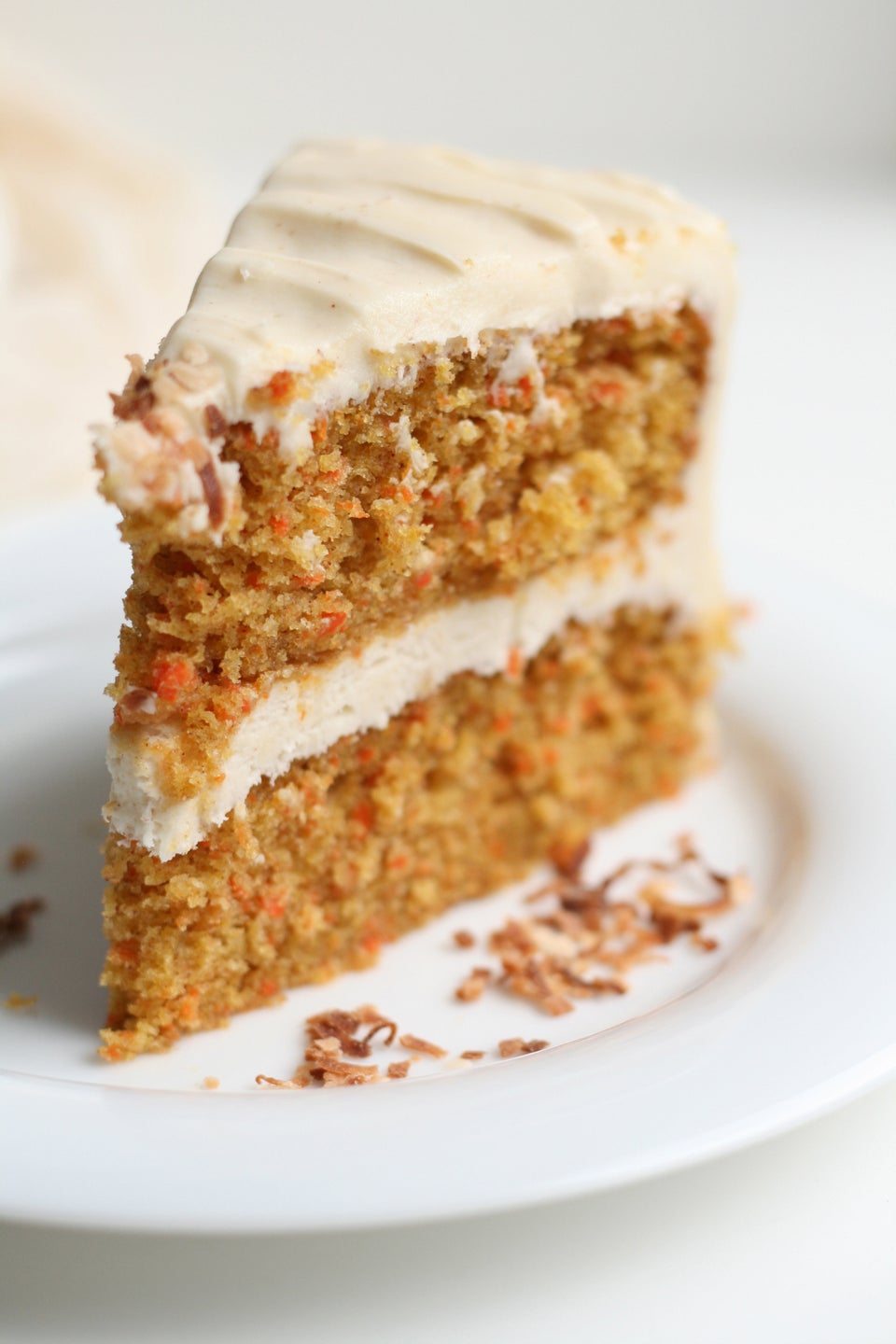 Carrot Cake Recipes