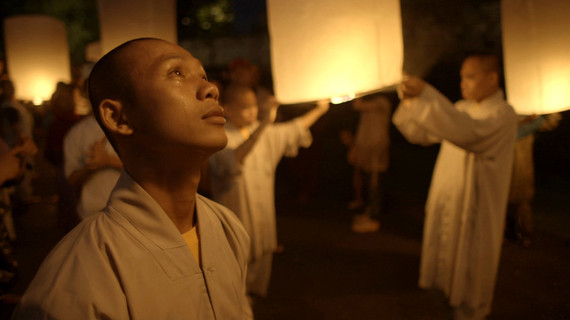 Ever since I can remember I have recognized that separation is an illusion. I grew up with a European family, and while we were very different from friends in our American community, I knew we all came from the same place. I used to love church because I wanted to be close to God, but I never quite fit in with the average crowds. Even at church I felt misunderstood at times because I was so profoundly deep and eccentric. Yet, my guardian angels always whispered to me: "You Believe, and that is all you need, Karena. Keep Believing."
There are absolutely no coincidences in life. I was not surprised when I was invited to work with the Oprah Winfrey network to share the buzz on Oprah's magnificent new series, "Belief." It was natural for me to spend yesterday at the United Nations discussing this incredible series while opening my heart and sharing my vulnerability and love with others. It feels so freeing to share the authentic me, and I believe we are all being called to recognize that we are children of the Divine who have gifts to share with the world. We can't hold back and spend our energy being someone we are not because we want to feel part of. We are already part of, and hiding our light does not serve the greater good. We are being called to sing with words of prayer, and we are being called to do this together.
What do we believe in? There are many paths to God. Angels are real. Heaven is real. When we lose someone we love, we gain an angel who embraces us every moment of every single day. We are eternal beings. Love has the power to unite, and miracles exist. Can we support those who choose to walk along the yellow path when we walk on the green path? Can we meet somewhere in the middle and maybe even hold hands as we recognize ourselves in one another? Can we believe in Grace together?
I was raised Christian and I love Jesus with my heart and soul. I have cried on Good Friday since I was a child, and I still swear the light shines brighter on Easter Sunday! I also practice Sikhism and spend time chanting in Gurdwaras with my head covered and my heart spread wide open. This year on Rosh Hashanah, I sat in prayer and personal reflection! I did not know the 'rules', but I felt the love, and what I discovered in myself was amazing! I was able to sit and connect to the oneness of all by tuning into the collective consciousness of prayer on a Holy Day. This to me is what true spirituality is about. All religions are beautiful as long as they enable us to love one another. We are ALL children of God, and we are equal in receiving God's love! This is what this time on the earth is ALL about.
Yesterday I spent the day with one of the ambassadors to South Africa and a few of his remarkable friends. I felt free to be myself, and I was not shy about sharing my tears for our world. I feel a sense of pleading in my soul for this mission, and I thank Oprah Winfrey from the depths of my being for being someone who is bringing this discussion to the forefront. We all need it, and we are all longing so much for connection.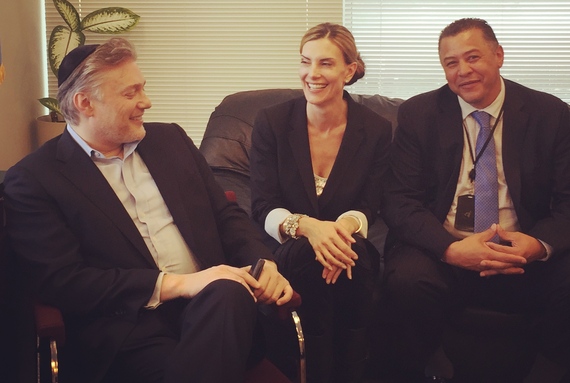 Oprah's series, Belief, is a seven-night programming event which shares incredible footage and heartfelt rituals of religions around the world. With different faiths we are beginning to see that what truly ties us together is love. I am so touched by this series which will air by the Oprah Winfrey Network (OWN) from October 18th to October 24th. I am so excited for the world to feel the connection that I have been experiencing since my journey with "Belief" began a few months ago.
What do I believe in? I believe our world is changing so rapidly at this time, and the veil between heaven and earth is diminishing. I believe we are all being called to unite. I believe the universe is working through us, and even though we feel we are a small part of this massive world, we have more of an impact than we know. I believe in you and I believe in me. I believe in the power of love. I believe in my entire being that God exists and God loves us more than we know, and while religions are beautiful, sometimes like act like detours instead of highways. I believe we are ONE. I believe. I believe. I believe.
And... I am SO excited to see the impact this series will have on our world. I am touched beyond words at what is ahead....
God bless us all at this time of depth and change. May healing, love, forgiveness and light prevail on earth.
Thank you to Oprah and everyone affiliated with "Belief" who has worked so hard to bring this amazing series to us. You are in for a beautiful surprise, everyone!
Always through my heart to your heart with incredible Love, Karena
For more on Karena Virginia, please visit www.karenavirginia.com
Popular in the Community