As anti-refugee sentiment continues to intensify worldwide, a campaign hopes to dispel at least some of the misconceptions associated with people fleeing war zones and other unbearable situations.
Shot by photographer Lucas Allen, the "I Came By Boat" campaign profiles three people who made their way to Australia and are now contributing members of society. The posters, which will be featured at an exhibition and hung at bus and train stations, come at a time when the country has been clamping down on its asylum policies.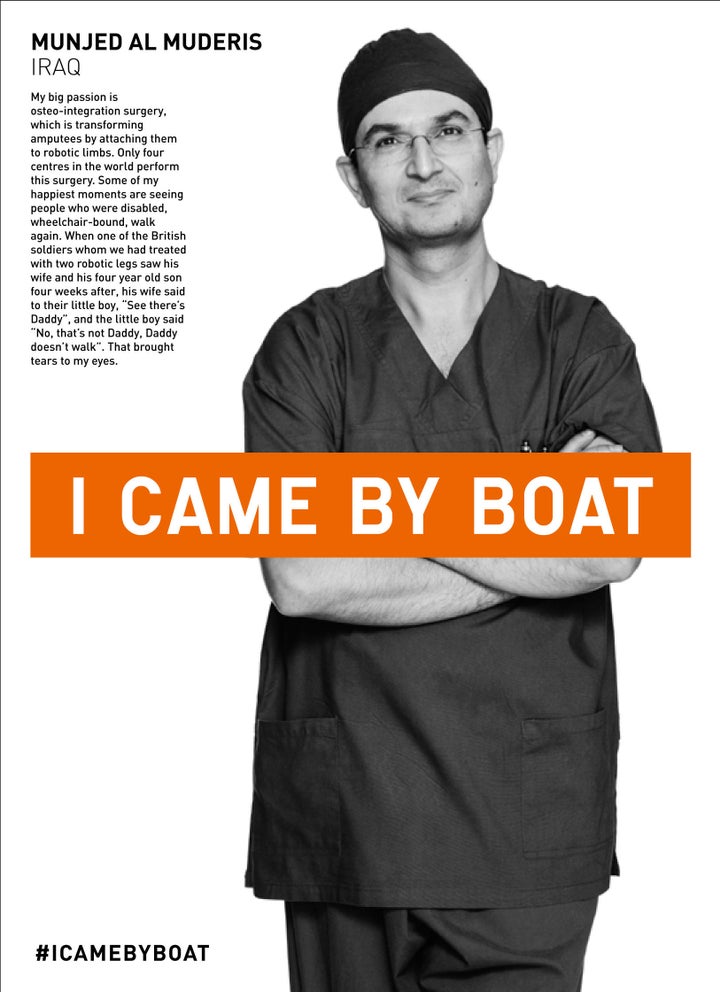 Munjed Al Muderis, a world leader in osteo-integration surgery, who arrived by boat to Australia from Iraq, is one of the people featured in the campaign.
Muderis attaches robotic limbs to amputees, a procedure that's performed in only four centers in the world, according to the campaign.
"Some of my happiest moments are seeing people who are disabled, wheelchair-bound walk again," Muderis said in a statement.
But if Muderis were trying to enter Australia via boat these days, there's a good chance he wouldn't make it, and wouldn't have the opportunity to transform the lives of his patients.
The government's new tougher policies include towing boats back to where they came.
The campaign hopes to cut through the fear-mongering and to demonstrate the potential migrants hold for their new countries.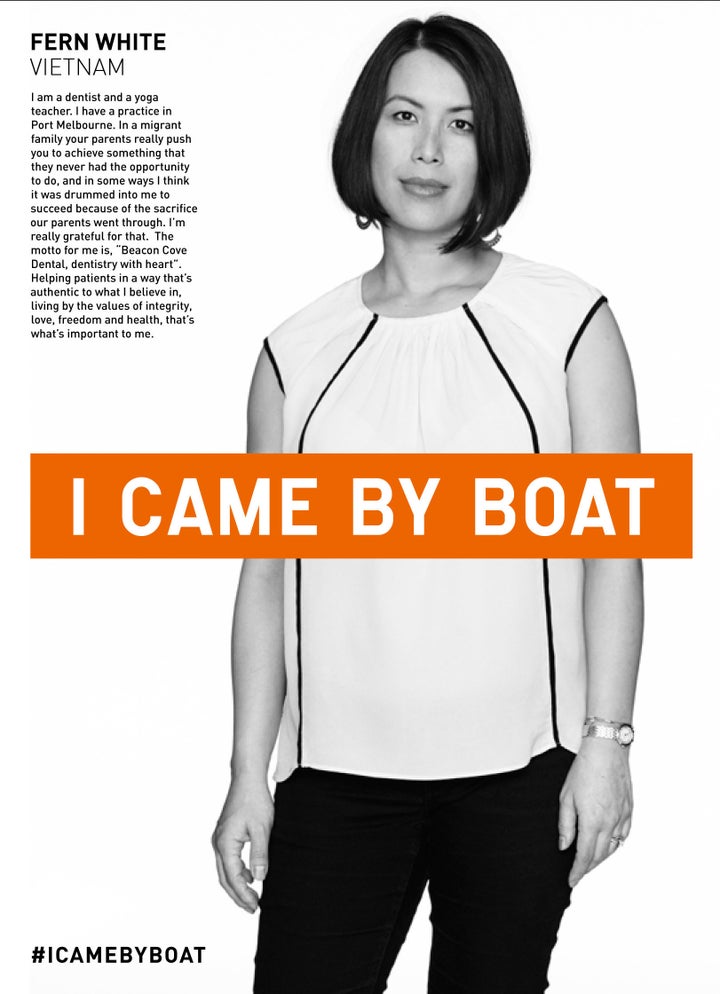 Fern White, a woman from Vietnam, says it was her difficult past that actually motivated her to succeed.
"In a migrant family, your parents really push you to achieve something they never had the opportunity to pursue," White, who works as a dentist and a yoga teacher, said in a statement, "and in some ways I think it was drummed into me to succeed because of the sacrifice our parents went through."
The "I Came By Boat" campaign, which was founded by Blanka Dudas -- a refugee from former Yugoslavia -- is raising funds to continue its advocacy work and has partnered with nonprofit I am a Boat Person, a group that helps refugees in immigration detention.
"Asylum seekers are people, like us, only more unfortunate," the campaign said in a statement. "They are vulnerable, but they are resourceful, capable, talented, inventive, skilled. They have so many attributes that we value and admire in Australian society."
Learn more about the "I Came By Boat" campaign and how you can get involved here.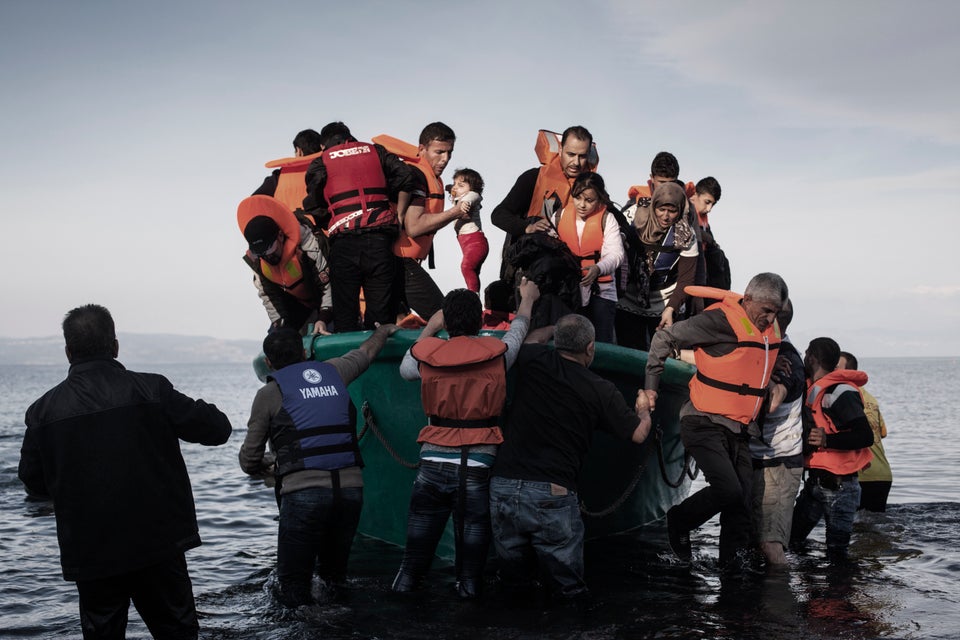 Images Show How Syrian Refugees Live And Why They Left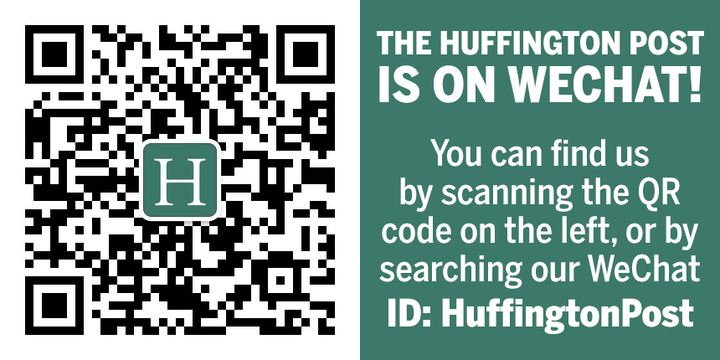 Related