"I felt like the doctors had to have made a mistake, but there was also a part of me that said, 'I can beat this'." - Jennifer Pokorski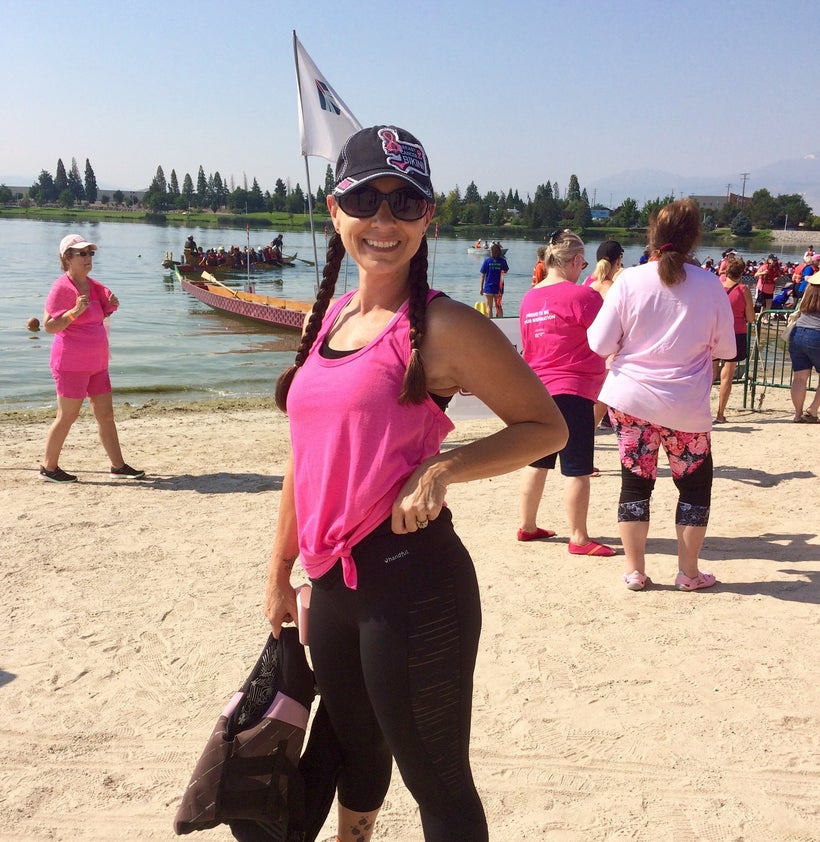 Jenifer Pokorski was 40 years old at the time of her original diagnosis with Stage 3 Triple Negative Breast Cancer. Two years later, she was diagnosed with Triple Negative metastatic breast cancer. Jennifer recalls that at her diagnosis, "I was absolutely terrified and spent days walking around in total disbelief.'"
MK: How did your breast cancer diagnosis change your life?
JP: I definitely wasn't able to see it at the time of my diagnosis, but looking back, I can clearly see the ways it changed my life for the better. I am thankful for the journey, the people and experiences that have come from cancer. It has made me a far more patient and better mother, wife, friend and all around person. I try very hard not to let cancer define me. Life will just keep rolling along whether your are sick or not, so I've made a conscious decision to keep going too!
MK: What do you wish you'd know before being diagnosed with breast cancer?
JP: I wish that I had spent the first 40 years of my life slowing down, living more in the moment, and being more positive and a lot less stressed over the little things that at the time seemed like big things. With cancer in the picture, the things that matter come into sharp focus and the things that don't fall away. I also wish I could have accepted life's challenges as they came, at me instead of spending so much time worrying about what the future would hold.
MK: How has this experience awakened you to your purpose?
JP: Prior to my cancer diagnosis, I never really put much thought into what I really wanted to do with my life. In 2016, after the main part of my active treatments were done, I was asked to participate in a fitness competition called Breast Cancer 2 Bikini. It was through this experience that I truly found a higher purpose and took control of my life back through fitness and clean eating. I discovered that what I really wanted to do was to share my experience and motivate and inspire others who were going through similar situations. Supporting other women who were going through the transformative experience of a cancer diagnosis allowed me to work on my own healing, and I wanted to show others they could do the same.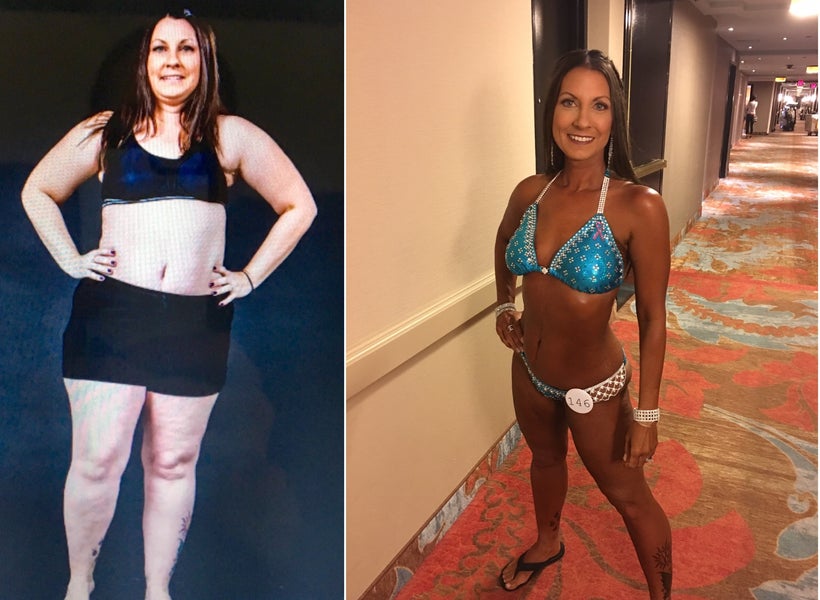 MK: Tell me about your advocacy work?
JP: I am an "ambadassador" for Handful activewear. Handful has supported me through my entire cancer and fitness journey. They are a great company of women who care about other women, with amazing clothes perfect for cancer survivors and anyone with an active lifestyle. I speak to newly diagnosed woman and help them with avenues as far as doctors programs, prosthetics, and healthy lifestyle choices.
My daughter and I put together little care kit goody bags and take them into my local oncologist office. After taking the stage for Breast Cancer 2 Bikini (B2B) I ended up doing two more bikini competitions and became a mentor for the future B2B girls. I have participated in several studies at Stanford Medical Center, specifically for their research programs centered on triple negative breast cancer and genetics. I also am a volunteer and on the committee for Each One Tell One, a foundation raising awareness about the additional screening and awareness necessary for early detection in women with dense breast tissue. In my daily life as a metavivor, I demonstrate to everyone I meet that there is life after being diagnosed with Stage 4 cancer.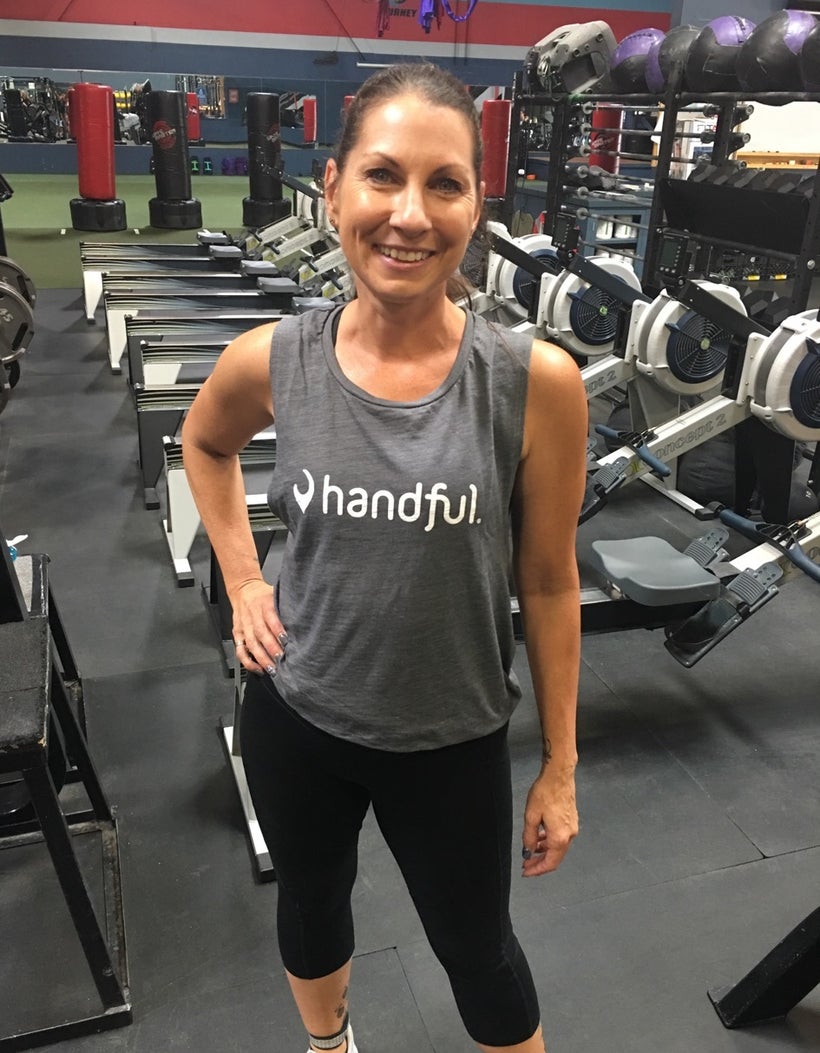 MK: What word do you wish you could take out of the breast cancer vocabulary?
JP: Terminal and Metastatic.
MK: If there was one thing you could change about breast cancer and how people view it, what would that be?
JP: That it's not contagious! And that I'm still the same me that I have always been. People don't always know how to relate to you and end up isolating themselves from you out of fear that they will say the wrong thing or because they are afraid to get close to someone they think won't be around for long.
MK: Why is it so important to you to support other women with breast cancer?
JP: Because I know how hard this so called "journey" can be. I often felt depressed and alone I want to be there for other women, showing them that they too can get through this. There is life after a breast cancer diagnosis!
MK: What would you tell a newly diagnosed young woman?
JP: To never give up on yourself and to always try to think positive.
MK: Has cancer changed how you see adversity?
JP: Yes it has, it has shown me that I can make it through tough times and come out even stronger than before. I think this experience has helped me show my kids that life can try to take you down, but you can still come out on top, through your attitude and the way you respond to things you cannot control.
MK: What one word defines you?
REAL LIFE. REAL NEWS. REAL VOICES.
Help us tell more of the stories that matter from voices that too often remain unheard.
This post was published on the now-closed HuffPost Contributor platform. Contributors control their own work and posted freely to our site. If you need to flag this entry as abusive,
send us an email
.