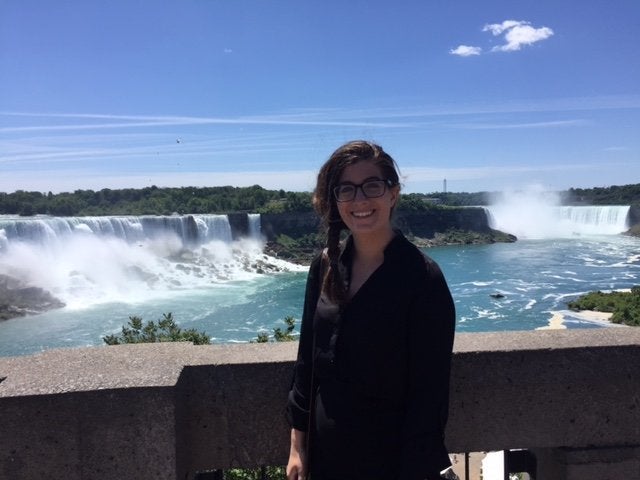 For the first time in my life, I wanted to be somewhere I've never been before for my birthday. I wanted to be surrounded by people I didn't know in a different country. I wanted to spend my birthday solo traveling.
This year has been one of the hardest in terms of birthdays and celebrations. My mom's birthday, my grandmother's birthday and my birthday were always within a week of each other. It was fun for the three of us and the rest of the family to celebrate together while I grew up in sunny South Florida. However, after my grandmother passed away in 2014, the spark of birthdays seemed to have dimmed a bit. Having her birthday so close to mine became a yearly reminder that I needed to cherish life, that I shouldn't take things for granted, and that a person who loved me unconditionally and who I loved wholeheartedly was no longer here today.
One year after her passing, I left the comfort of the states to Iceland in December 2015 for my first solo trip. Seeing places that seemed to have been taken straight out of a fantasy novel like the black sand beach at Reynisfjara shore and Jökulsárlón Glacier Lagoon, taking risks like climbing up waterfalls in the snow and opening myself up to strangers helped me realize that getting out of my comfort zone was actually helping me deal with the pain of her loss. Back in New York, I signed up for improv classes, dined alone at restaurants and became more open with friends and family.
I didn't know why her passing hit me harder this year than the year prior. Maybe it was because the year 2015 was a complete blur to me. Maybe it was because it was taking a while to readjust to this new normal, to acknowledge the future without her presence in it. Maybe it was the realization that I would continue to grow older as she would remain the same age forever.
This year, I needed to leave the comfort of my home. I debated extensively about whether this was a good idea or not, but while at the airport heading back from my best friend's graduation from medical school, I came across a quote by one of my favorite ancients that I immediately took to heart: "While we wait for life, life passes." ― Seneca
""While we wait for life, life passes.""
After reading that quote I knew this trip was the right decision and there was no turning back. At the airport waiting for my flight, I booked my ticket for my second solo trip to Toronto, Canada.
Suffice to say, I panicked my first day in Toronto. I checked into my hostel and after getting a bowl of cereal and a cup of tea I asked three travelers if I could join them for breakfast. They accepted, and after our conversation they invited me to join them on their adventure around Toronto. We hung out throughout the rest weekend and I met their friends and friends of friends as the days progressed.
That first day I kept thinking back to my first solo trip to Iceland, and I wondered if this trip was living up to the expectation I had set up for myself. I wanted to be in a new place for my birthday, but the gravity of that choice didn't hit me until I was actually alone in a new country and all of my friends were back home. I over-analyzed every single decision I made and then second-guessed myself about what I did. I felt lonely in a crowd of people and psyched myself out, wondering if I had made the wrong choice.
I didn't feel like myself my first night in Toronto and was exhausted, both physically and mentally. I woke up that day around 4 a.m. to catch an early morning flight and figured it would be best to get a good night's sleep and be well-rested for the next day. When I went back to my room that night, I found another solo traveler from France was also spending the rest of his night reading. I messaged a few friends about my experience thus far and told them I kept comparing it to Iceland. They emphasized that each solo trip was supposed to be different. It sounded like common sense, but after setting the expectation so high for solo trips, a glimpse of reality was needed. I felt better acknowledging this trip was different and it was supposed to be different. I shouldn't have the same experience on every solo trip, and that realization was freeing.
The next day I woke up with this new mindset and plans of going to the beach and exploring downtown Toronto. That evening, I found a place to watch Game of Thrones alone since no one else in my friend group was an avid fan of the series. When I got back to the hostel after the show, I rang in my birthday with strangers-turned-friends, popping a bottle of champagne and enjoying the view of downtown Toronto from the hostel rooftop and relaxing in each others company.
I drank beer with people from all over the world and even broke down the language barrier by communicating with Brazilians who didn't know English with a friend as a translator. We had huge laughs that came straight from the soul and I enjoyed a night that I didn't want to end. That was what my little introverted soul really wanted and needed.
By letting go of how I'm supposed to spend my birthday and embracing the thought of being somewhere completely new and alone allowed me to realize a birthday is just another day that can be celebrated anywhere, solo or otherwise. I wanted to be uninhibited from what a birthday should be and release myself from the expectations I had previously set up for myself. My friends and family would be there when I got back.
""A birthday is just another day that can be celebrated anywhere, solo or otherwise.""
On my birthday itself, I went to the CN Tower with two friends I met at the hostel, had lunch at the hip Kensington Market, and then parted ways while I explored Casa Loma, a Gothic Revival castle that was constructed in the early 1900s, alone. Later in the evening I went to a bar with a friend where we talked for hours before joining a random group of guys from the UK and Vancouver.
Together, we had birthday drinks and shots and the night ended with a lot of reassurances. I realized it's okay to celebrate your birthday in a new place. It's okay to meet new people and become close over a conversation, to talk about past relationships and heartbreak and thoughts for the future. It's okay to not know what you're doing with your life and it's okay to not have everything figured out. It's okay to solo travel. It's okay to figure out your life while on the road.
It's okay to defy expectations ― especially those you set up for yourself ― and it's okay to continue living when loved ones aren't here anymore.
It's the best birthday gift to give yourself. It's what they would have wanted, anyway.
Related
Before You Go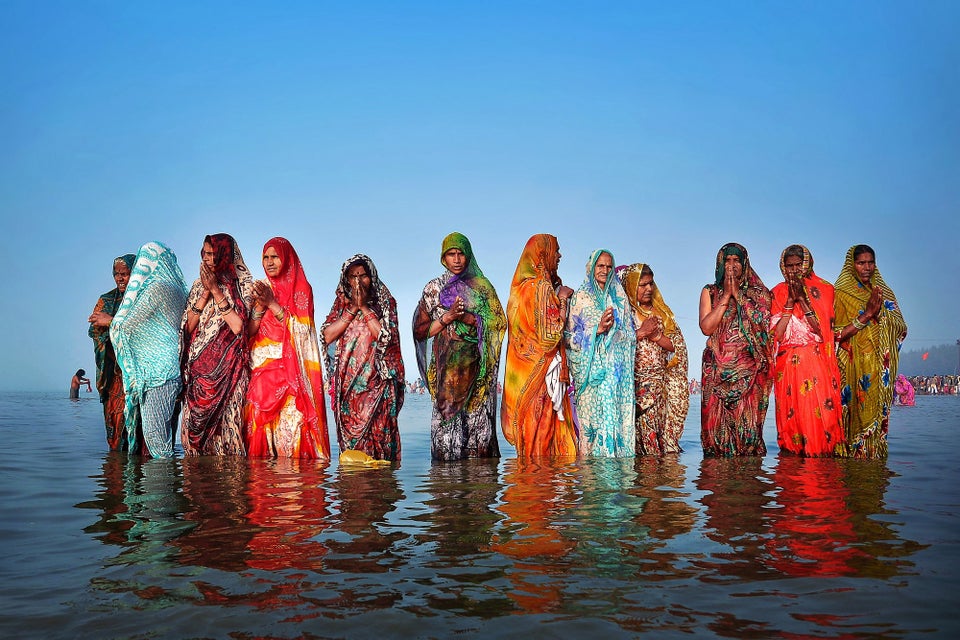 The Best Travel Photos Of 2016