Domestic violence is a learned behavior used to establish power and control over another person.
Abusers often believe they are entitled to control their partners.
Abuse is not about anger. Violence, fear and intimidation are tools for maintaining control.
Battering usually begins subtly and escalates over time. Calling domestic violence an isolated incident is incorrect. Domestic Violence is a pattern of behavior.
Both sexual and domestic violence exist in a system of beliefs that encourages male aggression and supports violence against women.
The abusive relationship I found myself in started like many others. My partner was nice, charismatic and very "into" me. Things started changing. He started telling me what to wear. I continued to dress the way I wanted. He tried to control my friendships. He said all my friends were sluts. They weren't. Even if they were-I wouldn't have cared. I stayed close to them. He called me all the time. I was young. I thought this meant he cared. After awhile, he started calling me names. I knew he'd had a rough childhood. I thought if I loved him more, he'd change. Then, he started pushing me during arguments (which were becoming more frequent). I thought I could handle it. I couldn't. Things escalated. I ended the relationship.
"I'm sorry, I been dreaming about something a lot. I didn't mean to and I woke up screaming, because I feel bad."
"About what, Joaquin?" I asked.
Finally, I said half-joking, "About what killing me?"
He screamed, "Yes." and started sobbing.
According to the 2013 FBI's Supplementary Homicide Report, 453 Black females were murdered by males in single victim/single offender homicides. Of Black victims who knew their offenders, 56 percent (211 out of 375) were wives, common-law wives, ex-wives, or girlfriends of the offenders. (Violence Policy Center, 2015)
Approximately 4 out of every 10 women of non-Hispanic Black race/ethnicity have experienced rape, physical violence, and /or stalking by an intimate partner. (The Center for Disease Control, 2011)
Despite the numbers, women of color are often not believed, not supported and are blamed (either covertly or overtly) for the violence committed against them. This is even more true for transgender people of color whose murders seem to go unquestioned and unnoticed. On February 19th, Jaquarrius Holland, a Black transgender woman was killed in Monroe, Louisiana. Holland is the seventh transgender person of color to be killed since January 1, 2017.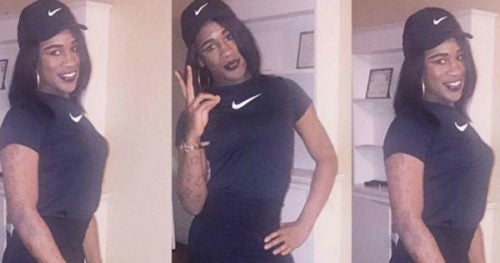 Most media outlets have paid little to no attention to the increased violence and murder of Transgender people of color across the country. Anti-violence activists cite the explicit anti-LGBTQ stance taken by the Trump Administration as a key factor in the rise of violence against the Transgender community.
unless you're a woman at the wrong" place
at the wrong time in the wrong car in the wrong
you're a woman abused by a preacher, politician, or the police
In February 2017, Karrueche Tran was granted a temporary restraining order against Chris Brown. Karrueche was immediately vilified by Brown's fans despite the fact that the singer has a documented history of violence, has been charged with domestic violence and posted a video in January 2017 stating in his own words that he will stalk a woman he "loves." Still, Karrueche was attacked for seeking protection from Brown's stalkerish' tendencies. On the flip side, we have Janee Rice, who received little mercy when she defended her husband, Ray Rice, after he viciously assaulted her in an Atlantic City elevator in 2014. Her "attitude" and "facial expressions" were called into question by the media and the public. People were not happy with how she presented herself. In their eyes, she was not acting like a typical victim and people were not feeling it. Rice, like any survivor that disrupts the Lifetime Movie Network image of victims/survivor, was viewed with suspicion. The public knows what it likes. It likes its victims: female, heterosexual, young, beautiful, visibly shaken, and White.
You need look no further than the never-ending can't stop-won't stop re-telling of the OJ Simpson case. This case presented the public with the perfect villain and victim. The public loves the story so much that they put a ring on it at this year's Oscars. Scores of movies, books, documentaries, specials and articles have been written about the case. I need not give it one more ounce of attention here.
In 2007, I had the opportunity to work with Robin Givens. Her book, Grace Will Lead Me Home had just been released. The organization I worked for wanted to bring her in for a book signing. They also wanted her to speak at our Legislative Lobby Day. Initially, I was suspicious. I only knew what the media had said about her.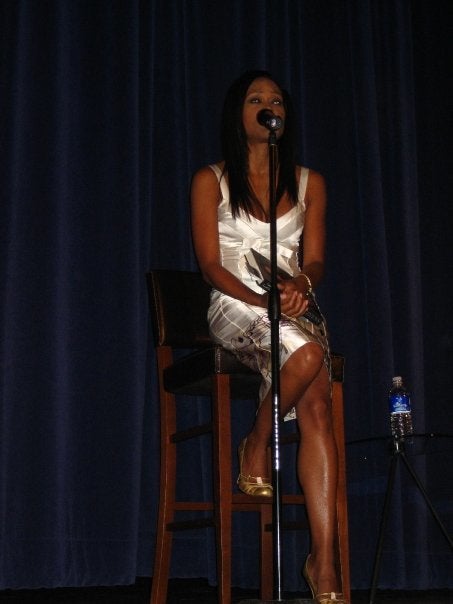 My perception completely changed after getting to know her.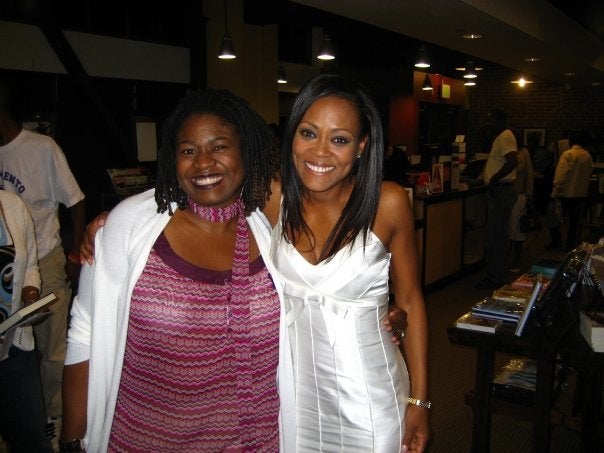 The event was a success. Givens couldn't have been more gracious and she changed people's misconceptions of her. Givens told the packed crowd that the lack of support from the public hurt almost as much as the abuse. She told us about the African-American woman that said Tyson, "should have killed her." She recounted a flight home from Russia where Tyson told her, "I could kill you and no one would care." She believed him. She had little evidence of the contrary. Like the punches that made him famous, Tyson's words hit their mark. Was it possible that he knew the public liked its victims: female, heterosexual, young, beautiful, visibly shaken, and most importantly White? Had he known that these victims garnered sympathy and Robin didn't fit the bill? Tyson articulated a painful truth. He'd spoken a not-so-secret-secret that some survivors live with everyday and others take to their graves.
Zoë Flowers works nationally/internationally on domestic/sexual violence.
Related
Popular in the Community