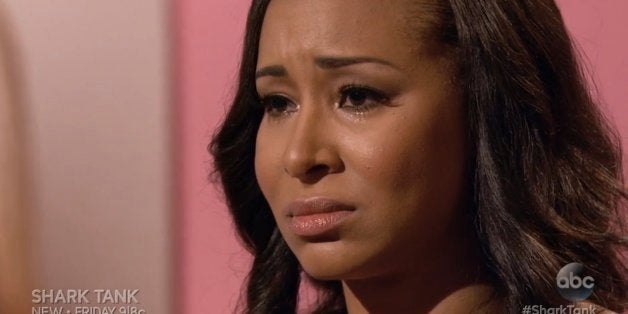 One of the biggest decisions anyone can make in life is to become an entrepreneur. Whether it's on a whim or after meticulous planning, there are always unforeseen obstacles and hurdles on your journey to success. And while achieving your business goals is no easy feat for anyone, there are many contradictions facing women entrepreneurs: Be strong, but not too strong, because then you are a bitch. Be aggressive, but not too aggressive, because you don't want to be considered manly. We are told to embrace our womanhood, but leave our feelings out of the boardroom.
I cried on ABC's "Shark Tank" last week. Am I the first to cry on the show? No. Will I be the last? Definitely not. I have been an avid viewer and superfan of the show, and was one of over 30,000 people who auditioned for this current season. Getting to pitch my business, Mikki Bey Eyelash Extensions, on Season 7 should have been the highest point in my career. Instead, I am defending my performance against criticism fueled by the words of one of the women entrepreneurs on my episode.
Barbara Corcoran, an investor on "Shark Tank," said to me, "The minute a woman cries, you're giving away your power. You have to cry privately." I disagree. Crying makes us human, not just female. Crying does not discredit all of a woman's potential and accomplishments. We are supposed to be able to lean in, thrive and learn to use the power of vulnerability -- but for goodness' sake, DO NOT CRY! Would Corcoran give the same advice she gave me to Facebook COO and author of Lean In, Sheryl Sandberg, who openly admits to crying at work? Arianna Huffington, the president and editor-in-chief of The Huffington Post and author of Thrive, has said that she loves crying and believes it can help people move on. Looks like I am in good company with Sandberg and Huffington.
I welled up because I felt my life was on the line. I recalled all the sacrifices I had made to be in front of my television mentors. I was thinking about how I had to leave my business in Los Angeles for several months (before I had employees) to go to Columbus, Ohio, to be at my terminally ill father's bedside. I received the news that I had been selected to go on the show on the anniversary of his death. It felt like destiny. In front of the investors and the world, my passion raged on until I could no longer contain the importance of the moment. I left everything I had on that stage, including the tears of the journey it took to get me there.
Recently, presidential candidate Hillary Clinton teared up while discussing her gun control plan. She was overcome with emotion while introducing the mother of a child who was tragically killed in the Sandy Hook shooting in 2012. Does this purely human and normal reaction now make Clinton weak? We wouldn't dare to even think it. To diminish a woman's capabilities strictly based on whether she is able to control her tear ducts in the presence of men is preposterous.
Sending the message to women entrepreneurs that we must leave our emotions at home is an outdated concept that needs revision. Gender bias is a problem that is no longer perpetuated only by men, but also by the women who fought so hard to get into the "good ole boys' club" that they have forgotten with whom their allegiance should lie. Often, men are praised by the same women who berate other women for being vulnerable enough to show emotion. If there is going to be a hard-and-fast rule, it must be applicable to everyone. We all have tear ducts.
Watch a clip from the Shark Tank episode here: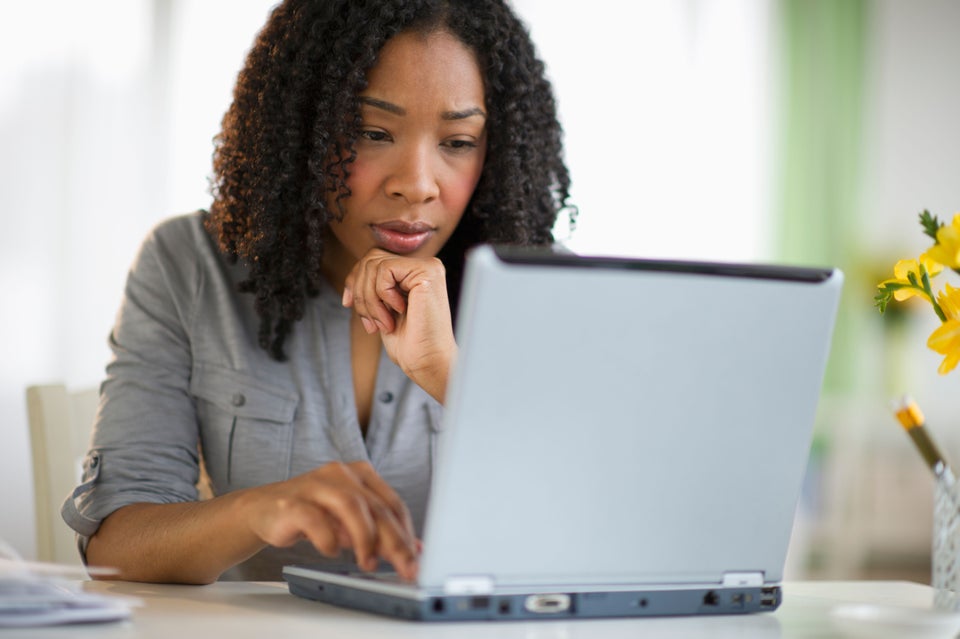 12 Things Every Woman Should Know About Money