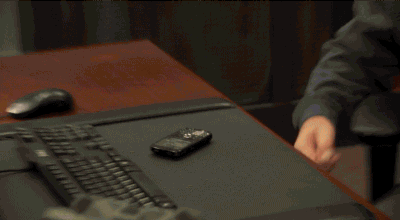 Every app on my phone I have ever had is now gone. And I think I am happy about it. I and everyone around me knows I have too many apps on my phone. Years of testing apps from various startups and services combined with the never leave an app behind again "iCloud Backup" meant that unless I deleted an app manually, it never went away. Then something happened. Apparently somewhere hidden in my iCloud backup was a glitch according the Genius's at Apple. I was told the only way to not have it affect my phone anymore was to erase my phone and start from scratch. So that is what I did.
I have been thinking about doing this for years after reading a few blog posts from others before me. I was attracted to how freeing I heard it could be. Also, I clean my home all the time and it felt about time I did the same for my digital world too.
So currently, I am only re-downloading the apps that matter to me. In the process I will be saying goodbye to several apps. Those of note worthy in both categories I will mention here. I thought it would be interesting to share which apps are worth keeping in 2016. So without further ado:
Apps I Am Keeping:
Apps I Am Saying Goodbye To:
Facebook - I turned off badge and push notifications a few weeks ago. Not even going to put it back on my phone this time. I will check in on my laptop when I feel like it.
Google Chrome - It's just not "that" much better then safari. Don't need it and will give Safari one more chance.
LinkedIn - Very, very little value comes out of this app that isn't more easily found other places.
Reddit - Nuzzel has replaced it.
Periscope - I broadcast from time to time, but I haven't consumed anything of note recently.
Medium - The best medium posts surface inside Nuzzel. And Medium has been sending way to many push notifications recently anyway.
Vine - I recently went viral on vine, but still do not think enough people are using it day to day. I never open it.
Skype - Will probably have to re-download but don't want to.
Whatsapp - I talk to these friends on iMessage or Facebook Messenger now.
Facebook Messenger - Will probably have to re-download but don't want to.
Many, many more - I didn't even re-download any apps from screen 3 or 4 of my phone.
These are the apps I have downloaded while setting my phone back up and the ones that I didn't bring back. I am sure I will have to re-download more apps as I realize I need them and I will do that when the time comes. Now though, I am excited to see how my phones battery life improves. Most importantly though I feel freed.
Calling all HuffPost superfans!
Sign up for membership to become a founding member and help shape HuffPost's next chapter