It is a true fact, as the days go on it is easy to get lost in the hustle and bustle of routine and habit. So much so, until the things that was once new and filled with positive idealistic views soon become stale and with no excitement. Such is life, right? When you include yourself into the equation, it only proves the more of you keeps getting pushed to the back of the line. All the while everyone and everything else seems to continue to get first dibs on being taken care of.
I had the same outlook on my own life at one time. I was married, going to school, working, trying to be the best wife I could be. Only to discover I was slowly falling into the shadows of day-to-day tasks, household duties, and marriage moving further away from ME. Now don't get me wrong I loved my husband, enjoyed being in school, taking care of the house, and my work. However, a few years ago I lost something. That something was the true and identifiable ME.
Who am I? Or who had I become?
Do I know my own substance or purpose?
These were questions that started to bombard me 9 years ago.
Yes I saw myself every time I looked in the mirror, but was I really seeing ME? Apparently not.
Here's what had to happen. I had to take a period of time with permission given by me, to see exactly who I was. Now, was that easy? Of course it wasn't easy. However, it was something that would prove to be one of the most beneficial things I could ever do for myself.
Here are 4 steps that saved my life, and that can also help you realize just how much you need you:
1. Admit that you do not like how you view yourself.
No worries. This is totally about you and your breakthrough. The admittance of how you feel about yourself will open you up to hear and begin to deal with the root of your mindset. Helping you get to the harsh truths that surrounds why you are where you are mentally and in some instances physically, concerning you.
2. Deal with the whole truth and nothing but the truth.

One of the best ways to see your truth and begin the journey of dealing with it is write it down on a pad/paper. Yes it is time to get it out of your head and see it for what it really is. I know it won't be easy, but it works and helps put you in the right frame of mind to forgive yourself and those who played a part (knowingly or who you think know and may not). Now let it go. Shred it or burn it and begin the healing process.
3. Replace the negativity that has become your norm.

Now it is time to do things differently. Decide it is okay to be you. Learn what you want, what you will or won't tolerate, and give yourself permission to be this new and improved way. You will find that you have more power to change for the better than to continue to live beneath what better is for you.
4. Find and connect to your purpose.
Your life may still be the same based on the choices you've made previously. However, your mindset changing will also provide you with the ability to work towards those things you've always dreamed of but perhaps allowed others, your own choices, or lack of know-how to get in the way. You have purpose and the world is waiting to for you to bring it to the front. Yes this time it is all about you. So step to front of the line please.
These 4 steps saved my life. Especially writing everything down on my notepad using my hand dandy Paper Mate pen. I have come to learn, it's not always about how easy getting through a process is, but rather how substantial will I allow the process to be in moving beyond a setback or issue. I am a living witness, loving yourself reaps far greater benefits than not. Go ahead. Give it a try and watch what happens. You'll find it was well worth the time and effort. Soon you too will be saying "I didn't know how much I needed, ME".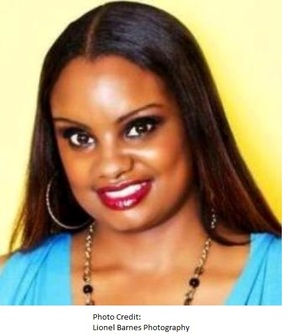 Cara J. Terrance, is a Keep It Movin Strategist, Best-Selling Author, and Speaker with a desire to help you create your Keep It Movin Strategy. She uses her story of divorce, heartache, and triumph to empower, educate, and transform men and women who struggle with moving beyond their hindrances, barriers, and/or past. To learn more about how to Keep It Movin against all odds, please email her at carajterrancebooking@gmail.com to request a free 25 minute Keep It Movin discovery call.
REAL LIFE. REAL NEWS. REAL VOICES.
Help us tell more of the stories that matter from voices that too often remain unheard.