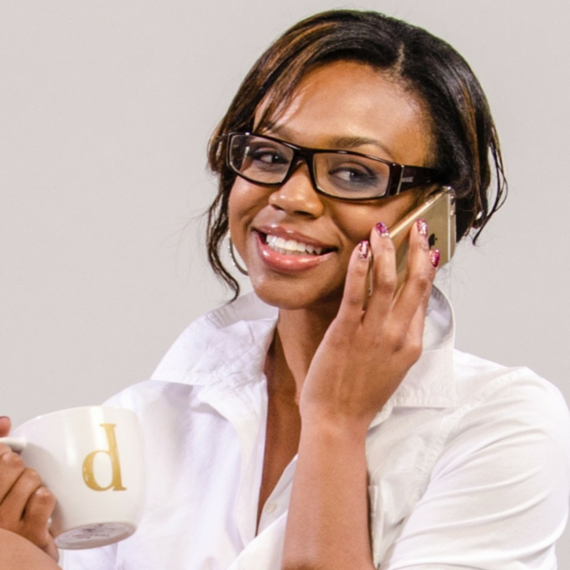 The burgeoning field of online life, business, health, success coaching is a small wonder. Through the power of the internet and social media platforms like Facebook, being able to reach masses of people with one click of the "Post" button has become a new way of doing business. Gaining exposure for your business has never been faster or frankly more targeted then what you can do with an audience avatar and hashtags. It is an amazing way for everyday people to earn a great living, make really good money and live out their dream of working on the beaches of the world.

But what happens when it's not? What happens to those people who get lost in the sea of on line advertisers? What happens to those people who get overlooked as a potential hire due to those claiming they made "$30,000 in one week and they can show you how too?" I am in no way claiming that these statements are not true. I know anything is possible in today's entrepreneurial world and I applaud those who have made that type of money. However, for the vast majority of us...it simply hasn't happened....yet.
As an online productivity and success coach, I'm great at what I do. I am the queen of putting together great programs and my friends tell me I'm the queen of amazing, important connections to some pretty big named people. But I have yet to see a windfall of income, making more in one month than my former 9-5 job paid me in one year. And that's okay. I know that it is a matter of time before my business skyrockets. But here is the reality:
Owning your own business is HARD, both emotionally and financially. Yes, the benefits of the freedom far outweigh the alternative of working for someone else, but most days are a potent cocktail of fear mixed with love for what you do. Fear that you will stay lost in the never ending sea of coaches pitching their programs. Fear that you won't make enough money to support your family. Fear that maybe this isn't what you are meant to be doing. But the sweet love and passion you have for your craft, the love you have for your clients and the love of seeing the transformation in them, keeps you coming back day in and day out.
In all transparency, I wake up every morning with anxiety in the pit of my stomach wondering how I am going to be able to weed through the noise in order to reach the women I desperately want to help. It takes a moment to get through the cloudy, sleepy, fog of my brain to consciously switch channels into my meditation, positive thinking, affirmations and believing that I will be ok. The other morning, I was in complete self-doubt mode. All sorts of thoughts about giving up were running through my head. I was comparing myself to another person who launched a new program the same day I did and had made uber amounts of sales and I had yet to make one. What made her so different? What was she doing that I wasn't? How can I fix this? On and on the questions went and my confidence took a sharp nose dive. And you know what? I'm not the odd ball out. I know many of you feel this way on a daily basis. IT'S OKAY. You are not a bad coach, you are not a bad entrepreneur...You are human.
I think the take away from seeing all of the headlines that claim someone made $10,000 in one week is to know what is still possible for you. While some people may be padding the truth, I like to think that most people have more integrity than that. It is possible. Anything is possible. They key (and I have to remind myself of this everyday as well) is to not give up. When you give up is when you ultimately fail. You can't dwell on the negative. You must switch those thoughts into positive ones. We ALL have moments of self-doubt, confusion and low self confidence. We are only human. But we have to get up and keep on moving. If you are having some doubt as to whether or not you should continue down the path you are on with your business, I encourage you to ask yourself three questions:
1) Does what you do completely and totally light you up? For me, I had to make some shifts in what I was doing. I loved working with my clients to get their productivity breakthroughs, but I am a multi-passionate woman. I also LOVE interior design and styling. If I was honest with myself, I'd wanted to find a way to merge the two. Leaving out my passion for design, color and styling was making me unhappy and a little empty feeling. So I figured out a way to offer virtual interior design of my client's offices and spaces to allow for more organization, inspiration and ultimately productivity. I was now lit up like a Christmas tree and it reflected in my daily thoughts!
2) Have you really found your ideal client? In order for your clients to be ideal, they must fit all three of the following categories: a- are you drawn to them, b- who naturally gravitates towards you, and c- are they able to afford to pay for your services. If you have a group of people that you want to work with but they don't seem to want to work with you, then they are not ideal. If they LOVE what you offer and are picking your brain left and right, but always say they can't afford your services, then they are not ideal. You are in business, not charity. I had this problem as well. I desperately wanted to work with single moms. I have such a heart for them because I too am a single mom. However, they couldn't afford even my most basic coaching packages because they had other concerns or thought it would be selfish of them to invest money into themselves. I had to realize that while I loved them, I had to find another way to support them in the future. They were not my ideal clients.
3) What other skills do you need to learn in order to turn your situation around? Perhaps the difference between where you are now and your amazing future is something as simple as a new skill set. Seek out those who are where you want to be and get the help you need. Read books, listen to podcasts, form a mastermind group. You can get the support you need.
So, no, I haven't made $10,000 in three days. It's been a long, arduous run for me. While I have been able to style and order my life the way I want to and I have great systems in place to live a happier life, I have my moments of self doubt and fear. But what I do know is that both ends of the spectrum are reality in this coaching world. The upside is why I stay in it. Where else can I do what I love, how I want to do it with the potential to give my son and myself the awesome, amazing life we deserve? I think I'll stick it out until I'm thriving with the rest of them.
REAL LIFE. REAL NEWS. REAL VOICES.
Help us tell more of the stories that matter from voices that too often remain unheard.