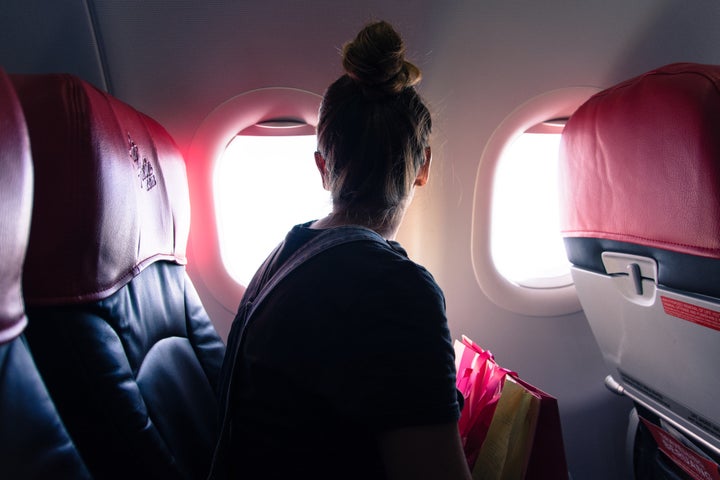 Like the rest of the world, I was horrified to see the viral videos emerging of a United Airlines passenger being violently dragged down the aisle by a few men with badges. As blood streamed down the passenger's face, other terrified passengers begged the security officers to stop and look at what they're doing to this seemingly now unconscious, beaten and bloody man.
The assaulted "re-accommodated" passenger refused to leave the plane not just because he was anxious to get back home to the land of mint juleps and southern hospitality. He claimed he was a doctor and had patients to see the following morning.
The plane was headed to Louisville, my town. When I first saw the horrific video, I strained my eyes for a closer look to see if this passenger could have actually been one of my doctors. Soon enough, more graphic videos from virtually every vantage point went viral. The passenger was soon identified as Dr. David Dao.
That's when things got even worse for Dr. Dao.
That's right. It wasn't enough that he expected a mundane flight from Chicago to Louisville and instead found himself in aerial version of the "Hunger Games." It wasn't enough that the United staff chose to call in security to have him aggressively removed when the situation could have been resolved peacefully in a myriad of ways. It wasn't enough that likely one of the most traumatic and embarrassing moments of his life not only was documented, but viewed by pretty much everyone in the world. It wasn't enough that the CEO of United essentially blamed Dao and didn't offer a personal apology. It wasn't enough that Dao definitely wouldn't be seeing patients, he would be stuck in a Chicago hospital recovering from his injuries.
No, once Dr. Dao's identity was revealed, the Louisville-based Courier Journal reported extensively about Dao's "troubled past" outlining his detailed arrest record from 2003 involving drug-related offenses. National gossip sites like TMZ picked up on this non-news story and ran with it while others followed suit. More local news outlets tried to dig up more dirt on Dao, including seeking answers to the question no one asked—"Did he even have patients scheduled Monday?"
Just like we all saw Dao being dragged through that aircraft, now we're seeing him being dragged through the mud.
Just like we all saw Dao being dragged through that aircraft, now we're seeing him being dragged through the mud. At this rate, he'll likely recover from his injuries long before he recovers from the damage to his reputation.
I've not been able to find the connection between a 14-year-old drug conviction and the appalling incident on the United flight. I've not been able to uncover the newsworthy aspect of divulging into Dao's past. I've not found any ounce of journalistic integrity in painting the victim in this case as a criminal and not as a doting grandfather who didn't deserve such brutality. It's a classic case of "oh, but he's not so innocent either" victim-blaming we've seen time and time again.
Look, I don't care who Dao is. I don't care if he's a real jerk and was belligerent like United CEO Munoz claimed. I don't care if he lied about having patients Monday morning. I don't care if he said he was President of the United States and thought he was on Air Force One, when he was actually flying coach on a commercial flight. I don't care if he has a criminal past. I don't care if he got his medical degree from Trump University.
He's a husband, father, grandfather, customer and human. He didn't deserve to be treated so cruelly and handled so brutally. Now that the bloodshed is over, he certainly doesn't deserve our ridicule.
REAL LIFE. REAL NEWS. REAL VOICES.
Help us tell more of the stories that matter from voices that too often remain unheard.
BEFORE YOU GO