85 percent of women who have taken career breaks will eventually return to work. HuffPost has teamed up with Après, a digital recruiting platform that connects women looking to return to the workforce with career opportunities, to explore this topic. Below, Après founder Jennifer Gefsky shares her personal experience of opting out, and her struggle to find her way back in. What are your thoughts on opting out?
I've worked since I was 11 years old. I've had almost every type of job imaginable: babysitting, ironing neighbors' shirts, working at McDonald's, valet parking, waiting tables, serving cocktails, working at the mall and acting as a clerk in the ER. I worked my way through college and law school, and was happy to do so.
If you asked me at age 30 if I would ever stop working, I would have responded with a resounding "no!" I wanted kids and I wanted my career. My work was an important part of my identity as an ambitious, driven, successful woman.
Cut to my first pregnancy at age 33. I didn't skip a beat as a lawyer for Major League Baseball: I worked the day I gave birth and returned to the office two and a half months later. I kept up the same hectic pre-baby pace, arriving at the office at 7:30am, working late, traveling, coordinating my and my husband's schedules, making work work.
Eighteen months later, I became pregnant again.
This time both my pregnancy and maternity leave were harder. I was in a senior position that wasn't easy to fulfill. After only eight weeks of leave, I headed back to work full-time. At work, the stress I was putting on myself was unbearable. I didn't want to disappoint anyone, but I couldn't shake the feeling that I was leaving everyone in the lurch.
My career was suffering because my colleagues needed more of me. My family was suffering because they needed more of me. I wasn't doing anything well. I had become the cliché. Something had to change.
So I quit. The worker-bee stopped working.
I wasn't thinking about the future when I made the decision. I was thinking about tomorrow and the fact that I wasn't going to have to deal with the stress of managing both worlds. And that was an exhilarating feeling. I didn't have this grand plan of how and when I was going to get back in to the work force.
I can honestly say that first year as a stay-at-home mom was awesome. I enjoyed my kids, loved our life. But in the second year out of the workforce, things became a little more real. I began questioning my decision, but I still didn't consider going back to work. In the third year, I became antsy.
"Maybe I'll come back part time," I remarked to a former colleague.
"Why don't you try coming back three days a week."
"I would only want to come back two days a week."
"You can't come back two days a week, Jen. Two days a week is not really working."

"Alright, I'm not ready."

Instead, I kept busy. I had another child. I tried to get inspired about the PTA -- it didn't happen. I immersed myself in volunteering, kids' activities, exercising. Then, one day, it hit me: my youngest kid would be in school for 12 more years! I had already spent six years attempting to fill my days and my kids had their own busy lives and were either at school or after-school activities. Could I really do this for 12 more years? It was inconceivable to me -- I wasn't happy, I wasn't fulfilled. I craved an identity beyond being my kids' mom. Moreover, I realized I was changing as a person: I was becoming a little more . . . boring.
The question remained, How Do I Get Back In? Unfortunately, it turns out, it's not so easy. My career completely derailed when I opted out. I never expected to return to my former role as a Vice President and act like nothing had changed and that there was no gap in my career. Everyone who reported to me had passed me by, while I had fallen a few rungs on the success ladder. In the eyes of corporate America, this highly capable lawyer with 12 years of legal experience, who worked on incredibly complicated matters for MLB, was perfect for. . . an entry-level job?
Honestly, I don't regret quitting. Not for a second. It was good for me to be home with my kids when they were young. Yet part of me will always wonder if I should have just hung on. It has taken some time, but I have come to terms with the fact that I paid a hefty price for leaving the workplace. I know my career is not over. And for the 3 million highly educated women in the US looking to get back to work, it shouldn't be over for them either.
This global economy needs these intelligent, capable women back. It needs them at every level, and most importantly, at the top. Their work and life experiences are invaluable to companies. Their perspective is unique. Studies show, gender diversity in the workplace fuels companies' innovation, growth and the bottom line. I'm still the same highly educated, ambitious woman -- I just took a career break. So why does it seem implausible to find a company that's willing to take a "risk" on a woman who was successful at her job but has a gap in her resume? Why are we not openly welcoming back that kind of brainpower in the corporate world? Why does getting back to work have to be so damn hard?
In July 2015, Jennifer Gefsky and Niccole Kroll hatched the idea for Après, a digital recruiting platform that connects women looking to return to work with companies that are committed to diversifying their workforce and are seeking the talent this demographic brings. After meeting through their daughters and having both left their respective careers to focus on their families, Jennifer and Niccole were frustrated by the lack of opportunities for women returning to work and decided to find a solution.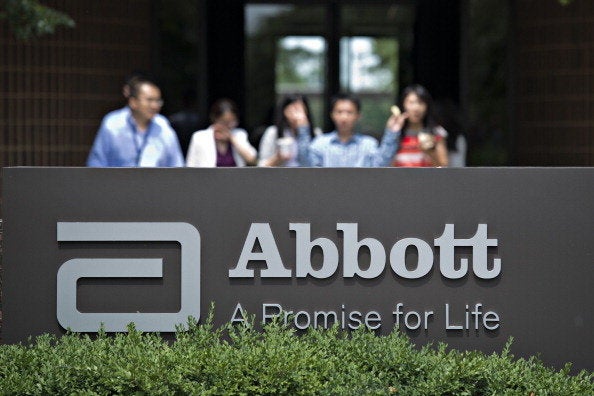 Working Mother's Top 10 Best Companies 2014
Related