With headlines proclaiming "A Girl Stands Firm On Wall Street" or "On Women's Day Eve, Statue Of Girl Stares Down Wall Street Bull," most media outlets are intentionally skewing this artistic face-off as a beacon of girl power standing up against the greed, dishonesty, and misogyny that is often associated with Wall Street. However, most, if not all of these articles are failing to present a holistic picture of the history behind the "Charging Bull" statue. At face value, we all have biases ― propelled by reports of gender inequality and anecdotes of damaging stereotypes ― that shape why a pro feminist cheer roared upon the installment of the fearless little girl. I am asking you to take a moment to step back and learn more about the "Charging Bull" and the artist's intent when installing the statue, and by the end of this article you might realize that it makes more sense to place the statues side-by-side.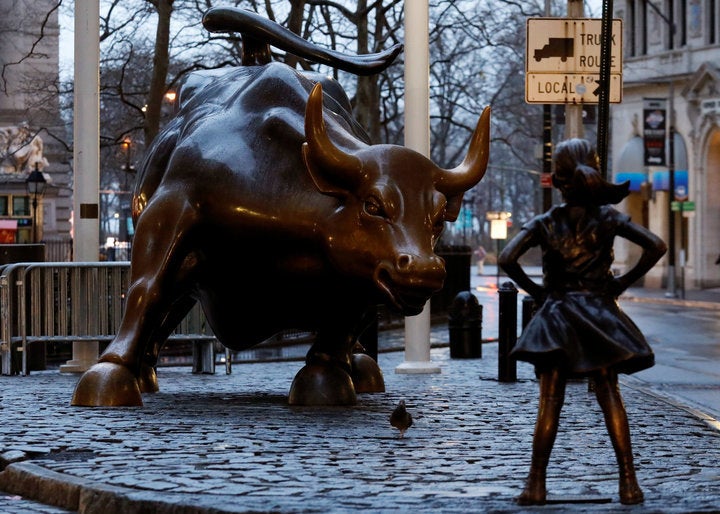 "Charging Bull" is a dynamic bronze masterpiece created by the Italian- American artist Arturo Di Modica. Di Modica first conceived of the "Charging Bull" as an antidote to the malaise after the Wall Street crash of 1987. This was his inimitable commitment to inspiring his compatriots to celebrate the can-do spirit of America and especially New York, where people from all over the world could come together regardless of their origin or circumstances, and through determination and hard work overcome every obstacle to become successful. "Charging Bull" was crafted as an encouraging symbol of virility and courage.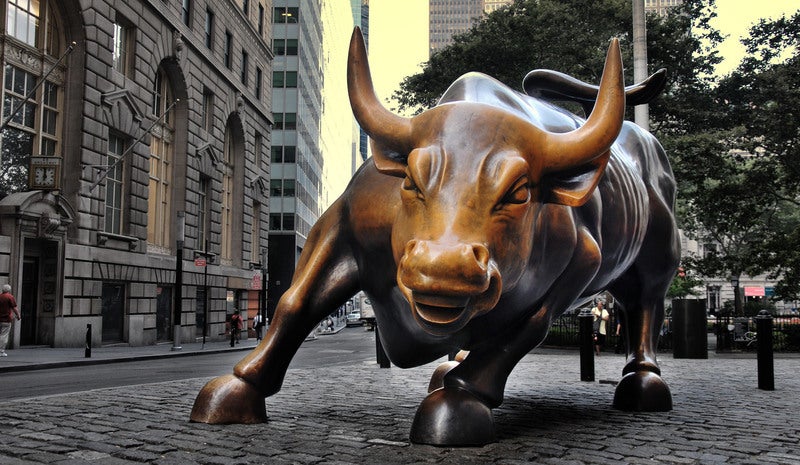 Di Modica achieved overnight success — the illegal installation of the statue in front of the New York Stock Exchange on the morning of December 15th, 1989 established both the piece and artist as international icons. As I mentioned in my article about International Women's Day, the theme this year was #BeBoldForChange. Di Modica's erection of "Charging Bull" can be lauded as an exemplary episode embracing this ethos. The massive sculpture required two years to complete, and the daring artist spent the night before dropping the bull off observing the police patrolling the area and realizing he would have exactly four minutes and 30 seconds to drop off the three and a half ton sculpture. Upon arrival with his band of merry mischief makers, a giant Christmas tree had been erected in the spot he had planned to place the bull. Clearly pressed for time, Di Modica decided to place the bull in front of the Christmas tree as a gigantic Christmas present to the city of New York and the entire world. Today, Di Modica lives between New York City and Sicily, where he is currently setting up an International School of Art. At 70, he remains driven by a profound and intense passion for sculpting and his strong belief that art is a medium to channel peace in the world.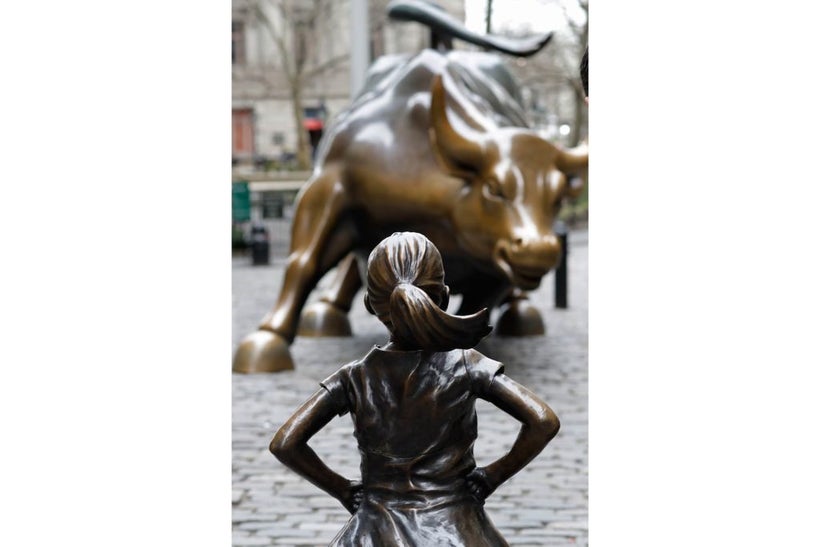 There are some striking similarities between the pieces, as "The Fearless Girl" is intended to symbolize the power of women in leadership. Di Modica dedicated countless hours over two years of his life to construct 'Charging Bull' in an attempt to invigorate New Yorkers to remember the optimistic promise of the American Dream- that any individual can prevail over obstacles through dedication and tenacity. The brains behind the defiant girl statue, Kristen Visbal, designed the sculpture as part of State Street Global Advisors' campaign that is trying to inspire companies to include more women on corporate boards and emphasize the fact that companies that have elevated women to top positions perform better financially. Essentially, both statues are galvanizing calls to progressive action.
Placing the little girl in opposition to 'Charging Bull' not only showcases negligence in taking time to understand the historical significance of the bull, but reinforces a troubling divide between little girls and the Wall Streeters the angry bull metaphorically represents. Are we teaching our children that it is truly impossible to succeed in finance while embracing one's feminine, or at least, less angry side? Why must the little girl be placed as the adversary of Wall Street's iconic talisman? A large number of successful financiers are the proud fathers, grandfathers, friends, siblings, and ardent supporters of girls similar to the one placed across from the bull. Is it necessary to polarize these bronze entities in an emotionally charged face off? While I support State Street Global Advisors' ultimate goal, I truly believe that this pop up installation is ultimately an insult to Di Modica and the years he spent constructing his interpretation of a rousing emblem of hope. 'Charging Bull' reflects the artist's faith in our nation to emerge triumphant from any adversity, buoyed by the strength of our diversity.
Calling all HuffPost superfans!
Sign up for membership to become a founding member and help shape HuffPost's next chapter
This post was published on the now-closed HuffPost Contributor platform. Contributors control their own work and posted freely to our site. If you need to flag this entry as abusive,
send us an email
.