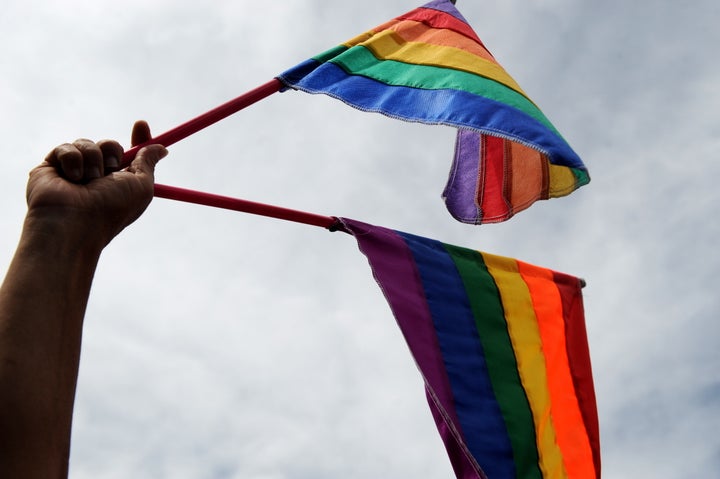 You know the one-dimensional friends who show up in your Facebook timeline and their posts are always about the same subject matter? The friend who is addicted to some type of fitness program and every post professes her love for something that rhymes with "toomba." The friend who wants you to think he is "wicked smaht" (as we say in Boston) and reposts every news story from TechCrunch verbatim, adding virtually nothing worthy to the discussion. The friend who wants you to know that this is the year she should finally win "Mother of the Year" and posts incessantly about what a great mother she is. Oh, and the friend who posts about cats as if they are blood relatives -- OK, I might understand the cat thing more than I want to admit.
Well, I have a confession: I have become one of these one-dimensional people, and I can't stand it. At some point in early October, the Romney-Ryan vitriol toward gays triggered an onslaught of one-dimensional posts -- across all my social media channels -- about the discriminatory, hateful facts associated with the anti-gay Republican presidential ticket.
I wasn't always like this. I have been on Facebook since 2007. A quick audit of my posts over the last five years shows a multidimensional perspective of all the things I care about in my world. Posts range from humorous parenting experiences to stories about championing the underdog to battling the onset of 50 to my unrequited love of Wellfleet, Mass., to hundreds of other things. The emotions range from delirious happiness to profound sadness and everything in between.
I don't want to be this gay. I want to get back to having balance and variety in posting about the hundred -- heck no, thousands -- of things in life that matter to me. I want the emotion expressed through my posts to move away from outrage and back to happiness.
Don't confuse this acknowledgement with an apology. I am unapologetic about what I am doing and will continue to do it until equal rights are a reality for all Americans. We are days away from the election. My fundamental rights as a citizen of this country are being threatened -- openly and proudly -- by the GOP ticket. They are bullies, and I don't respond well to bullies.
The fact that my daughter is gay only makes me more determined to be one-dimensional and "fight this fight" with every last breath. What mother wouldn't? If you had an autistic child and the GOP presidential ticket vowed to fight against rights for autistic, as a mother you would come out swinging. If you had a handicapped child and the the Romney-Ryan ticket swore to fight against rights for the handicapped, you would take no prisoners. And if you had a redheaded child and the GOP pledged to fight against rights for redheaded kids, you would open back-to-back cases of whoop-ass.
So here I am. I'm way too gay. And I have to be. So as much of the country recovers from Hurricane Sandy, my friends should be preparing for my coming gay superstorm. Depending on the outcome of the election, it may just be a passing storm or the longest storm in history.
REAL LIFE. REAL NEWS. REAL VOICES.
Help us tell more of the stories that matter from voices that too often remain unheard.