There are some on-screen costumes so iconic that you don't even need to see the movie or TV show to know the outfit. (This writer has never seen "Star Wars" -- shameful, we know -- but would recognize Carrie Fisher's Princess Leia bikini anywhere.)
Joined by Bill Clinton and Fergie onstage, Eden addressed the crowd and even performed her classic move: a fold of the arms, a nod of the head and a double blink.
Alas, nothing magically appeared out of thin air. But it seems Eden wowed the crowd enough simply by re-wearing her old costume after all these years, belly shirt and all. Check out the photos!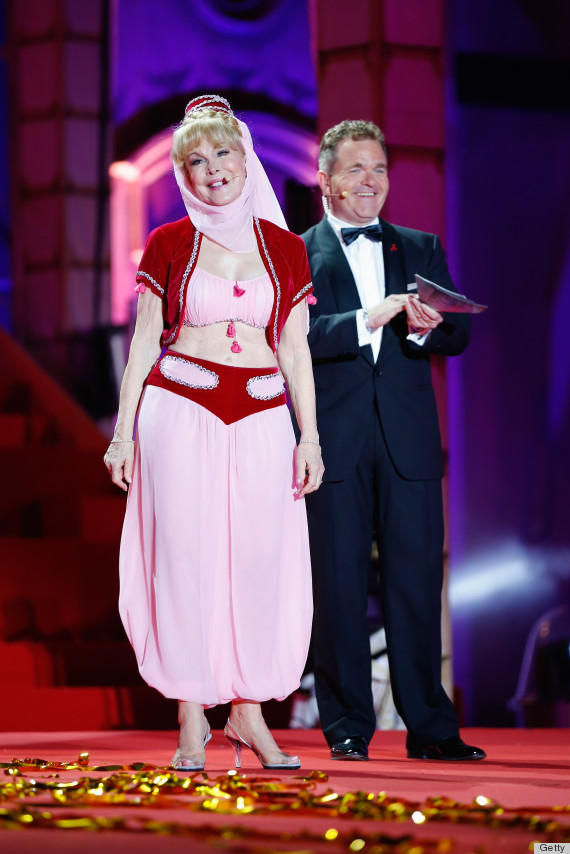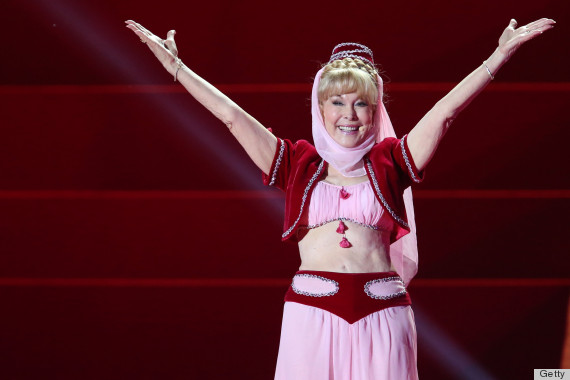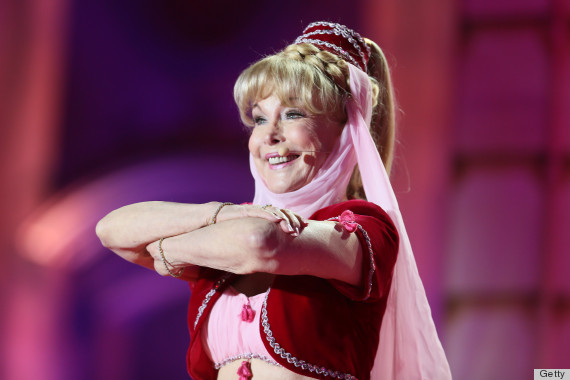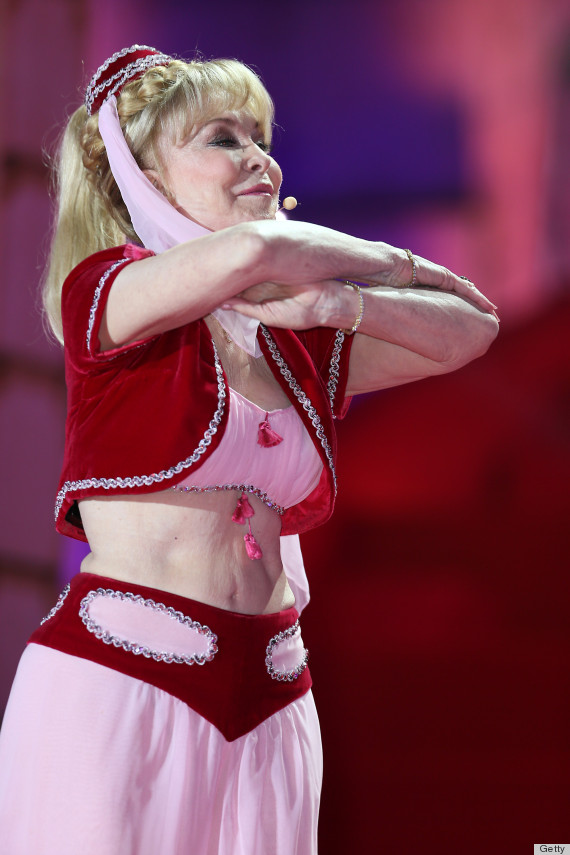 Some more stylish costumes we love...