After online dating for over a year, I had a theory: Online dating had killed romance, and it had been cremated. Romance was now in an urn on my mantle.
One stormy night in my beachside Florida city, I plopped down at my computer and frowned at the gently glowing screen. On it was a photo of a smiling man who was looking for a new best friend, a "no drama" woman, and someone not his own age.
On the nearby TV, the increasingly frantic local newscasters began to insist residents locate a safe spot to hide from the tropical storm force winds. I briefly considered hiding out in my shower, but since I hadn't cleaned it since I'd moved in, I wandered into my kitchen to pour myself another glass of the smooth California Chardonnay I'd opened earlier in the night.
I sat back down and clicked on another photo, feeling increasingly disgruntled. This is how I might go? Staring at yet another shirtless bathroom selfie?
And then an idea hit me. I took a big sip of my wine and switched my search function to look for women. Nope, I wasn't changing teams: I decided to search for my own Carrie, Samantha, Miranda and... what was the fourth one's name, the preppy one? Charlotte, that was it. I needed my own Sex and the City support group.
Online dating can be surprisingly lonely. You interact weekly with a large group of people but it's like a pebble skipping across a pond: the connections are usually at the surface level. And even if a mini-relationship emerges from among the hot mess of emails and coffee and drink dates, the odds are high that the game of musical chairs won't stop with you.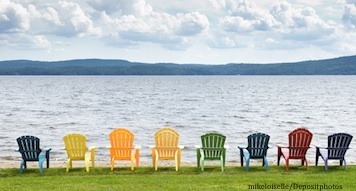 My happily partnered friends and family clearly didn't understand why I hadn't managed to find anyone yet among such a large group of presumably well-intentioned choices across our great nation, and I had noticed they were starting to treat me like I was vaguely leprotic.
As the storm raged outside, I studied the profiles of the women who had been vying with me for the attention of the men in my beachside community. It was fun reading women's profiles: they seemed warmer than the men, and I was quite sure none of them would send me a photo of their genitalia once they had my phone number.
I hesitated before sending my first message to a woman who liked art galleries and independent movies, worried that my Match subscription would be revoked, though worse things could happen, like floating out to sea in a flash flood.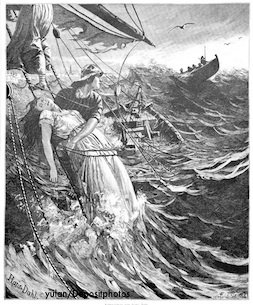 As luck would have it, the Match computer system doesn't stop you from emailing women who've made it clear they're looking for men, and over the next few days my replies came streaming in. Most of the women I messaged replied politely that they were busy that night but three intrepid women agreed to meet me.
One week later, the flood waters had receded, and I walked into a beachside restaurant. A blonde woman smiled and waved from the bar. I sat down beside her and in a few minutes we were chatting away like we'd known each other for years. After the second woman arrived, the bartender was so interested in our conversation that we had to move outside to the patio.
A couple of hours and glasses of wine later, I had two new friends, though the third woman had thoughtfully brought her business cards and a male client and was never heard from again. Had we all been contacted by any of the same men? Oh, yes! Two of us met the same man for a drink, and we agreed that we had really liked him until he started complaining bitterly about his ex-wife.
At the next get-together at a local margarita bar, six new women joined us, and we spent the evening happily comparing dating notes, and other kinds of notes, too, like where to get the best pedicure.
All of us had been mass emailed by the same quirky man, two women had an upcoming date with the same architect, and everyone enjoyed hearing about my showing up for jury duty to find that the handsome felony prosecutor was a past online date.
We started meeting every week and it was a relief to navigate the choppy waters of online dating with other women in the same perilous boat. We went to parties and plays and comedy clubs and many times we forgot to mention men at all. I told one of my dates about my new group of girlfriends and he complained good-naturedly, "Oh, no, you're unionizing!"
At a recent party, I overheard one of my girlfriends telling a man that the best part of joining Match had been meeting me. He raised an eyebrow, but the women we tell immediately understand. Just like the women sent to prison on Orange is the New Black, you never know where you're going to make some new good friends.
L.V. Krause is the author of Eaten Alive: the Truth about Online Dating for Women. For more articles about dating and life, please visit LVKrause.com.
Calling all HuffPost superfans!
Sign up for membership to become a founding member and help shape HuffPost's next chapter