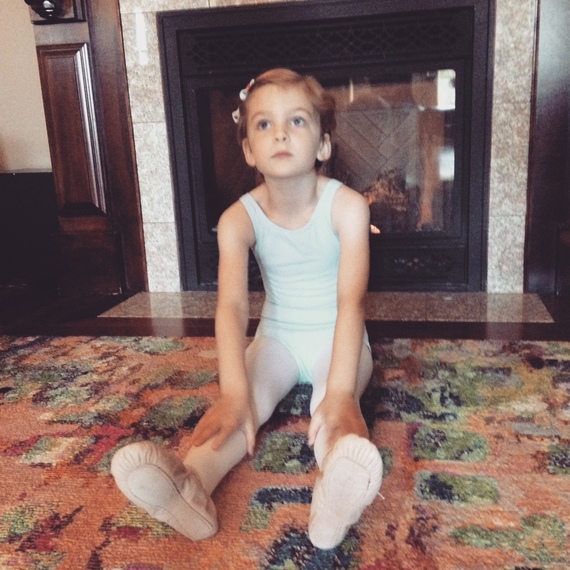 Alex and I talk about the future sometimes. We'll be 40 soon enough and planning is important, right? We talk about a small retirement condo uptown. A beautiful view of the harbour. We could go down to one car and walk to the nice restaurants. Then one of us says it:
"Are those condos big enough for three people?"
It's a legitimate question as the condos are quite small and the second bedroom is often considered a small office. It's the fact that we must ask it that hurts. Will she still be living with us? It seems likely. In fact, we can't picture our future without her living with us, but we wish more for her. We wish so much more.
I feel guilty typing that.
Sure, with autism, she could ultimately run a fortune 500 company, or invent space shoes, or be the first female MLB closer but we have to prepare for a future where her awesome little self lives with us because we can offer her what she needs.
Will she read this someday, and say: "Oh, Mom. You were so dramatic. When I come home from M.I.T. for Christmas break I'm going to take you out for a drink."
I feel guilty typing that.
I know what you're thinking. Everyone's child's future is unknown. We raise them right and we hope for the best. I don't know how to tell you it's different, except to say that she's been given a few more challenges. Challenges I am not sure the world understands. I'm not sure I understand.
I feel guilty typing that.
So, we plan for every scenario and we worry. We worry so much it hurts. We think about her sister. She is so smart and sweet. She already feels responsible for Kate, in the best possible way, of course. Will it always be this way? Her dad and I hope so.
I feel guilty typing that.
I've explored these feelings enough for tonight. Thanks for listening. I think I'll take a break and pour a glass or three.
I feel guilty typing that.
Related