I reach into the closet to unfasten the Belleek Irish porcelain flower pinned to the lapel of a red blazer. From a navy blue blazer I remove a dark green ceramic feather pin. A rhinestone flourish something like a shooting star sparkles on the collar of a black jacket and has to be detached. My mother was always "put together." Every coat and jacket was adorned with complementary jewelry, and carefully selected earrings and necklaces graced her slim presence underneath the well-appointed outerwear. I am breaking up time-honored pairings.
I am invading my mother's privacy because I have to, because she died one evening when she sat down to rest and never got up. So it's perfectly understandable that I unpin the porcelain flower she bought on our trip to Ireland and put it in my pocket. Perfectly understandable, but I feel like a thief and I am having a hard time convincing myself otherwise. I am stealing bits and pieces of my mother's life.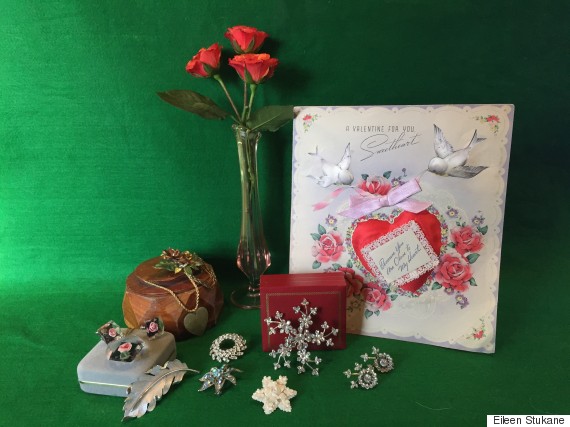 The satin-tufted Valentine heart that my father sent her from boot camp in Parris Island, South Carolina when he was a young WWII Marine -- she displayed it every one of the 22 Valentine's Days that my father was no longer alive to share with her. My sister Ellen and I found this precious item in the top drawer of her dresser and just stared at it. Finally Ellen said she would take it. We were going through intimate items in her dresser that she never intended to share with us, keeping what we thought should be rescued and letting the rest go, just like a thief does. Hold onto the gold and silver jewelry. Toss the old hair rollers. Apply the barely used lipstick. Set the silk scarves aside. OK, save one nightgown but throw out the others.
Against the back wall of one closet are the outfits she wore to each of our weddings, mine, my sister's and our two brothers'. Although they were important enough for her to save, the thief in me does not want any of these. Instead, I take the wooden powder box, also a present from my father on Parris Island. As a child I sat at the foot of her bed and watched her powder-puff her face. The puff is gone but the box retains the fragrance of the powder that once filled it. If I knew how to capture aroma I would steal the scent of herself that she left behind to fade with time.
Her pink glass bud vase will sit on my kitchen counter holding a single fresh blossom every day. I can nod to it as I toast my mother in one of the crystal-patterned stemware glasses that she brought to her lips when sipping one of her favorite Manhattans. Well, I only took half of the stemware set, as my sister has the other half. We are accomplices in crime. We pull out desk drawers, open cabinets, reach into closet shelves, conduct a raid on her two-bedroom home. Typical police blotter text: "The owner is away, allowing for thieves to enter unnoticed."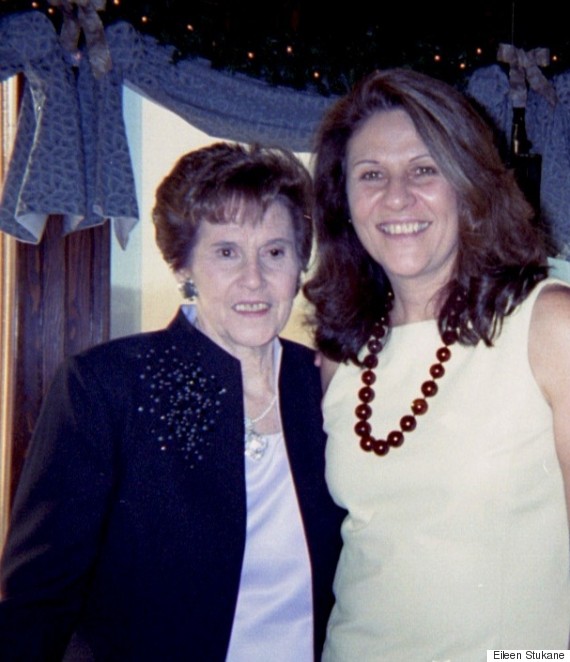 The treasures before me include surprises, like the lock of my hair from my very first haircut, my own daughter's laminated poem to her grandmother propped on a bookshelf, the recipes of a woman who loved to bake, the saved cards and notes from friends and family, including a love note to my Dad in a Father's Day card she sent him. Ah, love notes. We had had a small argument, my mother and I, over her decision to destroy the correspondence between her and my father during WWII when he served in the South Pacific. They wrote to each other daily for three years. When Tom Brokaw's book The Greatest Generation was published based on letters between loved ones at home and overseas, I asked my mother: "Where are your letters, yours and Dad's?"
I had often heard about how they'd never skipped a day when writing to each other. Now those letters were our legacy, especially since I was asking her years after my father had passed away. "Oh, I destroyed them," she said as she casually poured herself a cup of tea. "What!" I could barely contain my disbelief. "That was family history. How could you do that? I would have loved to have had the sense of what you and Dad were like in your 20s, during a world war. There was heritage in those letters, and you destroyed them?"
My mother looked at me directly, and unapologetically said, "They were not your letters. They were mine. I decided that they were for me alone, no one else, so I destroyed them." "How?" I asked. "That doesn't matter," she said, "They're gone." Gone! Just like that! What was in them, I wondered. Probably something romantic that would pale in comparison to today's standards of sexiness. She shouldn't have done what she did.
And yet, as I rifle through her clothes, books, papers, photos, the many possessions of a long life, I can see her point. I am learning everything about her and taking what I want as my own. She had a right to keep something of herself from the rest of us. Even though I wish she hadn't, she possessed and protected her very private feelings in her own inner safe. Take everything else, she said in effect, but not those.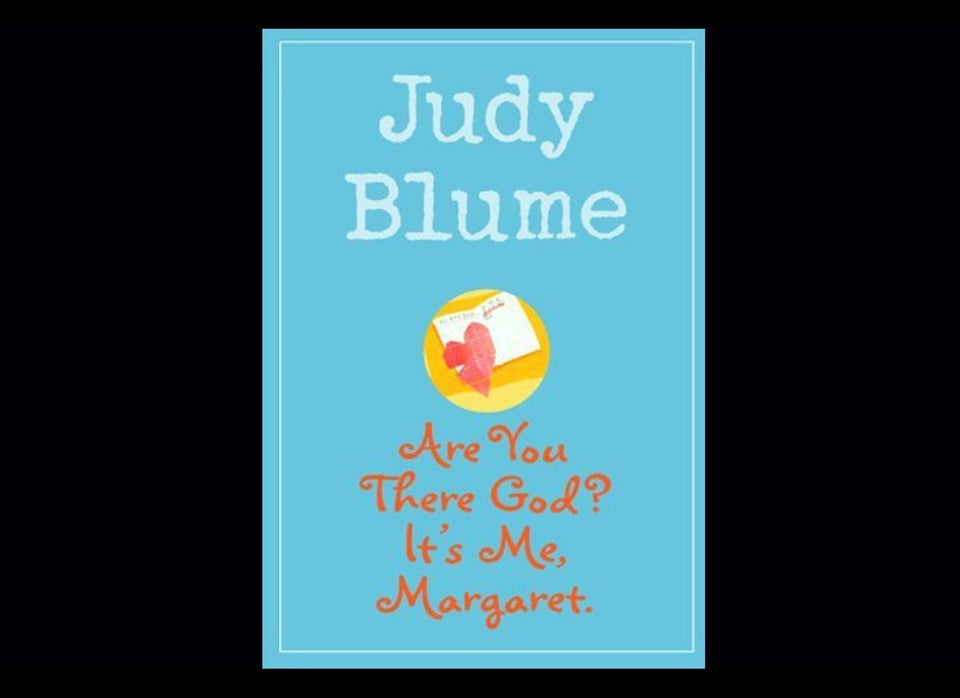 Readers Share: Books Every Woman Should Read
Related
Popular in the Community