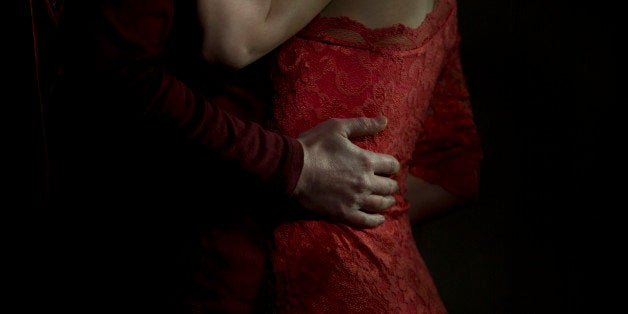 I fell in love across the Atlantic in a country more beautiful than God himself while four months pregnant with another man's child.

The first time I saw him, it was nighttime in late August, the moon a perfect sickle. My plane landed in Accra, Ghana, and the air smelled like curry spices, yam and dry heat. A van was waiting to retrieve us from the airport, the driver dressed in slacks standing on the outside with a sign that read "NYU in Ghana." I rolled my luggage over and was greeted by another man, Seth.

Seth was a CRA: Community Resident Assistant. He was 26 years old, a native of Ghana and an employee of the university. They put him in the house to guide us students along, show us the ropes and answer the millions of questions we had living in a foreign nation, like how to guard against being cheated out of our money and how much a taxi should cost.

Orientation lasted six hours the day after my arrival. We were told to avoid long walks at night for fear of rapists, to avoid carrying a bag for fear of muggers, to avoid drinking tap water for fear of cholera and to avoid mosquitoes for fear of malaria. "Symptoms of malaria include but are not limited to nausea, headache, loss of appetite and vomiting," Dr. Akosua Perbi told us. If we experience any of these symptoms, we were told we should alert a doctor right away.
The housing complex was beautiful, surrounded on all sides by a barbed wire gate and guarded by a 24-hour security guard. The brick cobblestones inside were something out of the Wizard of Oz. I lived in a house full of six men... and another girl, an overload of personality. Seth, however, was my favorite. I watched him a lot. The uneasy way he sauntered around. He'd come in, find me planted on the couch watching a movie and eating plantains. He would say hello, stop for a moment mid-stride and watch with me, then continue to his room, a private door in the back. Sometimes the discourse was longer. "I've seen this one. It's good." Or, "I went to the market. Do you like mangos?" His goatee was thick, and covered even thicker lips. Once, I got close enough to get a good look at them. He sat next to me on a van ride to campus and I peered over, pretending I was looking out the window. They looked soft -- delicious enough to kiss.

I had a habit of boiling tap water to purify it and then refrigerating it for later. I was doing that in the kitchen one afternoon when Seth came in eating a banana.

"Hey," he said

I turned, startled. "Hi Seth."

"It has bin a month. You enjoying your time here?" Despite his accent, he spoke slowly by nature, and I could understand every word. I turned around to face him and rested my back on the counter.

"I'm having a lot of fun. Ghana is much different than what I'm used to at home, but I can adjust to anything."

"Is it really so different?"

"Yes. Yes it is. At home, I don't have to boil water in order to drink it and taxis come with a meter so the price is the same for everyone going the same distance."

"Why did you decide to come here?" His movements were subtle. He paced slowly, chewing his banana in between sentences.

"Well. I've wanted to visit Africa for a long time. You know my father's from Africa. Born and raised."

"And your mudder?" He leaned against a small table, tossing the peel.

"Born and raised in the United States."

Seth smiled. "So your fudder... he never brought you here?" Six, maybe seven steps between us. I wanted him to come closer. I wanted to get another look at his lips, but maybe distance was good. I folded my arms.

"No. Unfortunately not. But I want to see much more of Africa. Kenya, South Africa, Egypt and Ethiopia. All places I want to visit. I like to think I have time."

"Sure, you have your whole life."

"And what about you? Have you been to the U.S.?"
"No. "

"You've never been to America? You're kidding." He shook his head. "Wow," I said. "You have to go. You have to see what it's like."

"I wunt to go soon. The United States is a difficult place to get into. But I work for an American University now, so my chances of getting a visa are high."

Seth had a shyness to him. I could tell he was making an intentional attempt at conversation. I could tell that he thought I was pretty. It was in the careful way he lingered between sentences. His gaze met mine for just a moment as he begun to talk and then he looked away, down, at the trash can where the banana peel sat.
"So, what do you do for fun around here? Tomorrow is Friday and I can't let another weekend go by without seeing what nightlife in Accra is all about."

"I can definitely show you around. Afrodisiac is a nightclub not far from here. Lots of locals. You can party the true Ghanaian way."

The next night we went to that nightclub and danced in between rounds of Guinness beer. I talked about America, boys who broke my heart and Philly Cheesesteaks. He talked about Ghana, music that made your soul dance and fufu. I stroked his hands. He held my waist. When the morning came, I wasn't sure if my upset stomach was due to the harsh liquids from the night before or some deadly disease I had contracted from the insects despite my best efforts to be careful. After three days of nausea, I told Seth my fears.

"I don't think you have malaria," was all he said.

But I wasn't convinced and made an appointment to see the doctor. At the news of my pregnancy, I rushed home, past the security gate to Seth's room and knocked hard in anticipation. I wanted to get this burden off of my chest or out of my belly and felt relief would only come at the ears of a confidant. Not a judge, but a friend.

He was shocked, unsure whether to congratulate me or offer condolences. He asked when.

"In the States, before I came here."

"Who?"

"It doesn't matter. We weren't a couple. Just friends that had an accident one night."

The coming months were filled with anxiety. The secret was mine and Seth's alone for as long as it could be. But two months in, I was hospitalized for Hyperemesis Gravidarum, severe dehydration from pregnancy. Seth visited bearing gifts and urged me to tell my mother despite my fears of her reaction. "Call home," he said. "She may surprise you." She didn't, and it was Seth's shoulder I cried on when the tears came.

"The kid's father says I can move in with him when I have it, so I guess we'll make a go of being a family."

"He's a lucky guy," Seth said with a slight smile.

But the lucky guy was miles away, along with my mother, whose harsh reaction sent me into despair. At my four month mark, the school had organized a three-hour bus trip to the Northern Region. The campus nurse advised I stay behind in my condition and managed to make her orders sound like a request. So I acquiesced and stayed behind with Seth as we watched our housemates pile into two vans and head due north for a long weekend. We ordered in food for dinner, and then sat together on the couch for a game of Oware. He promised me it would take my mind off the bad. That night was quiet, just the hum of the outside breeze and my heavy breathing cut the silence. Mid-game, the baby kicked and I brought Seth's hands to my belly to feel. His touch was gentle, his amusement genuine. We sat there for a time, his hands clasped around my bulging belly. I wanted him to be the father. He told me I was beautiful.

"Don't let anyone tell you that you're not."

At that, a weight was lifted and for the weekend, I was his, comforted and secure in the world. We fell asleep that way and woke to the smell of fish and guava juice from the outdoor markets. We walked and talked and I spent the evening making macaroni and cheese, a true American staple for Seth's enjoyment.

With him there was laughter. There was an easiness, a kind of living for the moment that I hadn't felt anywhere else. He was present with me and I with him. When my fears of the future got the best of me, he would hold my chin and remind me everything was going to be okay.

"Remember, the universe is always working tirelessly in your favor."

When the semester reached its end two days before Christmas, Seth saw me off. I promised I'd send pictures. He promised to call.

And he did, a few times. But the weeks turned into months, and life got the best of both of us. My attempt at a family failed horribly, and I moved with my newborn twins into my own apartment in Jersey. Over the last 9 years, I've thought about Seth often and tried hard to re-imagine his bare hands around my belly, the form of his lips when he told me I was beautiful, and his gentle spirit when it met mine.

Eventually, he married an American girl and finally got that visa. I heard he was living across the country in an easy town with water almost the same hue of blue found on the shores of Ghana. I imagine him happy, yet some part of me wonders if the magic is as real with her as it was with me. I wonder if God would ever delight to see our paths cross once more.

Herina Ayot is a writer documenting her journey through life. Find her work at Herinaayot.com. Friend her on Facebook and Tweet her @ReeExperience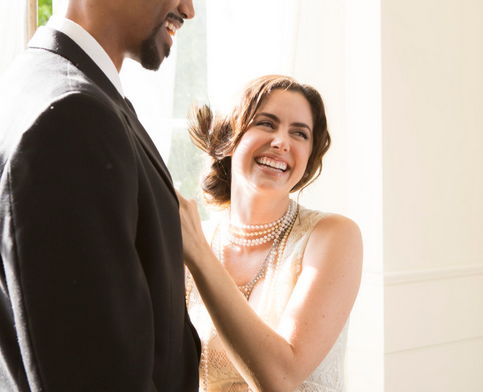 7 Awesome Ways Relationships Can Boost Your Health
Related
Popular in the Community