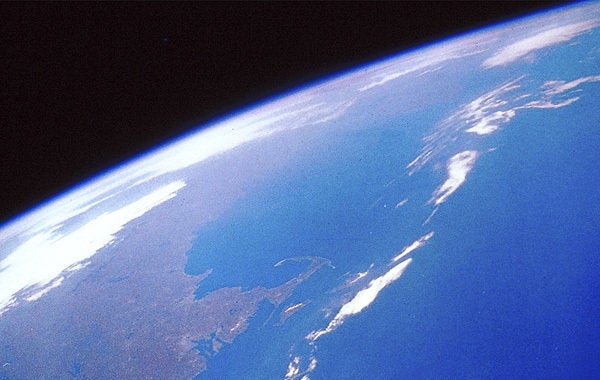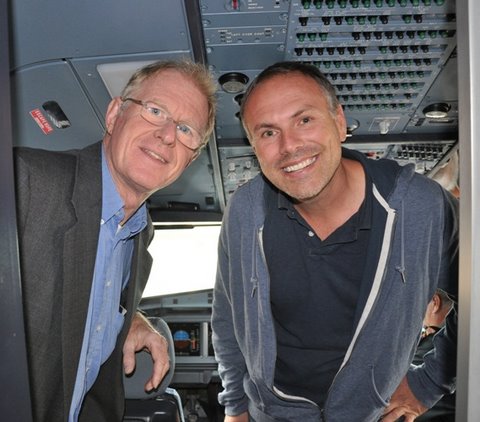 I've flown with a bunch of Hollywood stars, especially during the three years that I commuted every other week from Los Angeles to New York to see my ailing mother. I always took the same airline, and usually the same flights (the late ones), so I got to know all the gate agents, flight attendants, and tricks of the trade. Since I always treated everyone with respect and would regularly bring them box of chocolates and JohnnyJet.com T-shirts, I ended up getting the royal treatment. Many times, I would get upgraded for free, not only to business class but to first class, so I've sat next to or near practically every star, and I've seen it all -- including Sandra Bullock waiting for Matthew McConaughey plane side at midnight (before their relationship was public).
However, this past Saturday (September 11, 2010), I experienced something really rare: Ed Begley Jr. was on my flight. In case you don't know Ed Begley Jr., he's an Emmy award-winning actor who's been in hundreds of TV shows and movies, and is arguably one of the greenest people in the world. So a plane is the last place you would expect to run into him. That wasn't the case on Saturday in Toronto.
I was in Toronto to do a travel segment on the Webnation TV program. To fly home to L.A., I booked a ticket on Virgin America. Since the Toronto International Film Festival was taking place at the time, I wasn't surprised to see some celebrities especially since they seem to love to fly on Virgin's state-of-the-art planes (live TV, food/drinks on demand, electrical outlets... and of course super-friendly service).
At the gate area I was pleasantly taken aback to see Captain Jason, who's been the pilot on a bunch of flights I've taken, including one of Virgin America's special charter flights to Vegas for the launch of their failed Fly Girls TV show.
While I was talking to the Captain Jason and his first officer, Ed Begley Jr. strolled into the gate area and joined the conversation (the three of them had met a few minutes earlier near security).
Captain Jason introduced us, and we talked for a good 15 minutes until it was time to board. The pilots offered Mr. Begley a tour of the cockpit during boarding, and he was thrilled. Sitting in the captain's chair, he was like a kid -- except asking scholarly questions. I learned that at 1,500 feet, the pilots move the levers from MXT to climb, and they don't touch them again until it's time to land.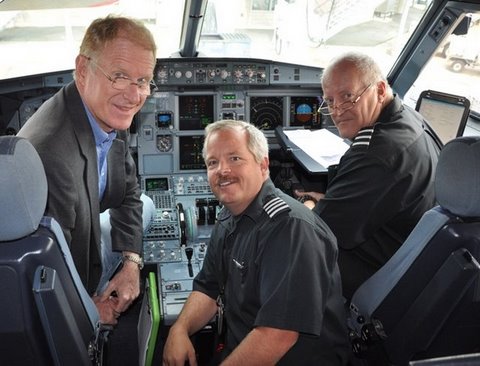 Mr. Begley couldn't have been any nicer, and this includes the way he welcomed (and thanked) fans for a photo op. He showed me his bus pass (yes, he takes the bus frequently), and he told me that he rarely flies, but sometimes he has to -- especially when he only has a short amount of time (I believe he was in Toronto for 24 hours to speak on the environment and to attend a close friend's party). He also said that the last time he was in Toronto, he drove his hybrid car from L.A. to get there, and he was sorry he didn't have time to do the same for this trip.
Using Virgin America's Gogo Inflight Internet service, I posted the photo of Ed Begley Jr. and me on my Twitter and Facebook pages mid-flight, and I received a ton of comments. Most people were in shock that he was flying, and when one person wrote that he was damaging his green reputation, the others jumped to his defense (as rightly they should). One posted, "I have a feeling Ed has already racked up enough carbon offsets to allow him to fly to the moon in a gas-guzzlin' '58 Caddy."
If you read the articles about Ed on his website, you will realize that that statement is basically true. The company he uses to buy his carbon offsets is Terra Pass. According to TerraPass's calculator, a person's carbon emissions on a one-way flight from Toronto (YYZ) to LAX is 626 lbs CO2 in coach and 929 lbs CO2 in first class, where the seats take up more space. Since one can only buy offsets in 1,000-lb increments of CO2, it will only cost $5.95 per person one-way regardless of your class of service. NOTE: TerraPass only had Air Canada and American Airlines listed. The carbon footprint of Virgin America should be even lower, as they fly newer planes.
Ed gave me a particularly interesting and helpful tip -- in fact, it's the reason I decided to write this story. He drove his electric car to the airport, and told me that LAX has 10 spaces in Parking Structure One and two spaces in remote Parking Lot C where electric vehicles can park for free (for up to two weeks). FYI: According to this epa.gov PDF flyer, LAX plans to offer 20 additional spaces for electric vehicles in the proposed Parking Structure Six. I had no idea!
When we landed, Ed invited me to photograph him and his car, and on our walk from Terminal 3 we talked about other environmental tips for travelers to offset their carbon footprint, like turning off the lights, A/C, and TV when you're not in your hotel room, and using only one towel and the same sheets for your entire stay (if it's less than a week).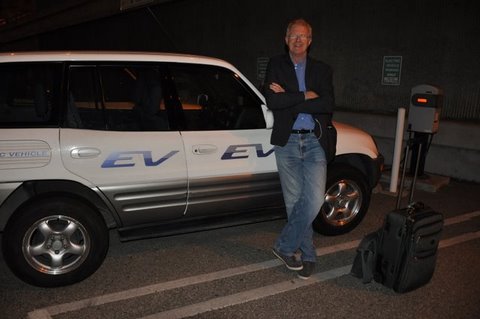 The chances of your ever meeting Ed on a plane are slim, as he turns down a lot of gigs that require him to fly. When I handed him my business card, I said, "Ed, you're not going to want to be friends with me, because my work requires me to bounce around like Santa Claus." He said, "You have to do what you have to do." After meeting Ed, I know what I need to do. Do you?