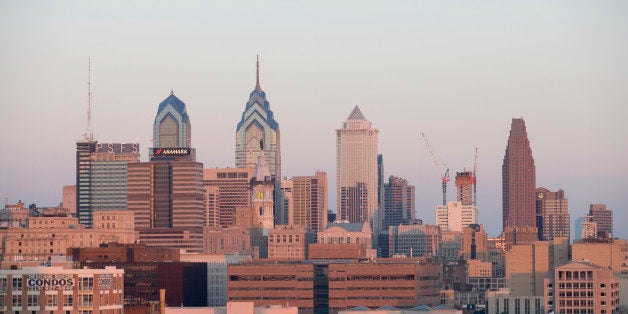 Just the previous week, I came back from a trip in Iceland, a mystical glacial island in which I thought I had found magic. The magic was emanating from its land, its people and its music. I thought I had reached the pinnacle of my travel experience: I had found magic, what else is left to find? Monday I returned to New York, and three days later, I packed my backpack once again for Philly.
For this trip, I went as a volunteer for Ignite Good, a non-profit that inspires millennials to catalyze change through storytelling, at their first city-based event, Ignition Philly. I am not from Philly. I had never even been there before. I'm from Texas, I live in New York City and my work is in Vietnam. I simply went as a volunteer because I believe in Ignite Good's mission, and I believe in the power of storytelling. However, in my short three days in the city of brotherly love, amongst a group of strangers, I found truth.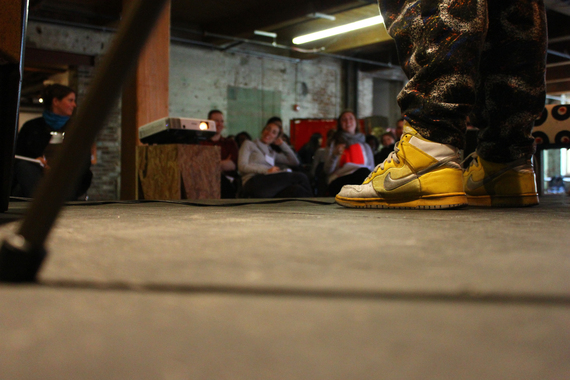 The truth that I found was buried, unearthed in Philadelphia's people. These Millennial changemakers: their experiences, their joys, their losses are all intertwined with their city. Philadelphia is a city they love so much that her inequality and injustice evokes a drive in them to make her better, greater.
The young participants, all from social enterprises, non-profits or government, were attracted to the event because they thought they were learning the leadership tool of storytelling and how to better convey their work. What they all discovered, or rather, uncovered through storytelling was their truth about why they do what they do: the intrinsic motivation and driving force behind their desire to create social change.
So often as part of the Millennial generation, particularly those in the public and social space, we get wrapped up in what it is that we do. We define ourselves by our jobs, our skills or our contacts, all for the ultimate goal of serving others, and so we have stopped asking ourselves the 5 Whys? We focus so much on the present and the future, but forget that our past was such an integral aspect in shaping who we are and ultimately how we do the work that we do.
At Ignition Philly, every single person embraced vulnerability and shared their stories, some of which were shared for the first time. In this place and in this space, I met Erin Bernard, a mother whose "address is in Jersey, but whose heart is in Philly," and who is working on advocating for better social services for children with disabilities. Here, I met Rashaun Williams, a 19-year-old full-time social entrepreneur who calls "not for a new social media, but a new social medium." I also met Dhairya Pujara, who "learned more in his time in Africa than any school could teach [him]," and is making Philly his new home.

Through sharing these intimate, individual stories, the connections and community that sprang forth is that much stronger, and is rooted far deeper than just common interests or short-term goals. These changemakers came to the conference as individuals striving to make change in their city, and left as a collective of joy, passion, pain and vision for Philadelphia. They were already strong as individuals, but together as a community, they will be a force.

I, as an outsider, as a stranger in their land, was completely enthralled and inspired by the people at Ignition Philly. I want to stand up and join them in reinvigorating a city that they all love so much. I want to stand up and join them in reigniting the potential in Philly.
For me, the truth is this: The magic lies in the nitty, gritty experiences that connect us all, and that connection, that bond, is what will make us unstoppable.
I may have found "magic" in Iceland, but here in Philadelphia, Pennsylvania, I found truth.
REAL LIFE. REAL NEWS. REAL VOICES.
Help us tell more of the stories that matter from voices that too often remain unheard.