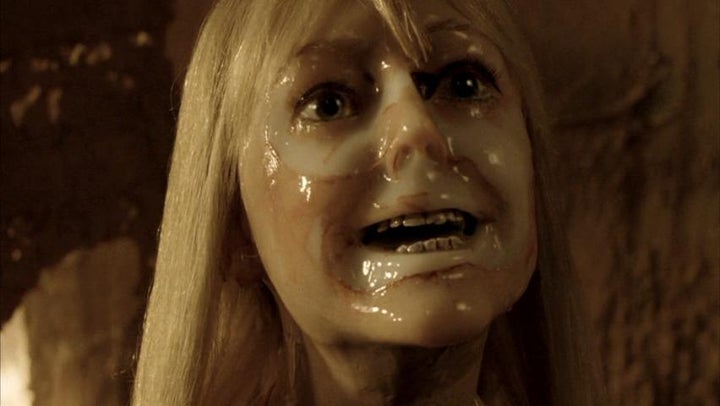 Contrary to popular belief, summer is the least gratifying season of the year — do not try and convince me otherwise. Sure, the warm weather always seems like a good idea. You know, until I realize that I live in New York City, and that my only method of transportation is to travel via narrow train-car in minimally ventilated tunnels occupied by rodents and their turdpiles. I would much rather lose all of my appendages in a lethal bout of frostbite than endure one more drugstore make-up infused sweat-stache as I plead for three fucking oxygen molecules a minute at the Broadway-Lafayette train station.
You know what's worse than sitting on a bench that smells like dried pee underground with no attainable network service? Sitting in a pool of your own ass-sweat on a bench that smells like dried pee underground with no attainable network service.
I'm one yeast infection away from drinking all of the Clorox at the Atlantic Terminal Target, and the only way I can mask the smell of my hot, garlic armpits is by drowning myself in layers of Duane Reade perfume that I didn't pay for. I fear that no amount of deodorant soap can save me from this hellish climate. I'm gonna put the "I.D." in humidity, because that's what they'll need in order to identify my corpse after I throw myself into the F-Train subway tracks.
New York wreaks of equal parts cigarettes, human feces and Nuts-4-Nuts, all fusing into one putrid, satanic fragrance that not even the rats can put up with. My thighs feel like fucking Velcro sneaker straps, as they chafe back and forth in a sideways countdown to my impending doom. With each step, I lose more skin cells and more dignity than I did the last.
A chopped and screwed mash-up of Will Smith's "Summertime" and Lil Wayne's "I Feel Like Dying" plays on a cacophonous loop in my brain every time I leave the apartment. It feels like I'm being fucked by The Year Without A Santa Claus's Heat Miser, only he happens to be using an extremely dry and expired condom, and his poor excuse for the missionary position is him laying his fat, flaming body on top of mine as he lazily thrusts his fiery peen into my vaginal Canal Street station.
No preventative measures I take deem themselves efficient enough; the heat continues to remain victorious. I've begun to sleep with three fans in my room: one at the doorway, one at my face, and one at my crotch, yet still I wake up with migraines and 10 percent less body fat. I shower twice a day, and I still can't remove the feeling of volcanic, hot city-juice that has caked and encrusted itself onto my skin.
The heat is taking a toll on my sex life as well, because my room is too fucking hot to have more than one source of body heat residing within it. I sometimes fantasize about a swarm of pigeons flying in through my window and attacking me by ripping the skin off my body in a manner that is somewhat reminiscent of Alfred Hitchcock's The Birds. Maybe I'll feel cooler without my epidermis.
I'm counting down the days until autumn. I'd rather feel the pins and needles of the cold, knife-like November air on my face and have seven different colors of snot rain down from my nose than go another day smelling like a dirty gym-sock. My roommates are tired of seeing me stand adjacent to the open fridge wearing nothing but undergarments, and I'm tired of fanning my hoo-ha with our electric bill. I'm tired of having to smell the sweat of strangers as we stand in close quarters during our morning commute, and New York City is tired of pretending to enjoy this miserable assfuck of a season.
I'm also tired of writing this piece.
Related
Before You Go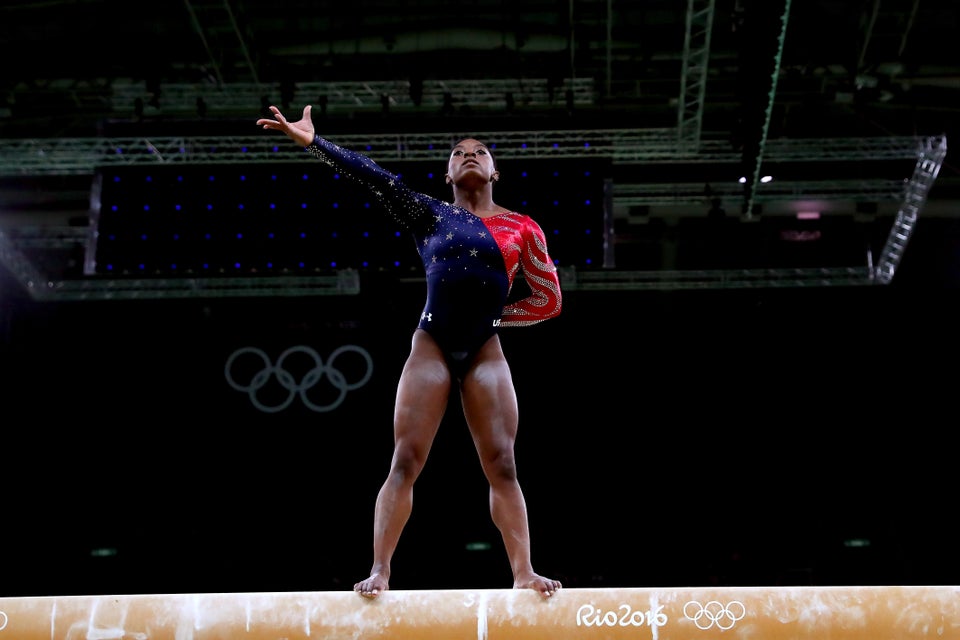 Feminist Moments From Summer 2016 Olympics
Popular in the Community