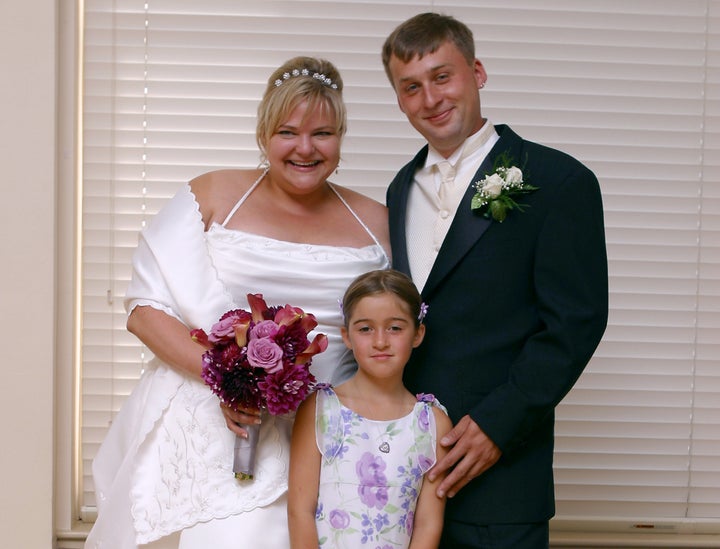 As part of our Blended Family Friday series, each week we spotlight a different stepfamily to learn how they've worked to bring their two families together. Our hope is that by telling their stories, we'll bring you closer to blended family bliss in your own life! Want to share your family's story? Email us at divorce@huffingtonpost.com.
Fifteen years ago, Katherine Hedland Hansen met her stepdaughter Haley. Though she tried to bond with the 5-year-old girl, Haley was not having it. In the years that followed, shouts of "you're not my parent" and slammed doors were all too common in their house.
"I had a lot to learn," Hedland wrote in a recent Huffington Post blog. "There's no stepmom manual, so I did what felt right."
Now that Haley is older and a new mother herself, the pair are bonding more than ever before. Below, Hansen tells us more about her journey as a stepmom.
Hi Katherine. Please introduce us to your family.
There are four of us. My husband Bryan and me and then our two kids: Bryan had Haley, 20, from a previous relationship. Then there's Hawke, our 9-year-old son together. And we have a brand new granddaughter!
Bryan and I have been together 15 years and will be married 13 years this month.
How would you describe the approach you took to step-parenting in those early days?
I met Haley when she was 5 and she moved in with us full-time when she was 7, a few months before our wedding. From the beginning, my approach was to treat Haley like she was mine. I wanted her to know she was a part of this family, a part of our home. My intentions were good but she didn't respond as I expected. In time, I realized I had to step back, to let Haley come to me and not push so hard. Eventually she discovered that her heart was big enough for both me and her mom and I learned that her missing her mom didn't mean she didn't love us as well.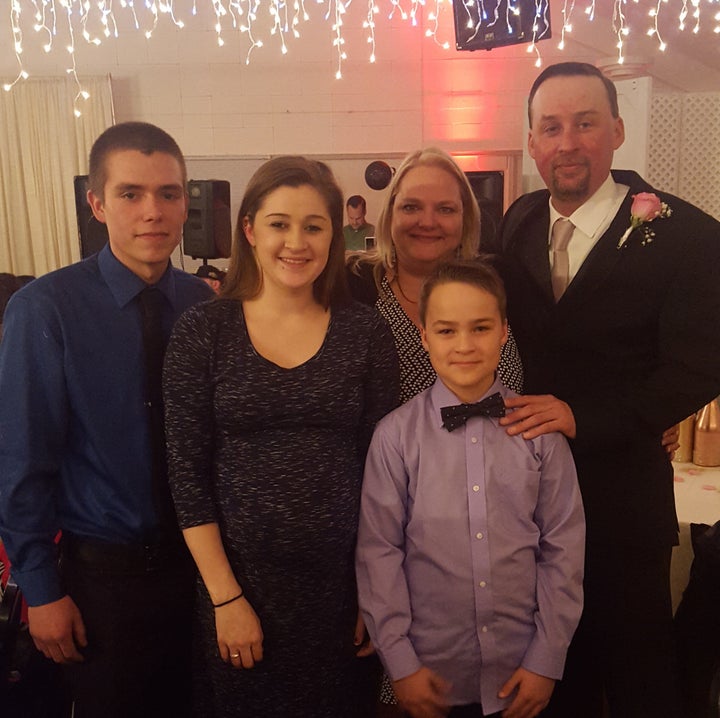 What were some of the biggest challenges you faced raising your family?
Our families may be blended, but that doesn't mean our lives and values were. My stepdaughter had a large extended family on her mom's side that lived in another state and we often disagreed about how to make her happy. When we said no to a prom dress we thought was inappropriate, she asked her grandma to buy it. She wanted a new phone and we told her she had to wait until our contract was up but they bought her one. I felt stuck in the middle and left out at the same time. Of course, like many families, we struggled with communication and it often made situations worse.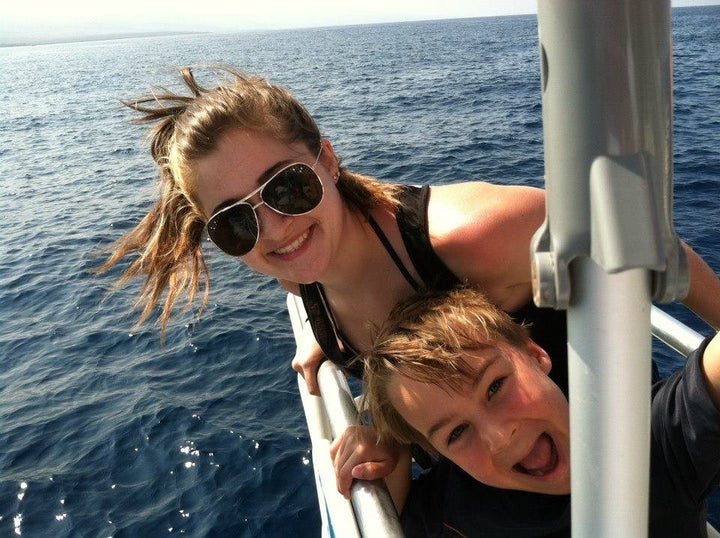 How do you deal with stress related to those problems?
That's a tough one. There certainly were stressful days when we were all trying to figure out how to get through this. There were a lot slammed doors, a lot of screaming and plenty of tears. Once I gave birth to Hawke, I really yearned for peace. Over the years, we sought family counseling with varying degrees of success and I worked to find things that mattered to Haley, like soccer and basketball and horse camp. There were days I tried to plan fun family events that ended in tears and I felt like a failure. But looking back now, we have good memories of seeing Santa, carving pumpkins, going on vacation and I know Haley will pass some of that down to her daughter. Also I now know that every family deals with stress, whether they have stepchildren or not.
What makes you proudest of your family?
I am proud of how far we've come and what a genuinely good time we have together. We talk and we laugh and we are grateful for each other. I'm proud that I see how things I wanted to teach Haley really did sink in, even when I thought she wasn't paying attention. I'm proud of how much Haley adores her little brother and how much he admires her. And it makes me proud to see how Haley is as a mom –- and how much Hawke loves being an uncle at 9!
The way I see it, it can't be a bad thing for kids to have too many people who care about them. And as the relationships between both sets of parents improved, we have had opportunities to help each other out.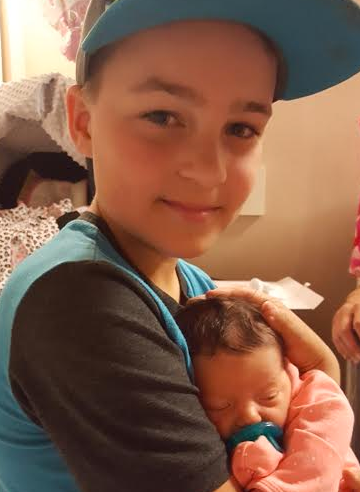 What advice do you have for stepparents struggling to connect with their stepkids?
Don't expect it to be perfect, especially from the start. Remember, you and your birth child got to know each other at the same time. A stepchild comes into your life as a stranger and you have to take time to find the best way to communicate. Most of all, I would say that it's worth it. On those days you think you can't do it anymore, take a break and then keep trying. The hard times pay off when they grow up and move out and still want to be around you.