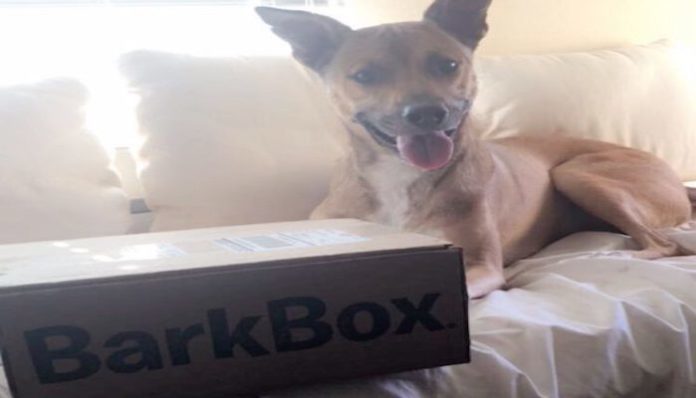 For all of you dog lovers out there, I've found no better way to show my pet how much I love her than with a BarkBox! BarkBox is a fun little subscription box that allows you to surprise your puppers with some amazing new gifts every month.
I discovered BarkBox through a sponsored Instagram Post and decided to go ahead and try it out! I got hooked after reading and seeing how cute their mission was. Not only do we get to spoil our dogs but we also let them open their monthly presents! My pup, Koa, definitely knows when her package is coming because she get's so excited to see her new toys. I have to say, I get pretty excited about it too that I just had to take pictures to show ya'll!
What comes in the BarkBox: 3 ToYs & 3 TrEaTs! They have themes each month which is super creative and makes it exciting for the owners to enjoy it with their pups. This month Koa and I opened the Wild Wild West Theme Box together! Koa fell in love with her little cactus toy, and it's so fitting since we're out in Arizona. I personally fell in love with the Wanted Poster "filter" because I can show off Koa wherever we go.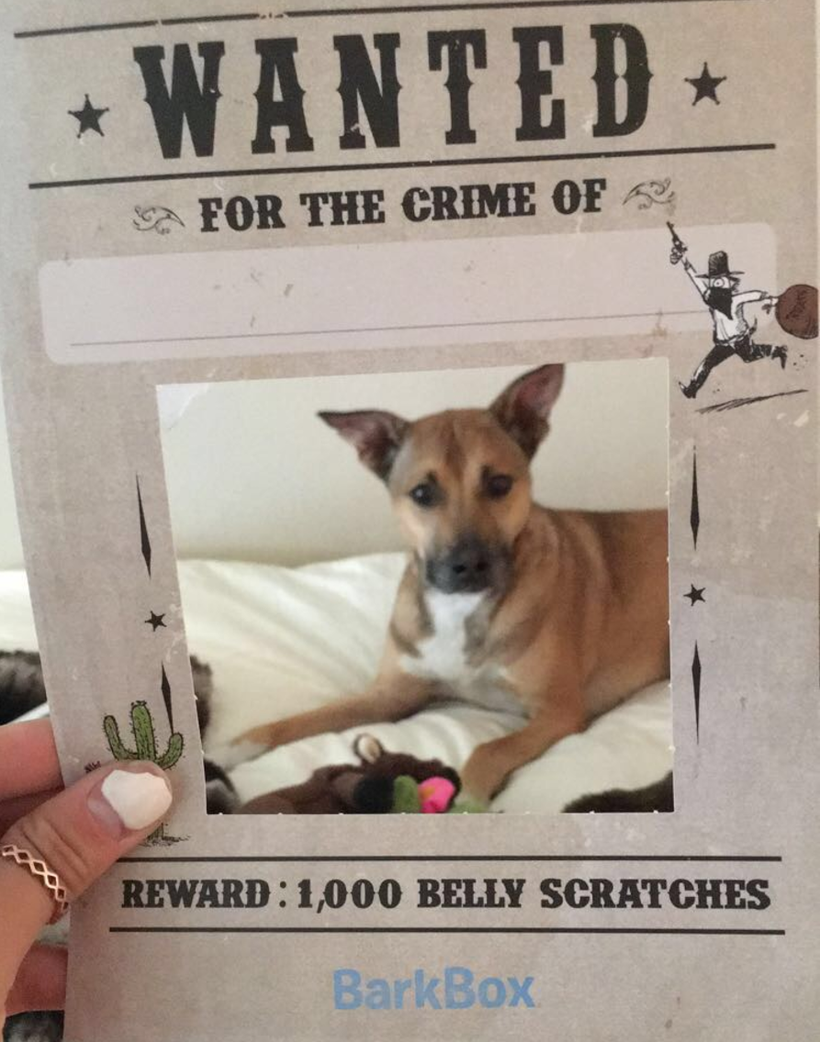 How it works: You can register your dog and select the size of your pup so they can accommodate them with the right toys which is great because I originally thought Koa was a Medium size dog and her toys were too tiny so I upgraded her. Also, when changing around those features to answer your question, it does not cost any extra or any less. To make this even better, you can add your pups birthday to your profile for a special treat. How Cute!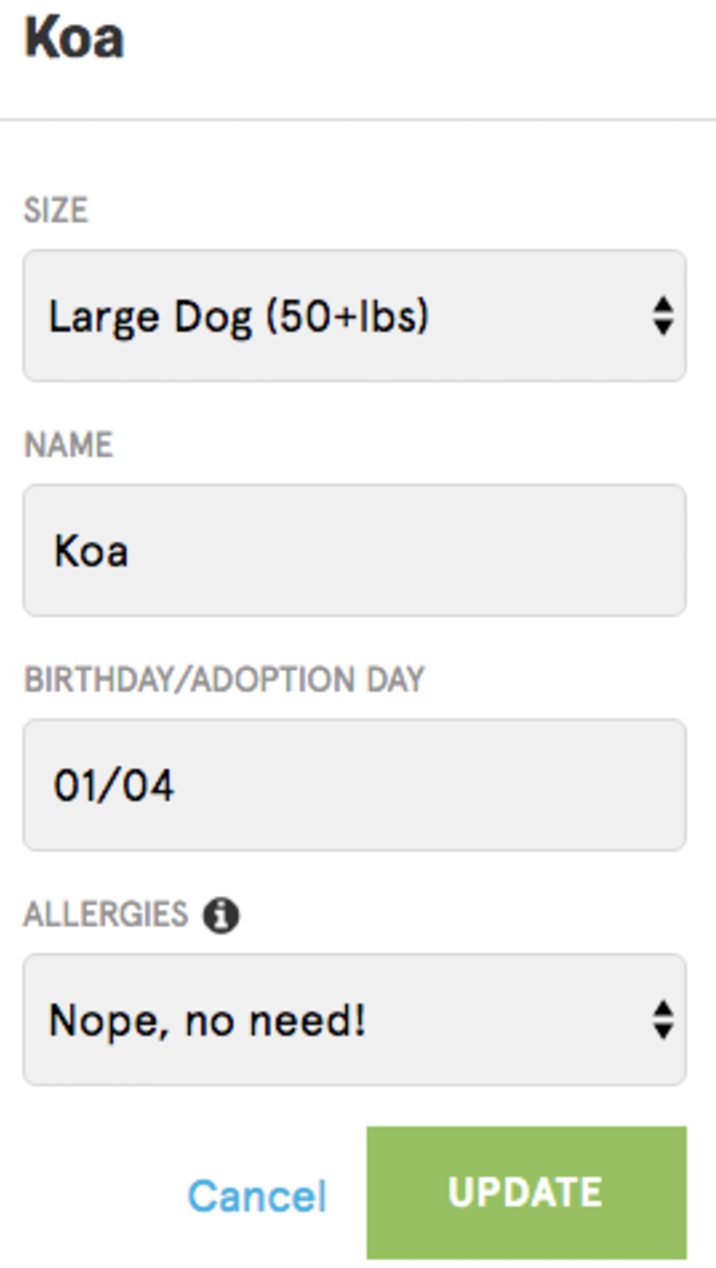 What I like: I like that the toys they provide are toys within a toy. So what I mean by that is once the dogs have torn up the outside of the toy there is a ball inside for them to play with. So not only is it cheap but you are actually are getting 2 toys for the price of one and for only $25/monthly. Tell me right now how much you spent on toys at the store… more than $25 for a decently quality toy, that's for sure.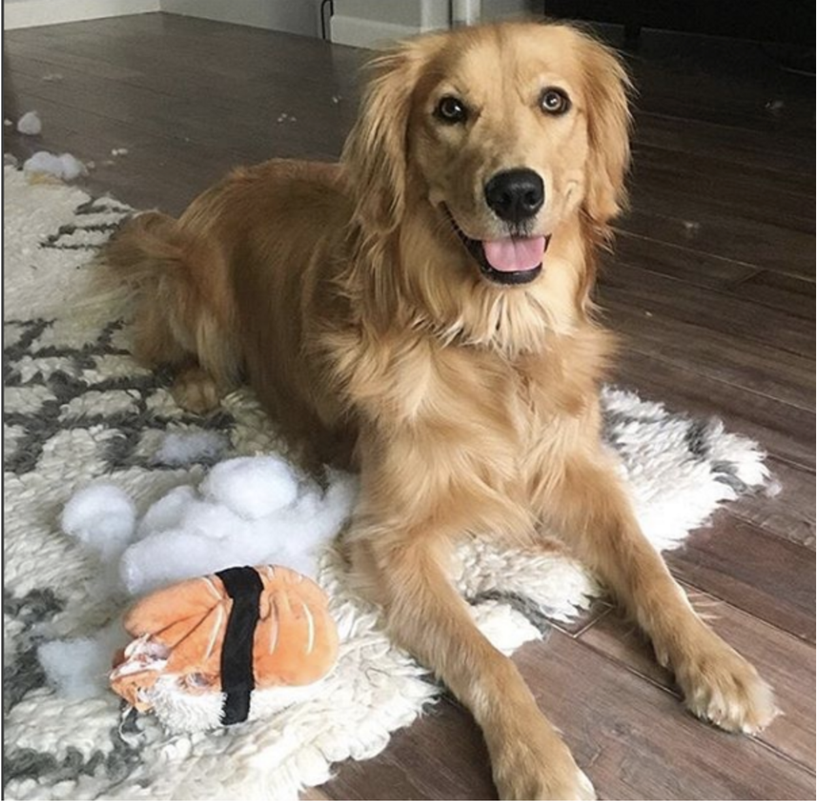 What I dislike: The treats are a little small for my dog, and it's unfair giving her such small goodies, but they came from BarkBox which gives them more credibility because they are not generic.
Please at least think about giving it a try. Since you're already treating yourself with your BootayBag, Netflix, and makeup subscriptions, why not share a BarkBox subscription with your poochie? Always remember that sharing is caring, no matter who it is with!
*This is not sponsored by BarkBox in any way.*
Originally written by Cassandra Vella and Paige Leilani on Unwritten
REAL LIFE. REAL NEWS. REAL VOICES.
Help us tell more of the stories that matter from voices that too often remain unheard.
This post was published on the now-closed HuffPost Contributor platform. Contributors control their own work and posted freely to our site. If you need to flag this entry as abusive,
send us an email
.