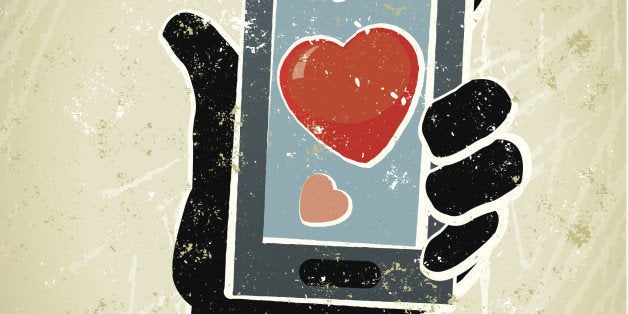 Or picked up, flirted with, whatever you want to call it, but it happened. Right in broad daylight.
The person doing the "picking up" didn't even look around to see if I was there with someone else, they just leaned right into my personal space, and in a very assertive tone asked, "Do you come here often?" Ugh -- could they have maybe chosen a better, less lame phrase? There wasn't even any natural connection made, or conversation between us first. It seemed very abrupt and inorganic.
But I was vulnerable. Desperate. Caught off-guard. I don't know what came over me -- maybe it was loneliness. I mean, my husband was at the office full-time and I was new to being home with my daughter. Maybe it was just the rush of someone new. Whatever it was, I surprised even myself when, upon request, I jotted down my number and passed it along to a stranger.
The communication began immediately. First, through simple text messages, in the usual manner of "getting to know you" questions. Then came the emails. I felt it was coming on a bit strong, but that's how these things happen, I guess. Did I want to meet up? I agreed.
At the start of our encounters I was detached, playing it cool, but as time went on, I found myself emotionally invested. I looked forward to the messages, the emails, the plans. Even though it seemed to happen so fast, I told myself I had found a good, genuine thing. Our kids even played together! I had more pep in my step at home, and even though my husband couldn't fully understand why, he seemed happy with my upbeat mood and enthusiasm for being at home.
But then, right at the peak of my interest, and just as fast as it began, the communication slowed down. I felt like I was being cast to the side, I sensed insincerity, and I got the feeling there was someone else. I felt used. Of course! I mean, if it were so easy to pick me up, how could I think I was the only one?
I could feel the distance, the broken connection, even in the few get-togethers we did have. I sensed judgment. I learned that "secret" gatherings were being made with others -- gatherings in which I was no longer invited. It's cool. We're busy. We don't need to be each other's end-all be-all. But I also didn't need secrets and false relationships. I thought I had found something good, something real! I was mistaken.
Taking the hint, I packed up my diaper bag and bowed out gracefully. We don't need to be getting caught up in clicks we left behind way back in high school.
That'll be the last time I let my guard down at Barnes & Noble during baby story time. No, I don't come here often. If you'll excuse me, I'm off to continue on my quest to find genuine mom friends.
A version of this post originally appeared on Alessandra's blog, PunkWife. If you are getting married or know a bride-to-be, check out her book: "The Bitch's Bridal Bible: The Must-Have, Real- Deal Guide for Brides," available on Amazon and Kindle. You can also find Alessandra on Facebook and Twitter.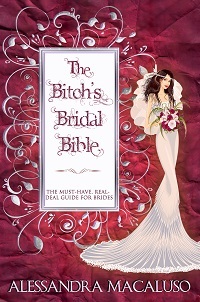 Alessandra is currently working on a cookbook filled with healthy, fresh and easy recipes for babies that the whole family can enjoy (because really, who wants to cook twice?). If you'd like to get on that mailing list, you can do so here: What a Good Eater.