My mom is and has always been an inspiration for me. With Mother's Day almost here, I've been reflecting on how much my mom helped mold me into the woman I am today. Very recently I planned to have a room re-decorated in my home. A bit frustrated with how the renovation was developing, I decided to paint the room myself--After all, DIY is so in right now. I was about to apply the first coat when I recalled a great mom memory. Years ago, when I was a little girl my parents bought a new home. To my mother's disappointment, they couldn't afford to have the interior of the house painted. That did not stop my mom. She got to work and did it herself. As I finished the first coat of paint, I realized that I am a successful entrepreneur because of the life lessons my mom instilled in me.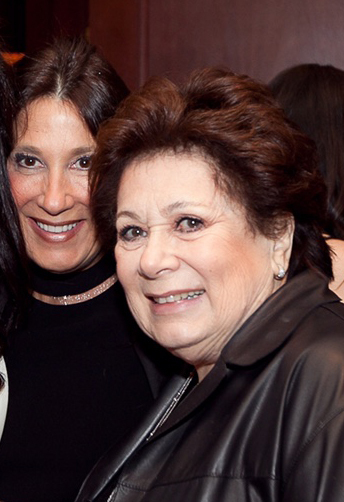 I'm sure my mom thinks I stopped listening to her advice a long time ago. Funny thing is, I never have. Here are my top mom lessons:
"Educate yourself so you can always stand on your own two feet," was the wish my parents had for me. They always made me feel I could do anything I set my mind to, and that proved true.
2. Don't take no for an answer
This is a phrase embedded in my core that I heard my Mom say at least a million times. This motto has carried with me into adulthood, parenthood, and almost every aspect of my life. As an entrepreneur, I've used this expression as the foundation to achieving my goals. And so I have mom to thank.
This sentiment may have just been a motherly antidote to prevent my sisters and I from fighting but it has proven true time and time again in my business. While I do trust my intuition, as a businesswoman, I have to make thoughtful and confident decisions always thinking before I act!
My mother led by example, she is the hardest working person I know. One of the best lessons she taught me was the importance of hard work and work ethics. "Don't give up- if you set your mind to it - you can achieve it"
As a mom, I try to pass the important lessons I learned from my mother onto my two sons. Turns out, the values she taught me are the ones I hang-on to and strive to pass on. Determination, resourcefulness, kindness, and encouragement are all qualities I see in my mother, I learned from my mother, and that I hope to relay as a mother.
Calling all HuffPost superfans!
Sign up for membership to become a founding member and help shape HuffPost's next chapter