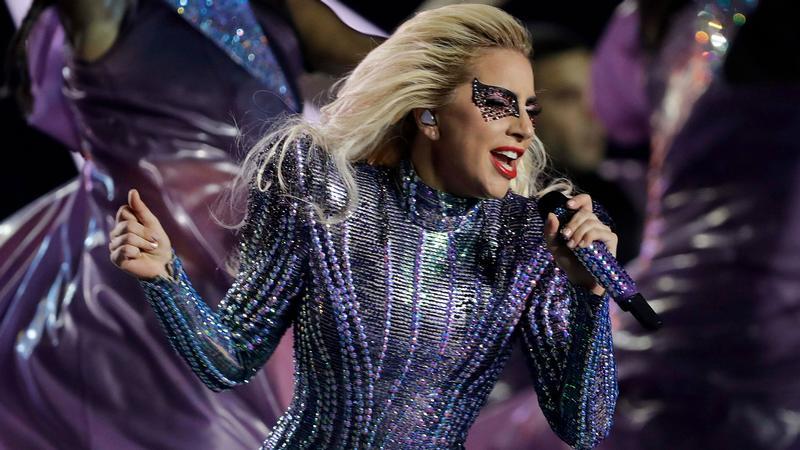 How it's impossible to ignore the indomitable talent of one Stefani Germanotta and all the good that she does. (Oh, and did I mention…I got tickets to see her live!)
In 2009 I was participating as one-half of the on-air team of a popularly broadcasted podcast. This was before podcasts boomed the way that they have, so it was still predominantly uncharted entertainment territory. The podcast was produced in accord with the connective marketing and for the sake of targeting an LGBT-centric network, but within those 30 minutes we had the will to bring up and discuss anything of interest that floated across our line of site.
I couldn't really attest to how much different my 2009-self was from my current iteration. I'd say we still share the very same interests, often times generously stimulated by the calamitous swings up and down in popular culture. I may have been excited more naive in a way back then, and much more prone to please everyone else around me rather than argue a point in my defense. As a producer, I'd say I was still developing a strategy to a degree, but a had great instinct.
With the task of finding content in which to fill those 30-some minutes so that it wasn't just a podcast full of funny quips and wise-ass remarks, but had some shareable content that was engaging to our audience, I was always in search of that "extra something". I had also just started as a contributing columnist for a nationally syndicated online publication; I covered nightlife and that included music and entertainment when I was courted by a PR manager to listen to this…
It was a sample CD (remember those) of an up-and-coming artist pop artist that was generating a lot of buzz and support throughout the gay club circuit. The single currently radiating across radio and dance floors was catchy enough, to say the least, but it was the artist's name that drew on me an involuntary giggle. Just to say the name Lady Gaga raised my endorphin levels. Her PR manager radiated equal parts enthusiasm and said to me: "You have to have Lady Gaga on your show!"
Not readily looking to commit, especially because I didn't have that sort of creative litany with my podcast, I agreed to look over the press material and listen to the sample CD which included only a smattering of lifts from tracks that would eventually dominate on the charts, but the one song that was in its entirety on the CD was "Just Dance", an unparalleled club-banger! Upon hearing the track it didn't necessary immediately inspire relevancy, but it had a quality — it was irreverent!
There was a rebellion that just poured out of it and the hook defined being ignored — you just wanted to dance. I had started researching Lady Gaga, an inherently New York City club artist that was hitting the pavement of the underground club scene and performed live in the diciest venues all across the Lower East Side as often as they would book the curiosity. A student at NYU's Tisch School of the Arts, she was working hard at her craft as a performer, songwriter, etc.
Eventually Stefani Germanotta (Lady Gaga's given name) was scouted by talent at Interscope Records and began to formulate the strategy for conquering popular music. She had surrounded herself with all the right people and crafted a sound, an evolution of dance-pop with a synthesized feel that drew an audience like a month to a flame. Then there was the "image". If there was anything that left any lingering impression of Lady Gaga it was the fashion.
Lady Gaga's "look" entered the room before the artist had a minute to open her mouth to sing, but the minute she relented to the microphone, it all came together perfectly crafted. There was no escaping the excitement that Lady Gaga had begun to generate as she staked her claim across the countries consciousness. It was apparent that everyone wanted a piece of her, and of course, given that I had been invited to share in a portion, I wasted no time!
I presented "Lady Gaga" the pop artist to my producer and let her that there was an opportunity to invite her onto our show for an interview. We would have been one one of the first outlets to get the scoop and since Lady Gaga was eager to court her audience, the synergy was ideal, though my producer did not agree with my pitch, mistakingly anticipating all the road bumps we'd encounter to coordinate the on-air interview. She felt it was hardly worth the effort.
Feeling somewhat disenchanted, I then had to pass along the bad new to Lady Gaga's PR manager. "That's all right," she commented, "maybe next time." Fortunately for Lady Gaga and not so much for me, the "next time" that she landed a prominently position for an interview was on the cover for Rolling Stone. My "next time" has yet to material, and a near-decade later Lady Gaga is one of the biggest stars on the planet!
After annihilating the competition and stealing the thunder at this year's Super Bowl, Lady Gaga announced her plans for a new world tour and tickets immediately went on sale. With my proximity to Lady Gaga may now relegated to the price of a ticket to see her perform live, I am faced with the conundrum of looking back at a moment that could have been, or forward to anticipation of seeing the artist in her natural habitat.
Neither experience diminishing the enthusiasm of what will undoubtedly be one of the most exciting live tours of the season, though the regret — only oh so present — of the interview that might have been; never a distraction of the possibilities still in motion.
Calling all HuffPost superfans!
Sign up for membership to become a founding member and help shape HuffPost's next chapter
This post was published on the now-closed HuffPost Contributor platform. Contributors control their own work and posted freely to our site. If you need to flag this entry as abusive,
send us an email
.