If I had things my way, I'd spend all of my time with Rosie Lou, my 120-pound Leonberger. At the office, she'd sit at the desk next to mine and, and we might share an ice cream cone after work. Sadly, big old Lou isn't allowed to ride New York City transit, nor can she walk into an ice cream shop. In effort to safely bring RL with me everywhere, I printed her darling mug onto a T-shirt. It might be the next best thing to having her with me during every moment.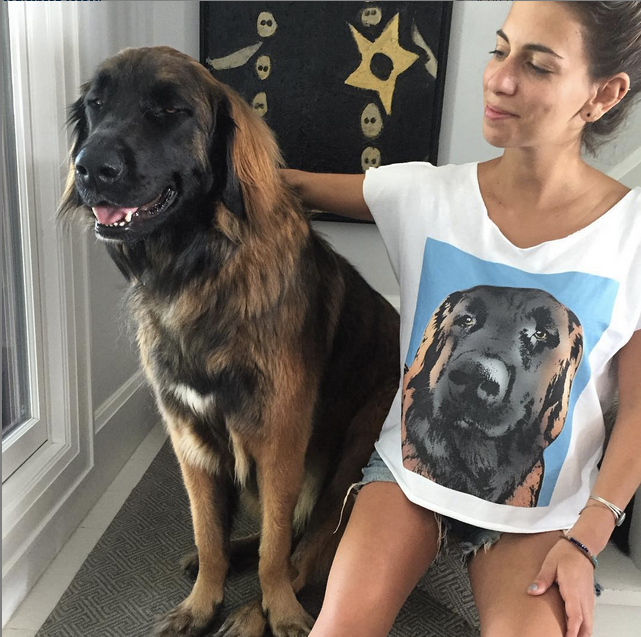 Rosie's Warhol-esque print was pretty simple to get. I selected one of my favorite photographs and uploaded it to Pop Your Pup, a company that will print your pet's face onto the apparel of your choosing. Pop Your Pup ensures your selected design is ideal for printing and, after you decide on a background color, the shirt is yours to wear or gift within a week or so. The T-shirt I chose, the Terry Raw Edge Short Sleeve, cost a total of $39.99, but prices vary depending on the style you order.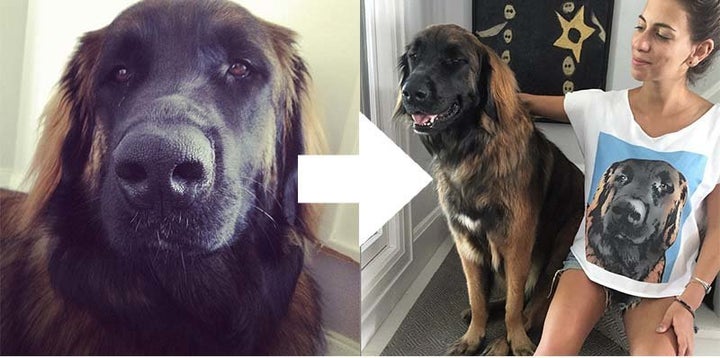 I'm nearly positive Lou was pleased with the results. While, in my opinion, the beauty of this tee can be attributed to the beauty of her snout, your pet might look just as nice on a piece of apparel.
This lady, for example, seems to appreciate the humor in it all.
This pooch was really touched by the effort her human put in.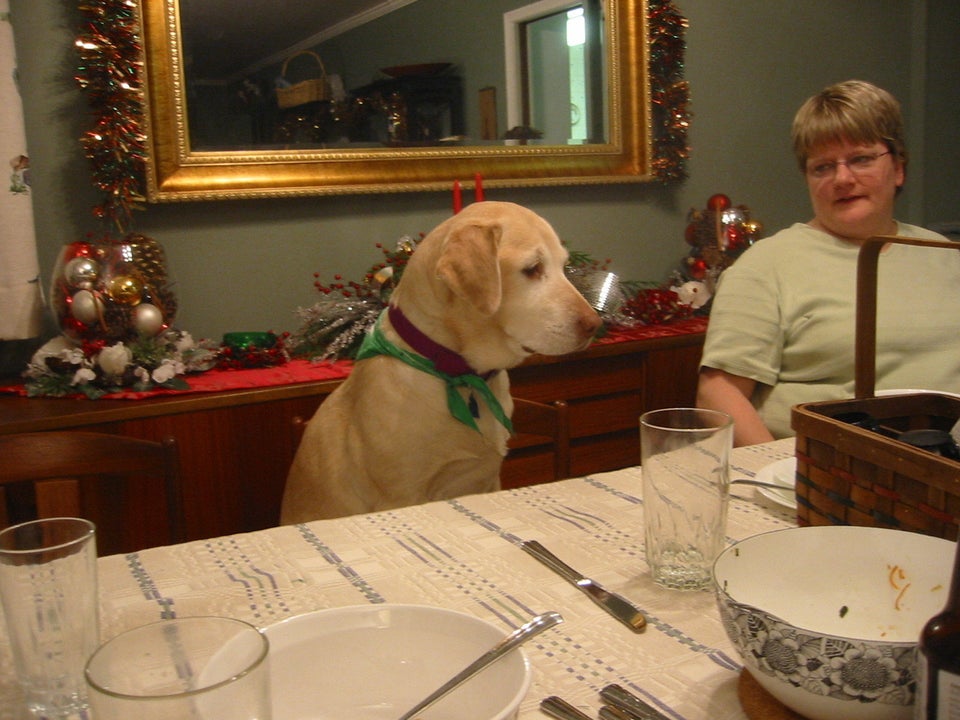 Pets At The Dinner Table
Related