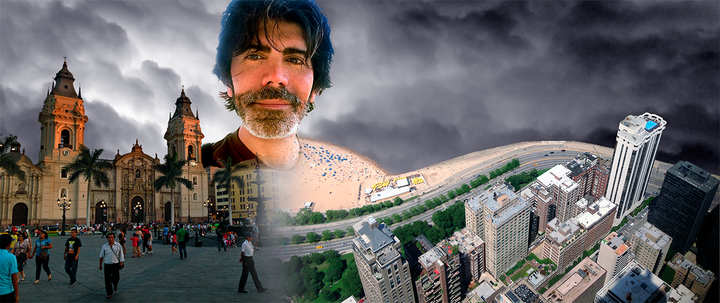 I became an American citizen exactly a decade ago. I had been a permanent resident since I moved to the U.S. 14 years prior, but the political climate in 2007 felt quite anti-immigrant (what else is new?) and I decided that it was time to get naturalized.
"I've been here for a while," I thought. Let's allow my roots to find secure land.
The perks? First, to be able to travel abroad to many more countries by using the power of the dark blue passport, but most importantly, to be able to vote, a precious right I embraced right away and have exercised ever since. Why do people complain so much about the government, but during election times they remain still and ignore it?
Those are still mysteries that Miss Cleo (RIP) or Walter Mercado have not been able to explain yet.
Getting naturalized gave me immediately a sense of security despite having always felt I was not at peril. Getting a parking ticket had been my only crime. "I've always been a model citizen," I thought. "I have stable job, a house, a car, a healthy life, pay all my taxes and bills on time, have a perfect credit score, contribute to social causes and serve the community in different aspects."
Still, something was missing. 
I didn't become an 'American' to be melting in a pot.
What is happening that I do not feel it? Oh Lordy, oh Señor, help me here.
We are talking about the very essence of what home is. I consider my living place a reflection of who I am and what I like: my artwork; my masks hanging on the wall; the colors and textures; the food I cook; the smell of strong coffee and sautéed garlic; the music I listen to; my bolero singing and my salsa dancing. But every time I leave my building and venture out to go to work, or grocery shopping to name a mundane activity, I am walking in somehow foreign territory. Beautiful streets, but still distant.
What I finally came to understand is that I had not given up my previous identity, or tried to awkwardly mix it with the one I had been developing since 1994. I can't make a Peruvian lomo saltado with potato chips instead of papas fritas, or attend an informal gathering arriving right on time and leaving one hour later to go to another party. I need to arrive late and stay late; there is no shame in it. So I have only two options: I either do it my way and enjoy it by really talking to people avoiding small chit chat, or, stay at home watching Netflix with my cat.
I learned there is no compromise if you want the world to embrace you being different. I can't turn into someone who I am not, unless I sacrifice my identity. I don't want to become the "other" to feel I belong or to allow others to accept me. Otherwise I would become some abomination like Green Jell-O and canned pears, a side dish I ate years ago at a Thanksgiving dinner.
And this is not a selfish behavior: When I go to work I follow the rules (well, to some extent. I can't tell you that you look great if you actually don't, but I keep soundless) and respect procedures. I got used to having lunch by myself in front of my computer without feeling like a loser and to say pretending that I care, "How are you? Great!" and keep walking with a quiet smile.
But when we are talking about my personal life I want to be true to myself. I can't celebrate St. Patrick's Day without asking why people get drunk not knowing who St. Patrick is, or eat lasagna with ricotta cheese and say that it's authentic Italian. Or even celebrate Cinco de Mayo because it is the "Mexican Independence Day."
I didn't become an "American" to be melting in a pot. I took this oath to continue being a productive citizen, and contribute with my similarities and differences to strengthen this great nation.
And if that means to stay home watching Netflix with "Gringo," my American cat instead of mingling at a party repeating, "How are you? Great, thanks! Let's do lunch!" while carrying a styrofoam plate with cheddar cheese and crackers in one hand, and wine in a plastic cup in the other, so be it.
REAL LIFE. REAL NEWS. REAL VOICES.
Help us tell more of the stories that matter from voices that too often remain unheard.
BEFORE YOU GO