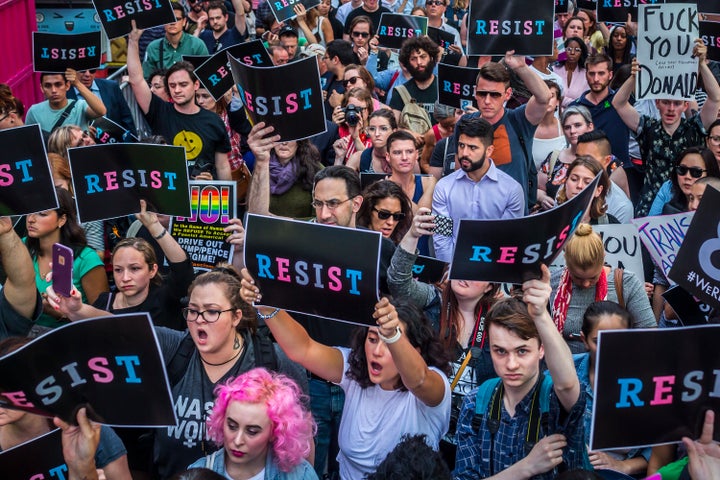 Growing up gay and undocumented, I've been hiding in closets and shadows for most of my life. As a young teen, I lived in constant fear that someone would hear the inflection or accent in my voice and verbally or physically assault me because I was different. And I knew that if I called the police to help me, they might discover my immigration status and deport me from the only country I've ever called home.
No 14-year-old kid should live with these crippling fears, yet that is the reality facing thousands of high schoolers across the country. For undocumented students, every deportation they see on the news is a daily reminder of their precarious legal situation. Every act of violence against an LGBTQ friend or neighbor reminds them that their safety is constantly at risk just for expressing who they are and how they love. And since last November, the stakes for people of color, immigrants and LGBTQ Americans have never been higher.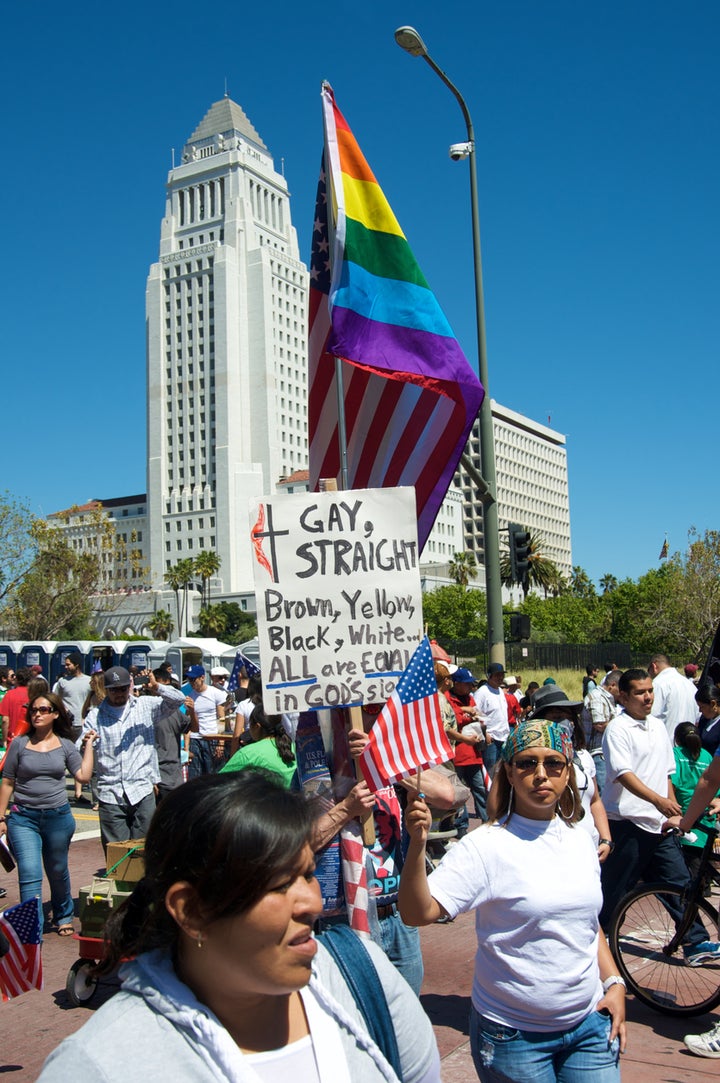 Virginia's gubernatorial race makes it clear that these threats aren't just coming from the White House, but are right here in the Commonwealth. Following in the footsteps of Donald Trump, Ed Gillespie is running a xenophobic and homophobic campaign that makes it clear how much we have to fear from a Gillespie administration.
Throughout his campaign, he has aired hateful, fear-mongering ads that criminalize people of color and make erroneous links between immigrants and MS-13 gang violence. He has also consistently opposed LGBTQ rights, from opposing marriage equality to supporting anti-trans legislation. John Adams, who is running for attorney general, is just as dangerous. During his campaign, he has spread lies that all undocumented students are getting in-state tuition benefits in Virginia or that the Supreme Court decision granting marriage equality is "totally made up."
No matter what Gillespie says, hate is not a Virginia value. His opponent, Dr. Ralph Northam, is the only candidate for governor who has Virginia's true values at heart ― values like opportunity and justice for all. Instead of working to divide us by our differences, Northam has fought his entire life to make Virginia a more supportive, welcoming place for all people, no matter their color, race, sexual orientation or immigration status. Now more than ever, we need a leader for our state who will be steadfast defense against the discriminatory policies emanating from the Oval Office, as well as a fearless advocate for LGBTQ and immigrants' rights. Ralph Northam is that leader.
October 11 marked National Coming Out Day, an annual reminder of the journeys many of us have taken to come out as LGBTQ and the work that still needs to be done to achieve equality for the LGBTQ community. In past years, I've celebrated with friends and family, but this year was different. Instead, I found every opportunity I could to talk to Virginians about the importance of voting in this election. I texted all my friends to confirm they had updated their voter registration information and talked through plans for voting on election day to get people out to the polls. Most importantly, I reminded people why it was important to vote for Ralph Northam, along with Justin Fairfax (candidate for lieutenant governor) and Mark Herring (candidate for attorney general).
What did I tell them? No matter your politics, we can all agree on one thing: no one should ever have to live in fear.
Rodrigo Velasquez is a formerly undocumented immigrant, an activist and a communications fellow for the Center for Community Change Action.
Calling all HuffPost superfans!
Sign up for membership to become a founding member and help shape HuffPost's next chapter
BEFORE YOU GO