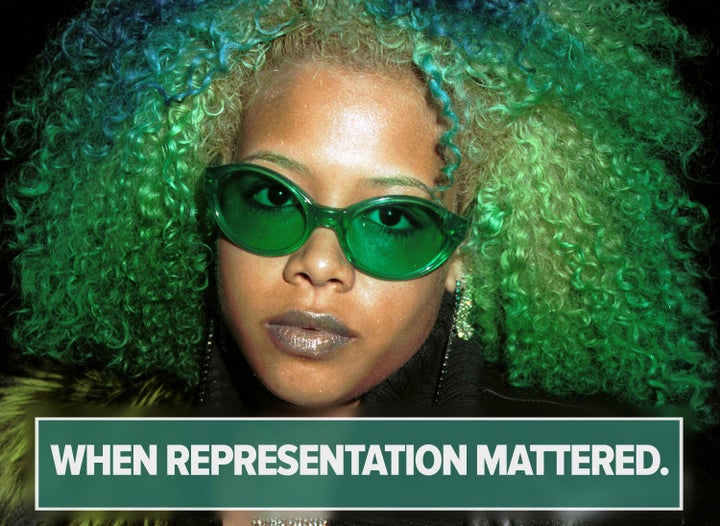 The opening theme song from the Nickelodeon show "Cousin Skeeter" still ignites a warm feeling for me whenever I stumble across it on YouTube. The show is a classic, a quintessential staple of the black '90s pop culture I grew up with, right up there with "Kenan and Kel," "Moesha," "The Parkers" and "The Fresh Prince of Bel Air." In them, I found something more than just one-liners and canned laughter ― these shows were essential in forming my black identity.
Growing up as a Dutch-born Surinamese girl living in a small town in the Southern parts of the Netherlands, I was delighted on those few occasions when I spotted a brown or black face in the crowd. Whether it was in the park, the movie theater or the swimming pool, I always felt a sudden relief knowing that I wasn't the only person of color navigating predominantly white places. But I needed more. I vigorously consumed the prescribed blackness from American media, because I saw a modicum of my own reality reflected on my television screen.
Being black in Europe, you look for images to cling to. You search for a reflection in your surroundings. Or, in my case, you turn to the media. Black American pop culture gave me a mirror which I longed for. In black American movies, TV shows, and music, I finally saw people who looked like me, even though they didn't necessarily portray my own experiences ― Ashley Banks, Moesha, Destiny's Child and countless others existed in worlds that were multi-cultural or predominantly black.
The trickle-down effect of black American culture in Europe ensured that black immigrant children, like myself, tried to emulate the effortless coolness that black Americans seemed to have in abundance. Just by watching popular shows like "The Fresh Prince of Bel-Air," or trying to imitate the Atlanta crunk dance moves of Ciara and Missy Elliot in the video for "1,2, Step" we could feign cultural relevance and forge our own identities in the white bastion of Europe. Black pop culture gave us a shield of confidence, while navigating white places, to combat ridiculous questions or remarks that were rooted in fear and misperception of our blackness.
There were almost no examples of the Dutch black experience on my television screen, few examples that showed black people as multidimensional individuals rather than as a monolithic group. You were invisible on and off the screen. The few black people who did manage to crack through didn't resonate with me. There was the older Surinamese aunt in "Sesame Street," the diligent news presenter, a black VJ on a popular music channel, and two mixed girls once popped up in our longest running trite daytime soap. They just didn't represent me.
So it was comforting to consume black American pop culture. The rotation of black American shows and music videos gave me glimpses of black life that I otherwise wouldn't have seen.The exploration of race and identity in pop culture is so necessary when you're coming of age as a young black person in a white environment. It was a relief to see black identity weaved into sitcom storylines and hip-hop songs. Despite never truly being in the same situations, or even existing in a culturally black environment, it still showed that my experiences mattered.
So it was through black American culture that I stopped trying to avoid my blackness and could fully embrace my identity. The first time I truly saw and felt myself reflected was in the music of Kelis. Before I discovered the original carefree black girl, I saw a bit of myself reflected in the members of the girl bands of the nineties, Scary Spice and All Saints' Shaznay Lewis. But it was Kelis who unlocked something in the shy, anxiety ridden girl who tried to break her mold. Her chameleonic qualities and unapologetic-ness as a black woman was inspiring. I longed to embody the same freedom I first saw her in the classic video for "Caught Out There," the breakout song on her debut album "Kaleidoscope."
Kelis seemed to portray her true authentic self to the public. She was bold, original, creative and unapologetically black which added to her coolness. Authenticity can be an illusion when it comes to artists, but she has been able, to this day, to convey an unapologetic image that I was eager to create for myself. Kelis showed me that there's space to experiment, be flawed, or troubled and complicated. She broke the boundaries for what was acceptable and she showed that you can be whoever you want to be. Kelis allowed me the forge my own identity and no longer was I stuck in the void of the preconceived notions how I should behave as a black girl in a white environment.
Blackness encompasses a rich variety of shades, experiences and cultures. The black experience isn't just the American black experience. But, through the consumption of Black American culture, I was able to figure out what being black in Europe meant to me. I shrugged off the inevitable tendency to conform, and started actively working towards my own freedom.
This essay is part of the HuffPost Voices series "When Representation Mattered." The series highlights stories from people of all racial backgrounds, religions, abilities, ages, sexual and gender identities on what representation means to them. To submit your story (in written or vlog form) for consideration, email representationmatters@huffingtonpost.com.
Past blogs in the series:
Before You Go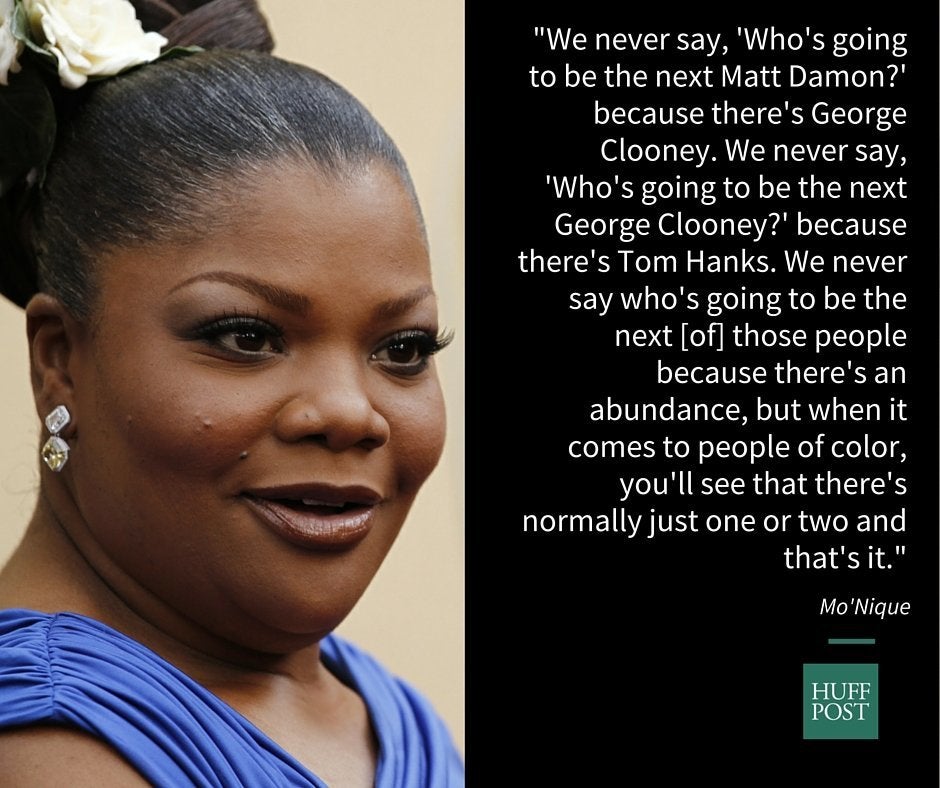 18 Times Black Actors Nailed Why We Need Representation In Film
Popular in the Community