Sounds lame, I know, especially if it is taken out of context. I did contemplate about whether or not to write about it - as if it was a bad thing - since there are so many of my friends out there who would state the exact opposite. But then I realized how few of my conversations actually move in that direction.
One could say that my current enthusiasm is due to the fact that I recently joined the company I work for. I could see the point in this, and hence the idea of being in a position to shout out loud how pleased I am with it seems about right.
I needed to share the importance of finally no longer just doing what I am good at, but also what I love doing. This in itself should encourage everyone to seek jobs that give that dual fulfillment. Of course, I wish to do more, and of course, I wish to achieve even greater success in my job, but the place I am at right now is the place I no longer call a workplace, but a playground, where the kids are actually likeminded adults with a similar agenda to mine. Do not take this in a wrong way; it took me nearly 20 years to actually be able to say this.
I dug deeper in my memory box to find a connection - a pattern which I might have overlooked on my importance list to see why it took so long to get my dream job, and as I was revisiting past challenges and workplaces, I soon realized one of the key things I forgot to pay attention to. It is the fact that I always concentrated on me wanting a job and bringing my A game to what I was good at, but completely disregarded the organization I worked for!
I always believed it was enough that employers gave me a chance and I would not be dependent on the company culture or how much they wanted me or not. Have I only carried out tasks I loved doing? Of course not. Have I thought it was important to actually love everything I have done? Of course not. As a matter of fact, I always felt it was nearly impossible to even consider the idea of a dream job, since it did not involve sea-side traveling and exotic locations with paid services like the ones the mass would consider a dream.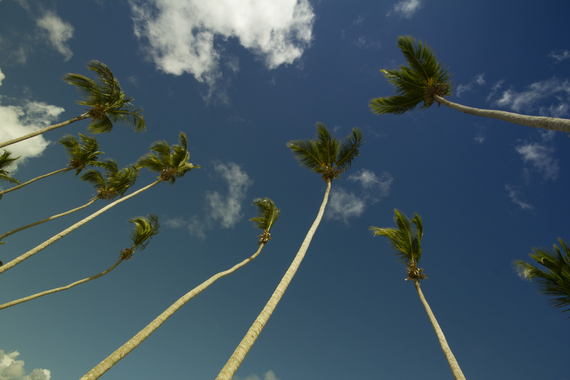 But can we bring ourselves to our exotic little island and plant our own palm trees and slurp coconut drink? Can we or should we create a metaphoric journey as such at all? Should we stick to an agenda and never give up until the workplace does begin to feel like a paradise? What is the role of success in assessing it? None of these questions sound foreign to me, but I never took the time to contemplate them. I never really believed one could be so empowered to begin decision-making about the job. I always thought it was all right to accept that jobs choose you, and not the other way around.
I thought I should be the one to adapt, to be accepted, and to follow the employer's paths, regardless of my own path, and that it would sound ridiculous to others if they find out about my deeply coveted dream job.
So, what is this piece is really about? My recipe is not to look for a job, but to give your hundred percent at anything you do until it finds you. Brave and the chances are low, right. But dreams shall not be broken by probability calculations; they shall be fostered by imagination.
After a really lengthy interviewing process at my new place, I asked one of the directors if I should add anything else to my interview performance, and he said: just be yourself, like it was the easiest thing to do. But you know what? Once you really do it, there is no way to do it otherwise. So this is for you out there to just do it and be yourself and dare to be occupied with what you love doing and not just with what you are good at, and the rest will follow.
If you wondered where this dream came true, all I can say is that it happened at one of the best marketing organizations on the planet with talented and passionate people, and who take the idea seriously to gain the real taste of life and prove how much better it is to live and work on the Coke side of life.
Popular in the Community