Starbucks re-introduced its beloved holiday cup this week, just like every November, to much drama. There's always a lot of anticipation for it, mostly because for many it heralds in the holiday season. Every year the cup is just as festive as the year prior. It's great fun if you are a Starbucks fan.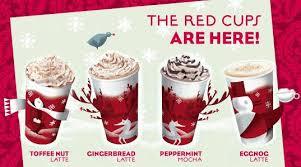 But not this year. This year the cups are just plain red.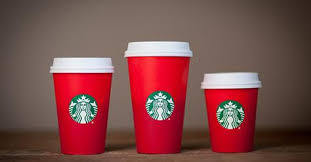 Was it an anti-Christian move as some have speculated?
Was it a take on minimalism?
Was it a print production error and the company simply didn't want to dispose of the cups?
Starbucks has long taken on social issues. This is one of the only companies, brands and CEOs to take a stand on topics like same sex marriage, gun control and tax reform. And it's taken a hit each time. But it's also gotten a lot of fans in the process.
This is the same company that not too long ago got slammed for trying to put race relations out on the table, well actually out on the cup, with #RaceTogether.
They are clearly not afraid to take on an issue.
The blank red cup could be a statement about political correctness. There has been a lot of banter going on in the news and pop culture about an over-exaggerated emphasis on being politically correct. So much so that many say in some cases we are stripping away our culture.
Perhaps like stripping away our collective holiday festivities?
By stripping away the decorative design that once declared open season on the holidays, the company could be putting a stake in the ground about being too politically correct?
No matter what, it is a not-so-subtle statement about the brand's role in the holidays and in our popular culture, given all the discussion that this move has created. That alone is a score, and another nod to the brand's active role in our pop culture. Quite impressive, regardless of any theory.
Calling all HuffPost superfans!
Sign up for membership to become a founding member and help shape HuffPost's next chapter