This is a part of the big interview with Petr Aven, a Russian statesman, businessman and collector, taken by a journalist Ladimira Artemova. Full interview can be read online at ART-AND-HOUSES in Russian. To me, Lena Hades, this interview seemed especially interesting and informative, as the phenomenon of Russian capitalism is widely represented in my art. Therefore, I publish a part of this extraordinary interesting interview in the Huffington Post.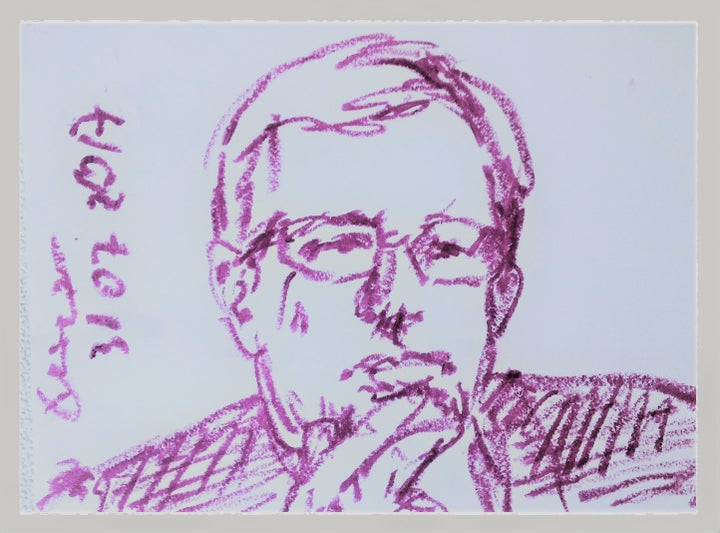 Petr Aven is one of the Top 25 Russian Forbes 2017, his fortune is worth $ 4.6 billion, and his collection of Russian avant-garde art is one of the most famous in the world.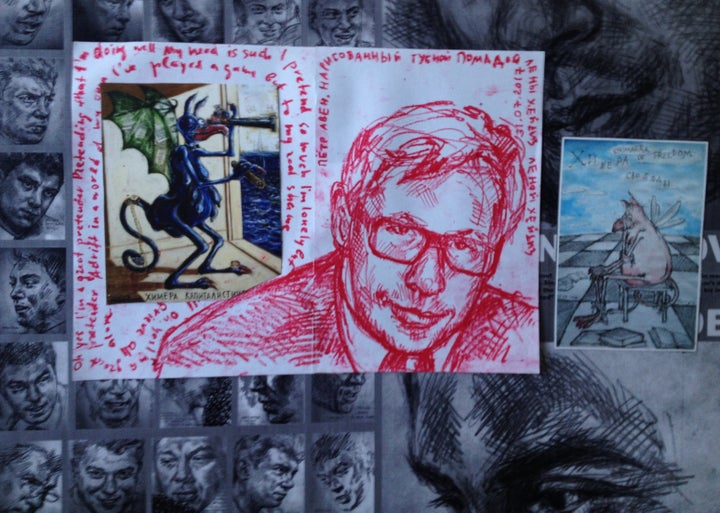 Q: Are you interested in modern art? Do you have any contemporary art works? Whose works are the most significant and understandable for you?
A: I'm certainly interested in contemporary art, and I do not rule out that I will start collecting it, but not Russian. I have a lot of modern Russian art. So Volodya says that for a million dollars you can collect a brilliant collection, and I have spent significantly more than a million dollars on Russian contemporary art. I have a house that is full of modern Russian art, with Dubosarsky and Vinogradov, Koshlyakov and Osmolovsky, Kulik and Faybisovich, Gutov and Zvezdochetov, Grisha Bruskin and Kosolapov, Sokov, and Bratkov. I have collected all the major names. But it turned out that they did not become great. I bought the works 15 years ago, hoping that they would eventually become a part of international art, but this did not happen. I like modern art, I follow it carefully, but for the past 15-20 years for some reason, German and American artists of the same age and younger, have become significant, and none of these Russians have. You can, of course, blame me for this, but, you see, this is ridiculous.
Q: What about Kabakov and Bulatov? After all they are world-class Russian stars.
A. Kabakov only. Nobody else except him. Only he was able to overcome the Soviet reality. I personally really like Bulatov. He is a very gifted artist for me, just like Grisha Bruskin, my friend, a wonderful artist. But for different reasons I do not want to talk about this now, they did not become internationally recognizable. And they will not. And for me it is not very interesting to stay within the national project limits, because even in the banking business we are trying to become an international group. I am probably going to collect some modern art, but not Russian.
Q. But you haven't started this collection yet, have you?
A: Not yet, as it is time-consuming, it needs immersion. I like Richter of our living contemporaries a lot; I believe that he is an extraordinary brilliant artist. I really like Hockney, I like many other living artists, I like... It is a new story, and maybe I will start it. But I need a new house for it! The works need their place; I do not like it when it's all over the shop.
Q: It is quite unexpected that you have a significant collection of modern Russian art. Yes, many artists told me that you bought their works, but it seemed that they were single and spontaneous purchases. Don't you plan to catalog this collection?
A: No, I don't. Do not think that I'm boasting, but I catalog something only when I'm sure that I am making a contribution to the world art culture. That's why, all my catalogs are bilingual: Russian and English. I've published three large volumes on Soviet porcelain - the most complete publication in this field. They were aimed at Western audience, because it is a complete revelation for them. Just like the catalog of paintings, also in English. Now a Mikhail Vrubel majolica catalog in English is being created – he is a brilliant Russian artist, who is not known properly on international level. But, unfortunately, a catalog of Dubosarsky and Vinogradov, Koshlyakov and Gutov and so on is not interesting to anyone who speaks English. This is the main trouble.
Q: What advice would you give to a newcomer collector?
A: First of all, you need to understand what you like, what has any potential in it, and then start buying. In fact, it has very little to do with money. It's more about liking and congeniality. I spent the whole yesterday evening watching Maxim's graphics collection. He has a chamber, but stunning collection of the silver age drawings, it's very intimate to him. It is not very expensive, he has never had tons of money, but it is wonderful. You need to be prepared to collect systematically, to understand well what you plan to collect, and most importantly - you need to love the items. You can't collect through the curator; you have to do everything on your own. If you hire a curator to make a collection, then it's completely meaningless. I do not know why anybody does this. A proper collection can be collected only if you have a craving for it. If I was just starting to collect now, I'd found a niche and collected something without any special money.
Q: But you say that the antique market is literally bare, how can you assemble the collection?
A: Only the first-class things are taken, but, again, you can start a niche collection, there is nothing shameful about it. For niche collection Russian artists, especially young ones, are quite suitable. After all, look, those artists I've listed - they are my generation. I know many of them in person, and I understand their art. And the youth have their generation, and one of them can likely become great. So it is quite possible for newcomer collectors to collect young Russian artists. Well, in general, thousands of things can be collected, because collecting is such an interesting life!
Popular in the Community