It took French artist Tania Mouraud more than 30 years to come back in New York with a solo project, her first being an installation at PS1 in 1977.
The artist returns to us with a long awaited mini-retrospective at Cueto Project that articulates itself as a site-specific installation. With only five strong and emblematic pieces -- completed within the past ten years -- shown in three different rooms, she manages to create an extremely contrasted sounding and pictorial environment, quite disturbing and unpleasant at first.
In the first room, one video and two wall installations surround you and inform you how much her work addresses sight, mind and the body. On the right, a black and white wall painting with a phrase I haven't seen a butterfly here (2011) gives the exhibition its title. The phrase is extracted from a poem written by Pavel Friedman while incarcerated at Theresienstadt before being deported to Auschwitz where he died. This imposing piece, barely readable because the letters are stretched and thin, embraces the walls and dialogues with Black Continent (Identifiedexperience) (2011) an abstract phrase of black wood relief on an opposite wall with a small screen that emits a faint scream and a blurry video shot in the Negev desert -- an important territory in Israel's history.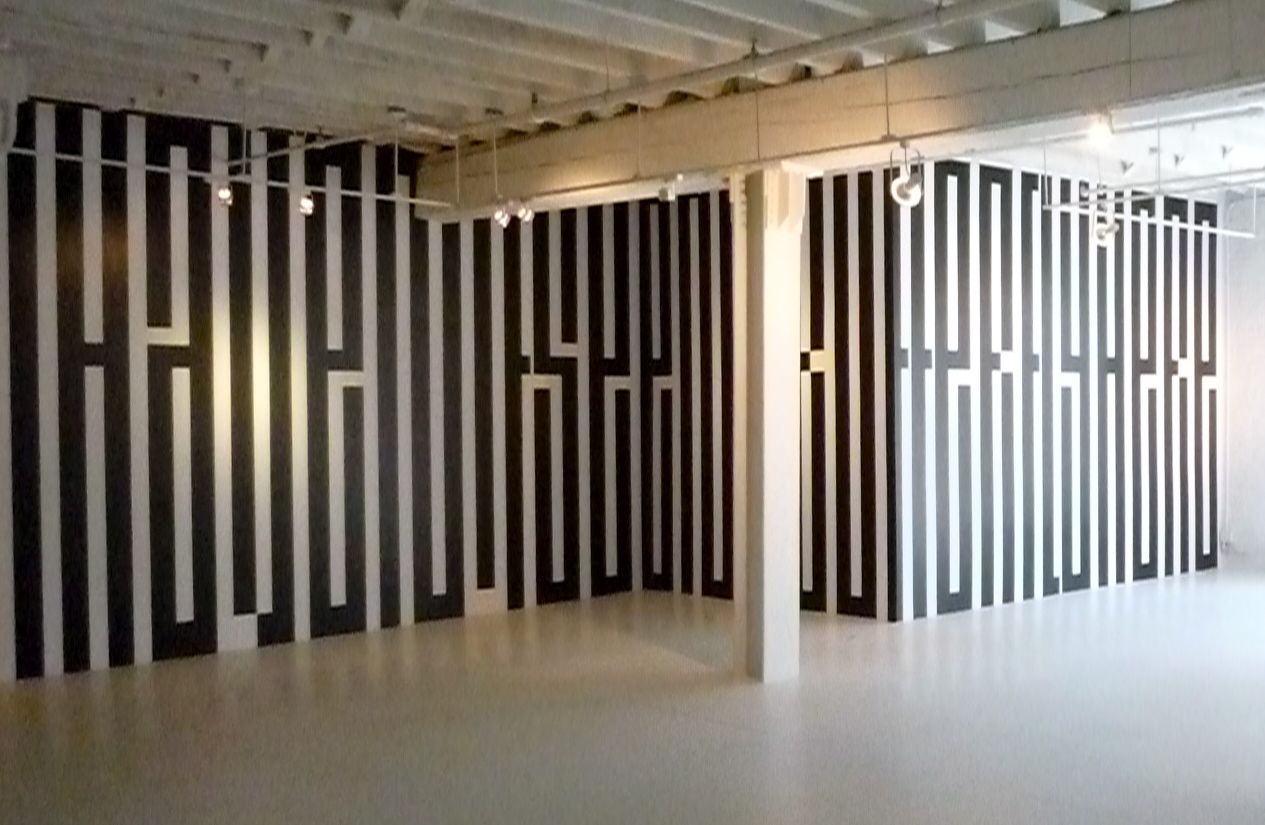 Tania Mouraud - I HAVEN'T SEEN A BUTTERFLY HERE - 2011 - Wall painting site-specific - Courtesy of Cueto Project, New York
In the cavernous second room, there is only one video, entitled Sightseeing (2002). Here, clarinets lament while one witnesses a landscape from inside a moving car or perhaps a train? It is unclear and this is deliberate from an artist who likes to play with the memory of images. Toward the end, the meditation is disrupted and the viewer challenged. The gate of the Struthof concentration camp in France brings us back to history and leaves us distressed.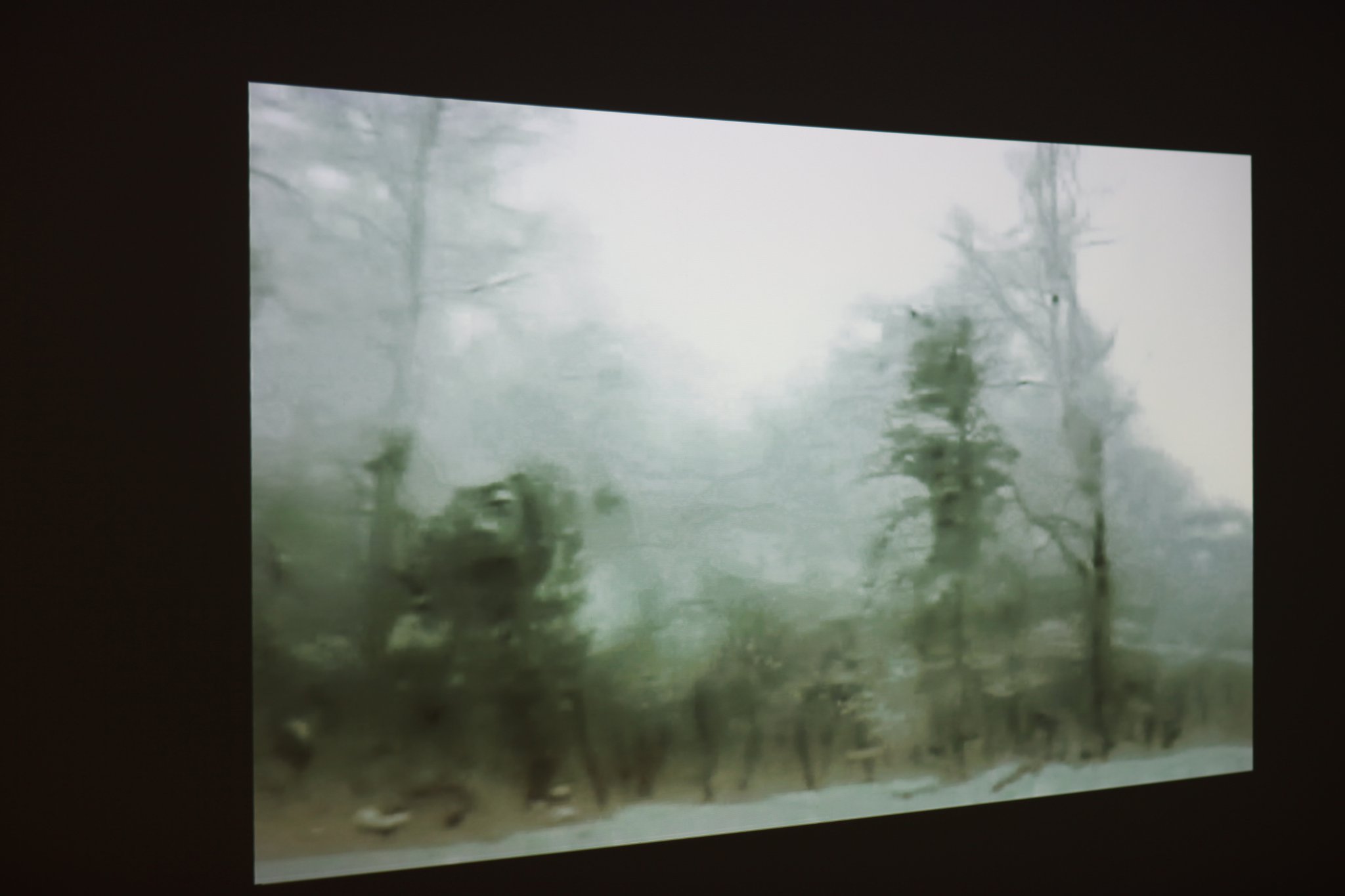 Tania Mouraud - Sightseeing - 2002 - Video, 7 min - Courtesy of Cueto Project, New York
In the last room, the wall size projection of the video Face to Face (2009) put us in presence of a moving train and crane in a desolate landscape made of scrap metal. The video, shot in a metal scrap yard, allude not only to the destruction of the environment but also like Sightseeing to histories of genocide.
The experiential progression through the three spaces is intense, chaotic and dramatic. The words, the journey, the gate, the train: even though you do not know Pavel Friedman, you feel he is in the room. Horror is here too. Mouraud is making this atmospheric journey through history and memory for the viewer -- who also becomes the witness -- deeply moving. She subtly invites us to sharpen our awareness of our present and perhaps actually find a butterfly here.
Tania Mouraud
I HAVEN'T SEEN A BUTTERFLY HERE
On view until June 25th, 2011
at
Cueto Project
551 West 21st Street
New York NY 10001
T : + 1 212 229 2221
E : contact@cuetoproject.com
www.cuetoproject.com
Gallery Hours : Tues - Sat, 11 am-6 pm
Calling all HuffPost superfans!
Sign up for membership to become a founding member and help shape HuffPost's next chapter