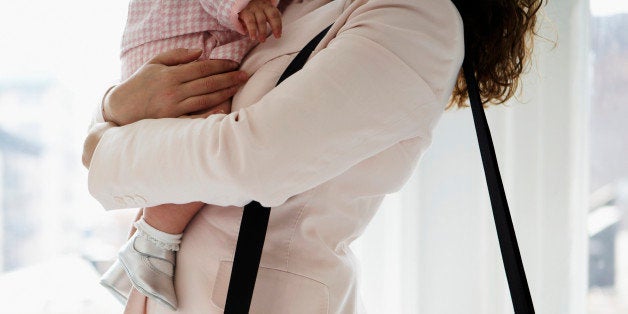 Before I had kids, I was busy. As a marketing professional at a Manhattan publishing company, I worked long hours, including many weekends.
I thought I knew what it was like to be a parent. After all, I starting babysitting at age 13 and saw my sister raise her two kids. I knew it was hard work, but fulfilling. I thought working moms could Have It All, and said one day I'd be one of those CEO moms who balanced a career and children.
In hindsight, I didn't really know what it was like to be a parent, and I judged... until I became one.
One time at work, management assigned me and a coworker to set up a breakfast meeting and do a PowerPoint presentation for the staff. It required us to arrive an hour earlier to prep the room and practice the presentation. On the day of the meeting, I arrived early, but Jen, my coworker, was not there. I started doing the prep myself while seething that she was late.
As the meeting time neared, I called her. Jen apologized, saying had trouble getting her kids to school but she was on the train on her way in. I said OK, but was upset that because of her kids I was stuck doing all the work.
In hindsight, Jen probably had a much worse day than me. Not only did she have to wake up early and deal with the kids, but she was late for her own meeting and likely worried how management would perceive her. I lived in the city so I didn't have a commute like this mom did, but now that I live in the suburbs, I know the time commitment required to commute and how easy it is to miss a train.
I judged, because I thought I understood. But I didn't.
The single people in the office would complain how certain working moms left at 5 p.m. every day while we were stuck in the office until 8 p.m. "It's not fair!" we would say. What we didn't understand was that daycare closed at 6 p.m., and if parents were late they would get charged late fees. Or that these working moms went home and had to start a second shift of taking care of the kids while later powering up the computer to finish work at night. All this... while we single people were out having dinner and drinks.
"She should just get a babysitter so she can stay later at work," someone would say, not realizing that maybe this working mom actually wanted to see her children before they went to bed at 7 p.m. Or that it cost money to hire child care and disposable income wasn't as easy to come by once the kids came along.
As a single person, I was busy, but it was all for myself -- my career, my hobbies, my friends. I didn't understand what busy was until I became a parent. And when I did, my needs were pushed aside because keeping my child happy, healthy and cared for was the new priority. Waking up early wasn't 7 a.m. anymore. It was waking up at 2 a.m. and 5 a.m. to feed the baby and then getting ready for work in 20 minutes (and not noticing until I got to work that I forgot to put on makeup). I had a nanny, but due to long work hours I only saw my baby for a total of an hour a day. This was not the type of parent I had imagined I'd be.
The stress of trying to balance work with a child was taking a toll on me mentally and physically. I couldn't Have It All without someone losing out. I looked at our finances to see if we could make it should I decide to work part-time. We'd have to cut back, and things would be tight. The uncertainty was scary, but my heart and mind said this was the right path.
I made the leap and started a second career freelance writing and editing so that I'd have the flexibility to work from home. It was a struggle to get started, but eventually I gained experience. In the meantime, we clipped coupons, bought things only on sale, and cut cable service. We did what it took to make things work. I know that I'm lucky, as not everyone has the option to do what I did, so I don't take things for granted.
I finally did become a CEO mom, but on my own terms.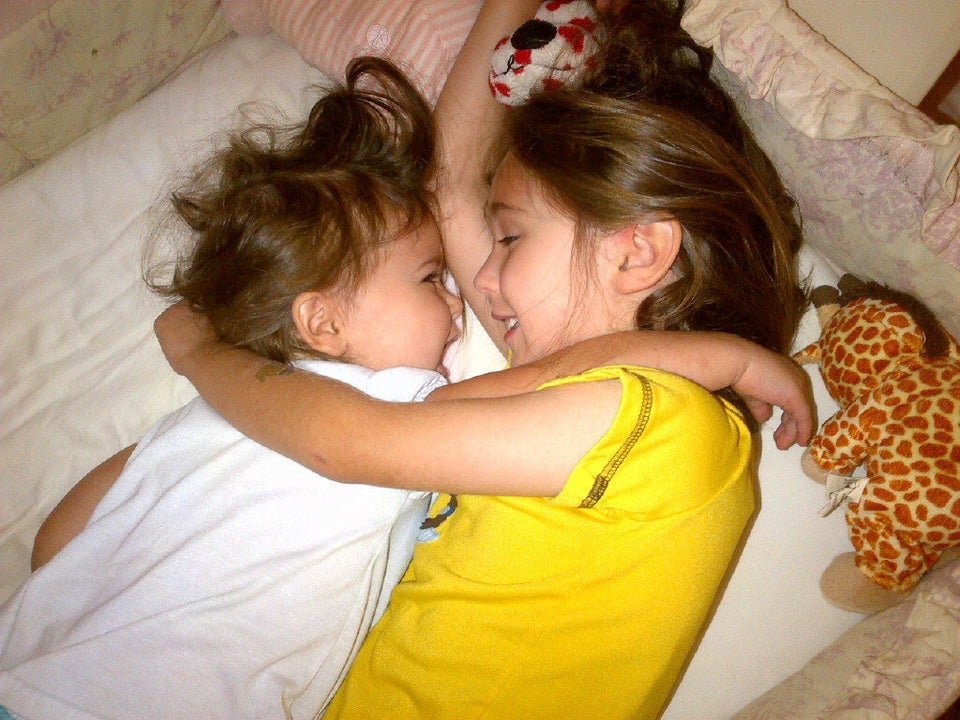 Love In One Photo