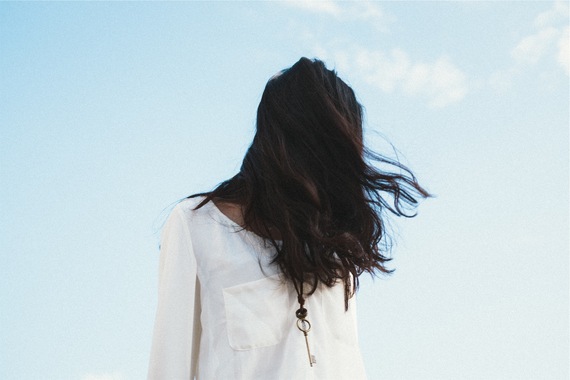 My business was "not' working and I couldn't take it anymore, so I killed it.
Err .. that's overly dramatic for sure so let's back up for a second.
I started my business in 2012 when I started offering my services as a freelance content creator. I did this part time because I other things to take care - like small children (one with special needs) and final year of a Post Graduate degree I was doing.
I think I made about 7 thousand dollars working from home that year and I was over-the-moon happy about it.
Then I realised I didn't enjoy writing for others. Meaning, I was happy to blog for business (occasionally) and even write for my two favourite clients but I had no interest in finding new clients. So I didn't.
Instead I got some coaching clients where I started doing blog reviews for them and generally helping them to attract their ideal reader and build their list. Because I had built my list very quickly with guest blogging, I felt compelled to do that.
Somewhere along that time, I also released my first course that was on blogging. I did a five-figure launch on that. But, alas, that was it. You can gauge the level of my interest in that course by the fact that I never launched it publicly.
I modified the course slightly and launched it as a blogging for business course. It did well. Not a six figure launch but good enough for a big payday.
So by that time, I was making about 10 times the amount I made in my first year in business but I wasn't happy.
I felt my growth was slow but I couldn't figure out why.
I was trading hours for dollars.
I didn't feel like promoting myself or getting new clients. It felt too hard.
I didn't feel particularly confident. I felt like a failure.
One thing that I did know was this.
I didn't want to create content or teach others how to create content, or teach others how to blog, for business or otherwise.
I was majorly confused and I doubting myself. If I didn't want to do these things, what could I do? And then I thought, how about teaching about course creation?
I entertained this idea for a while. Previously, I had a background in academia and marketing. I had about 8+ years of teaching experience and conducting workshops. Surely, I could teach others how to teach?
So I started calling myself Online Course Strategist.
However, this is what happened next ...
I made a big list of course creation topics to blog about. Didn't happen.
I thought to promote myself an online course strategist in the Facebook groups that I hang out in, I never felt like doing it.
I did manage to create a checklist, and taught a few live webinars but the results were lukewarm at best. Do you think people on the calls were picking up on my energy?
As it turns out my passion for 'teaching' isn't the same thing as teaching others 'how to teach'. In fact, it bores me to tears.
So now back to square one.
All of these things I am good at - creating educational content, teaching on webinars, creating and selling courses - were still valid but I wasn't finding my 'thing'.
Since 2014, I have been using Facebook ads in my business for lead generation (list building). The process goes something like this: I create an opt-in and a landing page, then create ads in power editor and split test those ads until I find the winners. And I do of all this power editor.

I was getting leads for under a dollar for the opt-in and around $2 for a webinar registration. I got 400+ registrants for a webinar using Facebook ads.
Never at one point did it occur to me that THIS could be my thing.
So imagine my surprise when I started sharing my results with a few fellow entrepreneurs and then in the Facebook groups (this one post I shared last month - it got around 1000 likes and 200+ comments), people started asking me if I could help them troubleshoot THEIR ads.
People started tagging me as a Facebook expert.
I got booked out till end of April.
All the skills that I built in the past 4 years of business came together perfectly, and not only that, my inner Math geek came out (I love numbers! I taught Business Mathematics to BBA students for a while.).
Creating a profitable Facebook Ad strategy for others requires:
Big picture thinking
Creating opt-ins and landing pages that convert
Writing copy for the ad
Creating conversion-focused images
Mastering Facebook Ad platform and power editor
Setting up ad campaigns and picking up winners
Scaling, split testing and targeting
Knowing which metrics to pay attention to
Following up with emails
Creating front-end offers/sales page
Knowledge of tools to make this happen
I have been geeking out on Facebook ads with no immediate signs of stopping.
Any mention of click-through rates, and campaign objective, and scaling and split testing, makes my eyes lit up.
And the best thing, I am getting my clients PHENOMENAL results (just have to give it a bit more time before I can start sharing these case studies with you).
So yes, I killed my content creation/ business blogging/ online course creation business.
But I started a brand new one. Facebook Ad Strategy for service-based entrepreneurs.
I made three times the amount I made in the first year of business (7K) in the FIRST TWO WEEKS of launching my business. And I am using the word 'launching' here loosely.
Facebook Ad Strategy is my zone of genius - it's the missing piece of the puzzle I have been looking for.
So, what's the point of this blog post? Yes, there is one.
The point I am trying to make is this: sometimes, it takes a long time to see traction in your business because you need to improve your skills in what you do as well as skills in sales and marketing.
Sometimes, though, your business isn't working simply because there is one thing in the way: You.
If you are trying to make something work and you have given it everything you got, perhaps it's time to reevaluate. Maybe the reason why you are not 'successful' (and it's a loaded word, I know) is because you don't really want it to be.
Maybe you don't realise it (yet) but you are not meant to do this. And even if you haven't found your thing yet, it doesn't mean you should stop trying to find that thing.
You need to find your zone of genius and things will work out so fast you're head will spin.
So, keep working on your business, unless you know it's time to stop - and start over.
You'll never know it might pay off big time. Like it did for me.
Do you need to 'kill' your business? Leave a comment, I'd love to know.
Calling all HuffPost superfans!
Sign up for membership to become a founding member and help shape HuffPost's next chapter