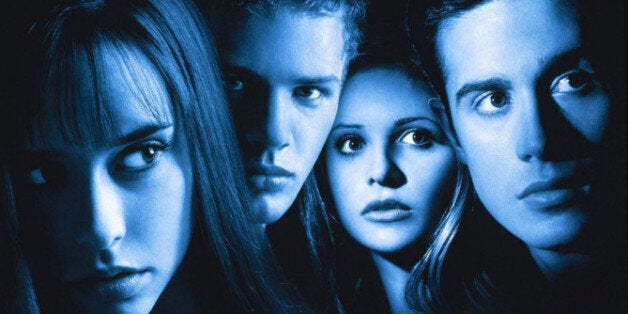 As summer approaches, all we really want to do is what you did in years past. Or, you know, get Jennifer Love Hewitt to talk to us about her iconic role as Julie James in the 1997 slasher, "I Know What You Did Last Summer."
Here are some stories JLH told The Huffington Post about the horror flick:
According to Hewitt, a fan who loved horror movies "got the chance to come to the set and choose a moment in that movie for somebody to do."
Hewitt said that it was never supposed to be her line and she wasn't supposed to do the iconic scene originally. In her recollection, the fan said, "I think that she should stand in the middle of the street and spin around and say, 'What are you waiting for?'" When Hewitt was told about this scene she responded, "You want me to what?! How am I going to look like a normal person doing that?"
Now the moment is a "really sweet memory" for Hewitt and has a special place in her heart. "People don't know that that was just like some kid who loved horror movies," said Hewitt. "I'm glad I got to do that for him."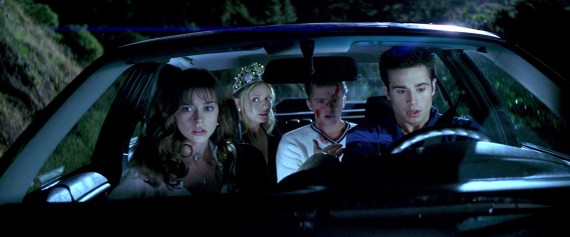 Prinze and Gellar would eventually get married in 2002 -- half a decade after the movie came out -- but at the time of "I Know What You Did Last Summer," Hewitt didn't see the inklings of a lasting relationship just yet.
When asked about it, Hewitt laughed and said she was "just trying to make it through [her] first lead role" and wasn't concentrating all too much on those two.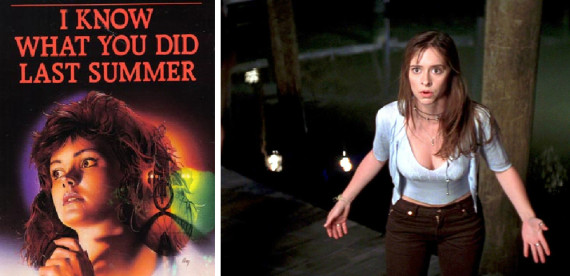 "I Know What You Did Last Summer" is based on a book with the same name. There was controversy at the time the movie came out as the original story wasn't intended to be a slasher.
Hewitt eventually read the book, but "way after the movie."
Hewitt said her young age contributed to this and explained a specific instance of terror involving the villain. "So, three o'clock in the morning, you're running in fog in the middle of North Carolina from a guy that you barely know, with a hook on his hand," Hewitt laughed. "You're supposed to be scared out of your mind."
The filming sometimes affected her sleep schedule as Hewitt explained, "There were definitely days where I went home and was like, 'I'm supposed to be asleep now. I don't think that that's going to happen.'"
"There were definitely moments where it felt actually scary, but it was fun."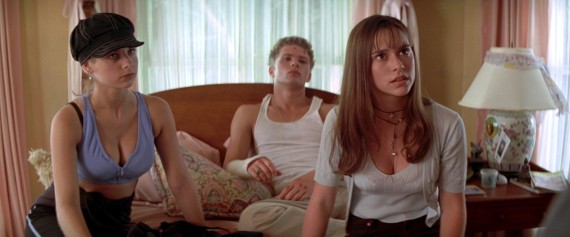 "I was bruised a lot from falling and chasing and running," Hewitt admitted.
Hewitt said that it was "a lot of hours" and "a lot of work," but still thought the process was "just kids sort of playing around, but doing this really important big thing."
This interview took place as part of Hewitt's promotional tour for Palmer's Cocoa Butter Formula, which she has used throughout her current pregnancy.
Before You Go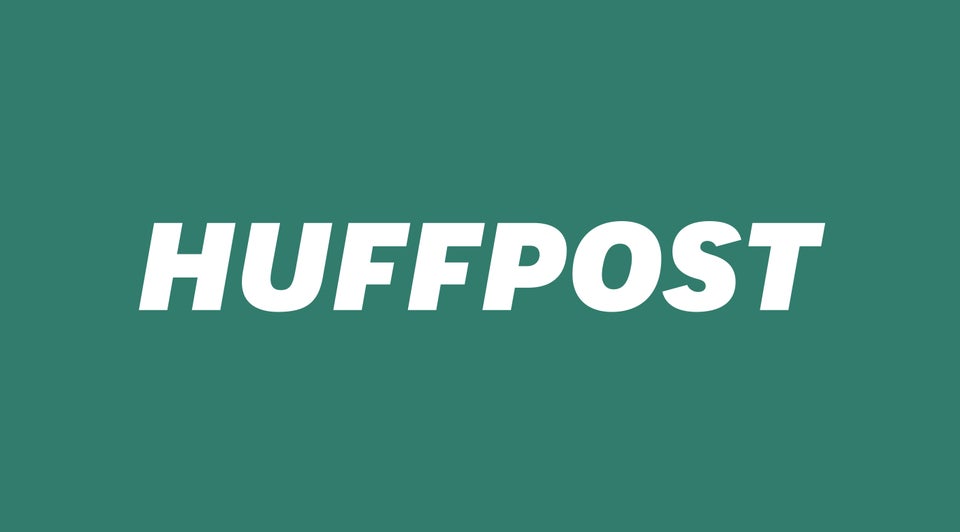 Least Scary Movie Ghosts
Popular in the Community