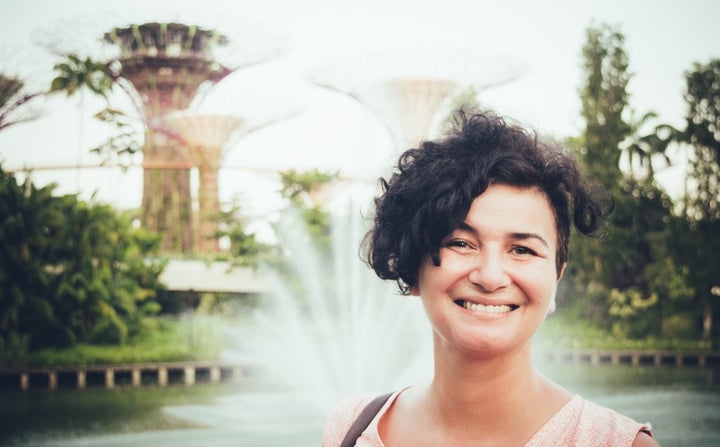 Once upon a time I used to work in one of the most glamorous industries in the world: advertising. Its glamour was like most stars, faded millions of years ago but still reflecting its bewitching dazzle to the people who live a light year afar.
I used to have an eloquently furnished three-bedroom apartment as well. I had my gadgets, my books, a coffee machine and a comfortable sofa in terracotta tones.
All ended a year ago from now. I gave them all up gladly… I exchanged them for my liberty and I couldn't be happier for doing so.
In my early 20s, I remember thinking that the only way to be happy was to have a successful career, a spouse and a high standard of living. Like millions of young people around the world, I was programmed to think that way. Programmed by my parents, by the education system, by television, by romantic comedies. That's why, I strived for it…
In my early 30s, what I had in my hands were a good career, a lot of nice stuff, expensive vacations abroad and a divorce…
When I arrived to late 30s, I was promoted to management level, I had lot more of nice stuff, a divorce and another sore heart break from another long term relationship.
"In my early 20s, I remember thinking that the only way to be happy was to have a successful career, a spouse and a high standard of living."
The road was diverging into two… Either I was going to stick what I had, start dating again with the hope of settling down, become another Bridget Jones in this world and hope that my happy ending will happen sometime soon and keep living the illusion that the only way to be happy was having a family, having a mortgage and a job I merely like or I was going to try a different approach.
I took the less traveled one. I quit my job. Put everything I own in a storage house and hit the road.

This decision of mine created a scandal in my family. My parents were hoping that this was just a phase, I was suffering from depression from my break up and eventually I would come around. Their assumption might be true… But there was a lot more to it.
"I took the less traveled road. I quit my job, put everything I own in a storage house and hit the road."
A while before I made this life-changing decision, I dared to ask the very most important question: "What would make me feel happy…" Not my family, not my friends, not my colleagues… but just me. I have realized that every time I read a travel blog, it was breaking my heart. I was longing be the person who wrote that post. So the answer was out there all along.
For years, I just couldn't see it because of the clutter in my life. It was time to take a journey on my own, to discover who I was beneath the layers of prejudice, fear and masks I wore in different occasions.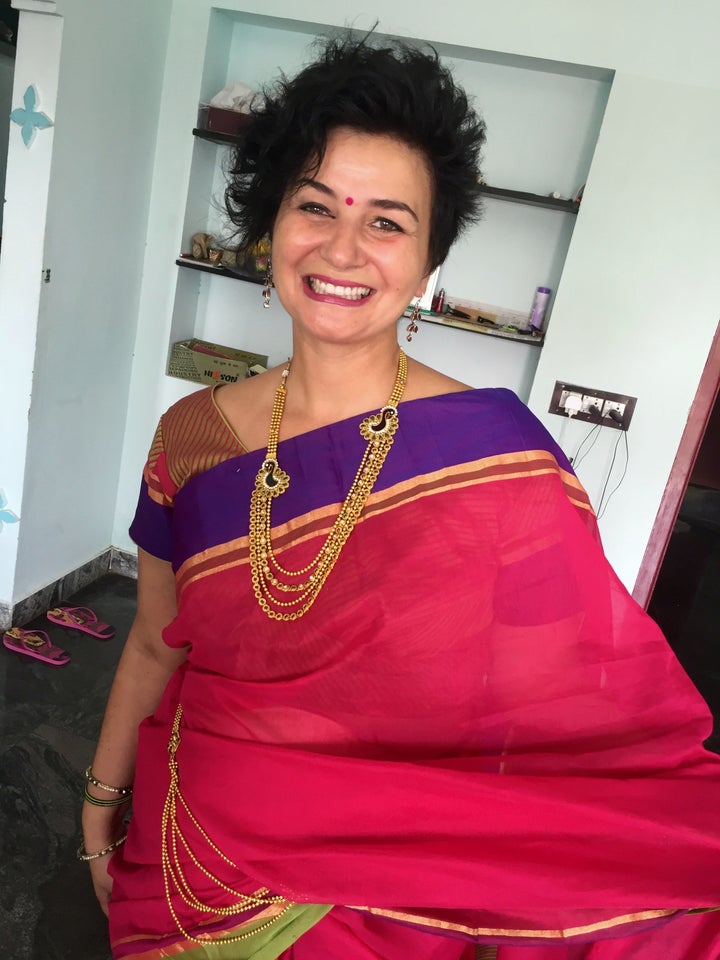 On October 23, 2015 I got on the plane, taking me to New Delhi. Excited yet terrified…
Since then I visited nine countries, met amazing souls, had unforgettable adventures. God knows, it hasn't been an easy road. I got mugged, I got sick, I felt lonely and isolated. Every time I arrived to a new country, I had the learn how to calculate the currency, how to say hello or good morning.
But in one year, I have experienced life more than I did maybe in the past 15 years. I acquired a diving license, I climbed to volcanos, hiked mountains, spent nights in trains and buses, I learned to cook many new dishes, slept in tents and dorms, attended yoga retreats and saw amazing places.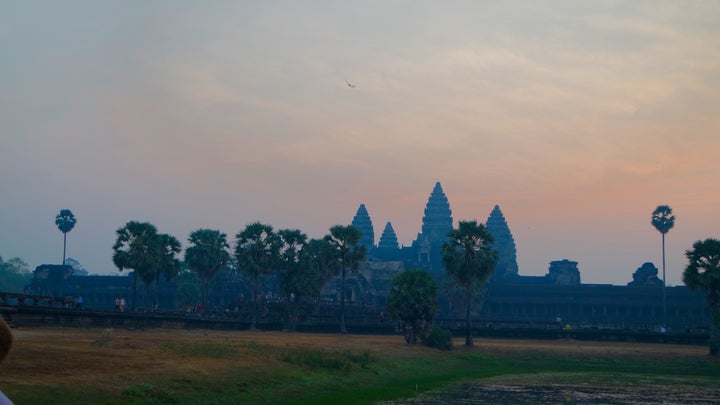 "But in one year, I have experienced life more than I have in the past 15 years."
Finally, I have realized what was wrong with me and many other women all along. We were taught that we can only be happy when we find our soul mates or "other halves." To have an other half means you, yourself is not a whole in the first place. There will always be something missing in your life unless you find a person who completes you. This is the biggest deception created by popular literature, TV shows, movies, songs and everyone around you.
I found out that this is not the case at all. I found out that real happiness was coming from self-actualization; to get closer to your ideal self who you created in your mind.
My ideal self wasn't an advertising executive, chasing designer sales. My ideal self wasn't a woman who can find happiness in a nucleus family living in an expensive apartment as well.
My ideal self was a fiercesome, strong woman, a talented writer, a person who inspires others and to act like it was the opposite way was the thing making me unhappy in the first place.
There was no way for me to find happiness in someone else's existence in my life before I become or at least get close to that woman.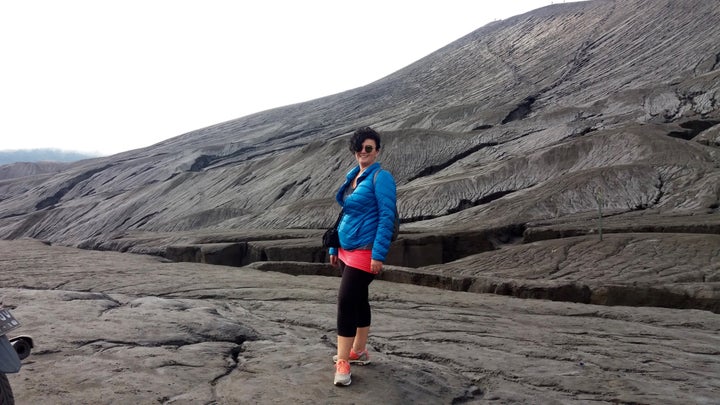 I came to realization of this simple fact during my journey but I also realized everybody else was expecting an "Eat, Pray, Love" story from me.
When I posted pictures of me and a male friend I was traveling with, on Facebook, my inbox was flooded with messages.
Here are a few examples of them:
"I knew you were going to find the one while traveling!"
"Who is that handsome? Did you find love, finally?"
"Oh my, he looks great. Is he your boyfriend?"
I don't know how many times I had to roll my eyes and wrote back "Chill… he is just a friend."
The clichés are always in our minds. Making many of friends hope that my journey would be crowned with a love story. A story that would most likely interrupt my travels and make me settle down in another part of the world.
Well, they are not wrong completely…
It is a love story indeed, but between me and myself. It is a love story about a woman going out there, discovering her strengths and weaknesses and learning to love herself regardless.
Regardless of the fear seeds planted in our brains that after the age 40 it will be too late for us. Too late for what? Regardless of the popular culture telling us that we must be size 0 to be considered beautiful, regardless of the pressures we, women are facing to become mothers or we are useless in this life.
My journey hasn't ended yet. I just arrived to South America for another chapter of it.
Will there be a love story? I have no idea. Am I okay without having one? Absolutely. Would I object if I have one? Lord, no!
Still, anyone who will come into my life as a partner should make me feel even more happier than I am now. Since I am quite happy and content with myself, it is not an easy task. I wish all the candidates, best of luck!
Before You Go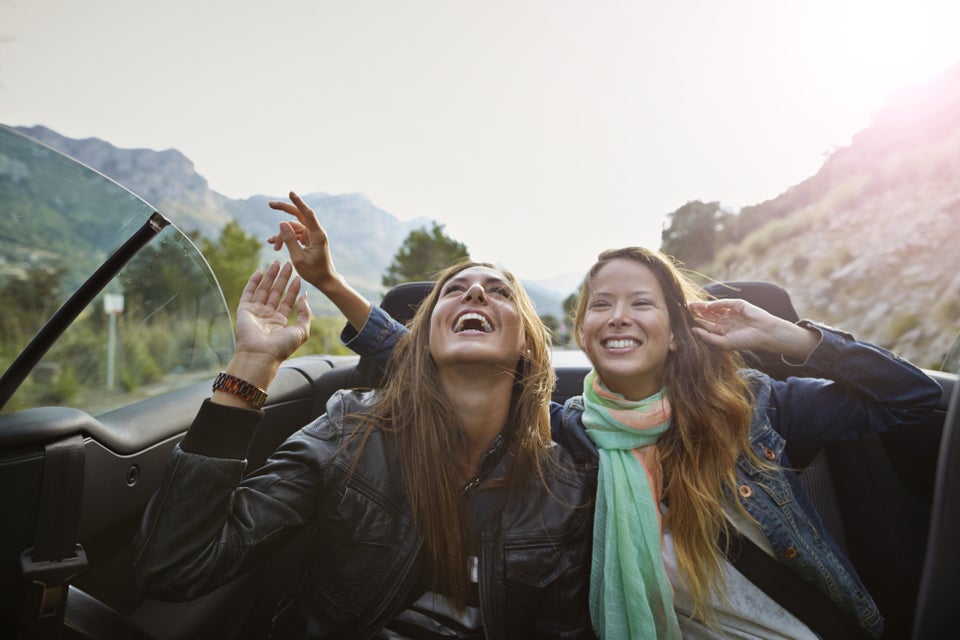 12 Ingenious Travel Hacks Everyone Should Know