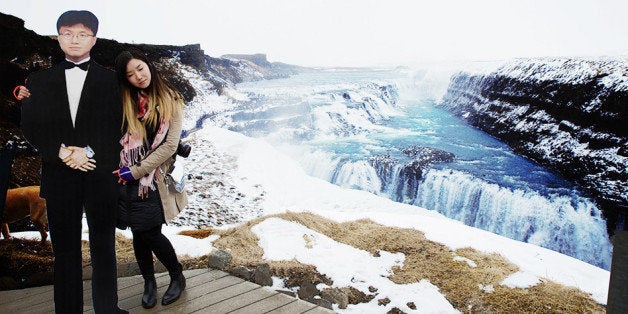 My name is Jinna, and from the outside looking in, I seemed to have it all -- a great job, a luxury apartment, a solid long-term relationship with a man I met five years before, an overflowing closet with more shoes than I could count and enough disposable income to eat out in New York City at least five nights per week. I had climbed my way up the corporate world, making more money at 25 than most people my age or older than me.
What people didn't see was the toll the combination of life events took on every inch of my body, heart, mind and soul.
I never truly dealt with my father's passing almost two years past, and this, mixed with a horrible work environment, little to no emotional support from my then-boyfriend and the pressure of saving face, led to the almost complete loss of hope in my future.
I had reached the point where I lost the will to live; I no longer wanted to wake up in the morning only to feel hopeless. I gave up on my dreams. I shut myself off from my loved ones and close friends. I developed alopecia and lost my hair at an alarming rate, where one bald spot the size of a dime, turned into six half-dollar-sized ones all over my head within three weeks.
One day I woke up and made the decision to take back control of my life. I bought a one-way ticket to Iceland, inspired by the hundreds of Pinterest images and travel blogs I read online. I stopped buying shoes to try to mask my pain. I sold 80 percent of my disgustingly huge closet for extra cash. I decided not to renew my lease on my apartment. I left my job with no Plan B. I bought a backpack, stuffed it with my DSLR, laptop and a few changes of clothes. I left everything in New York City to travel the world for the first time with a life-size cutout of my dad.
My father never had the chance to travel the world. He sacrificed his entire life for others -- his parents, his children, his wife, his family and his friends. At 51, he was diagnosed with cancer, just one year before his own father passed away from the disease. Before he had the chance to realize his own dreams, cancer took him from the world and it was the hardest thing that we had ever been through, individually and as a family.
But even though he is not here in the flesh, I knew he was with us in spirit. To share his story, and to help bring peace to my stepmother, my 22-year-old brother, my 9-year-old sister and myself, I took him with me all over Europe to be photographed together in front of some of the world's most iconic destinations.
EIFFEL TOWER -- PARIS, FRANCE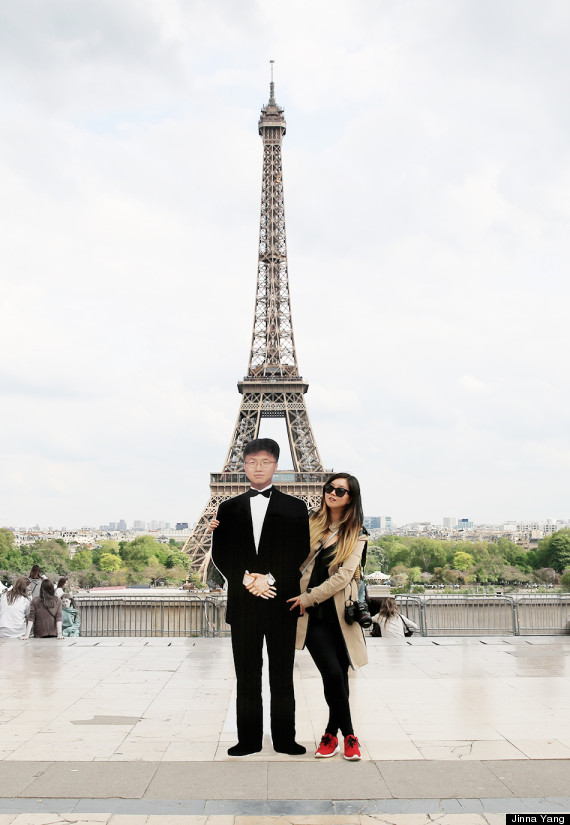 DUOMO -- FLORENCE, ITALY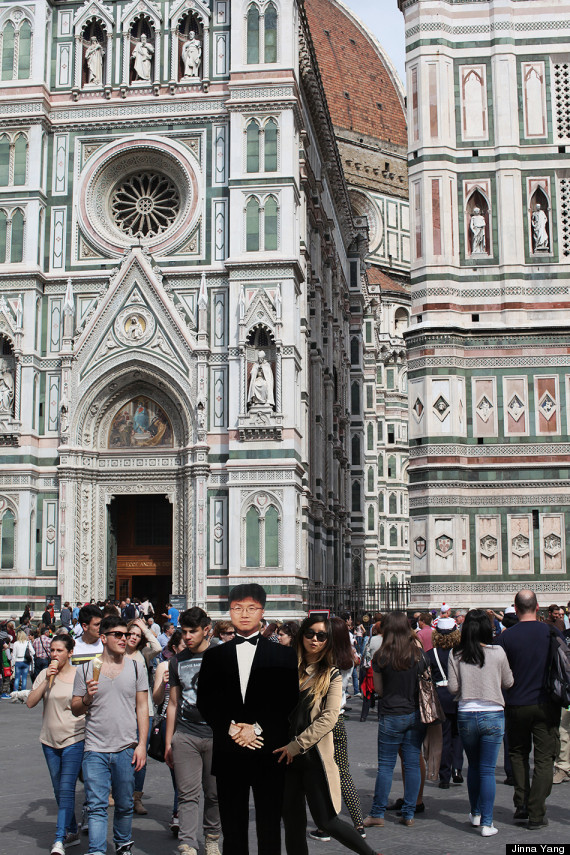 ST. PAUL'S CATHEDRAL -- LONDON, UNITED KINGDOM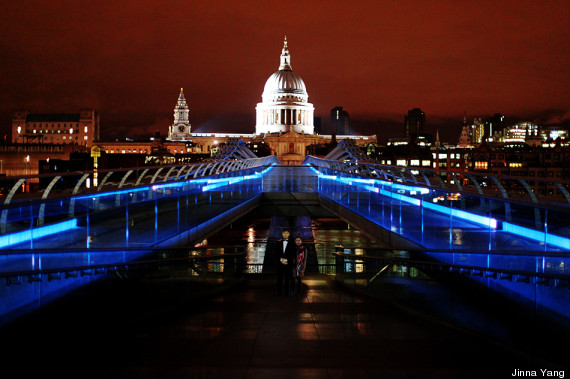 GEYSIR -- ICELAND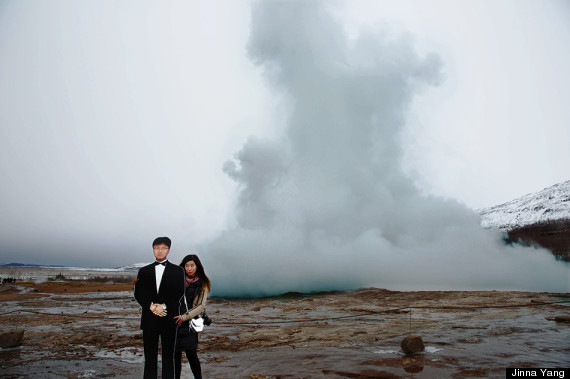 SKOGAFOSS WATERFALL -- ICELAND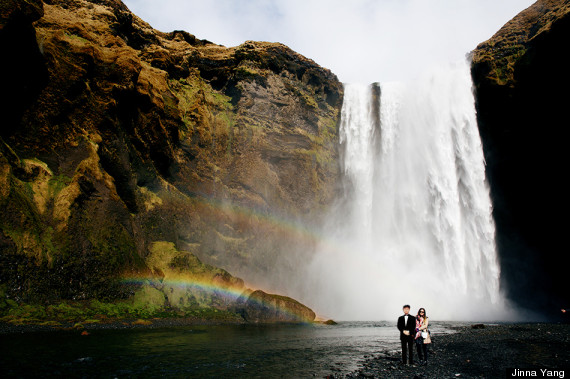 LEANING TOWER -- PISA, ITALY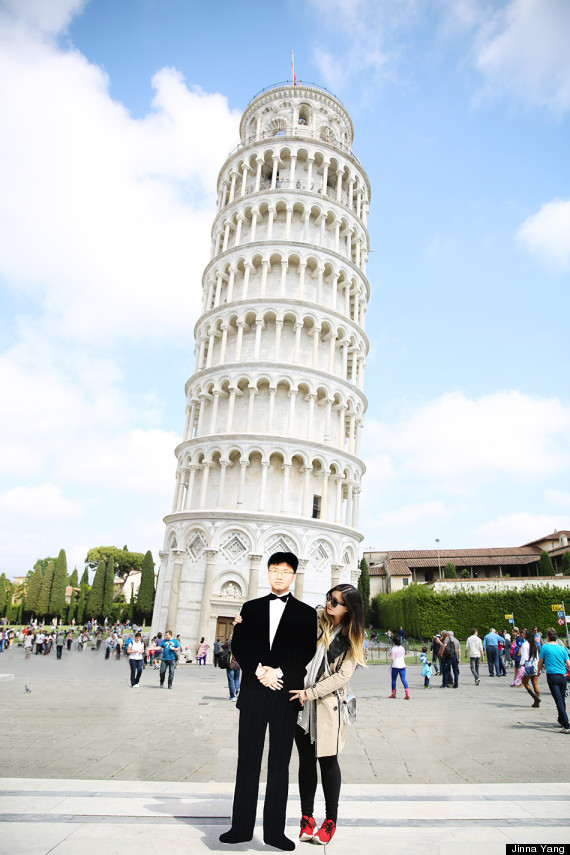 LE LOUVRE -- PARIS, FRANCE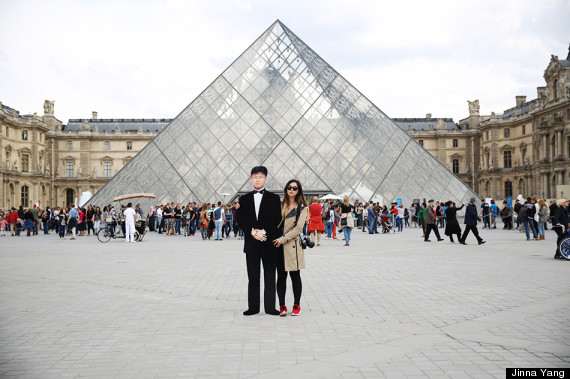 COLOSSEO -- ROME, ITALY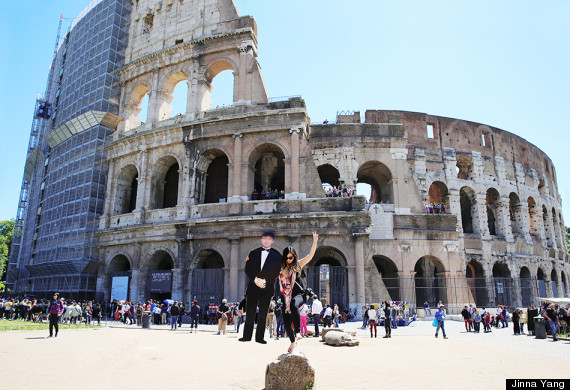 BLUE LAGOON -- ICELAND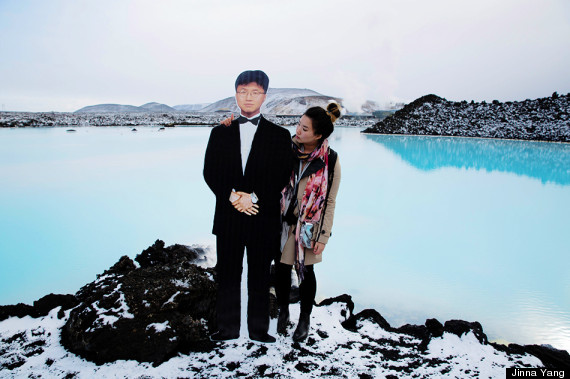 ITALIAN RIVIERA -- LEVANTO, ITALY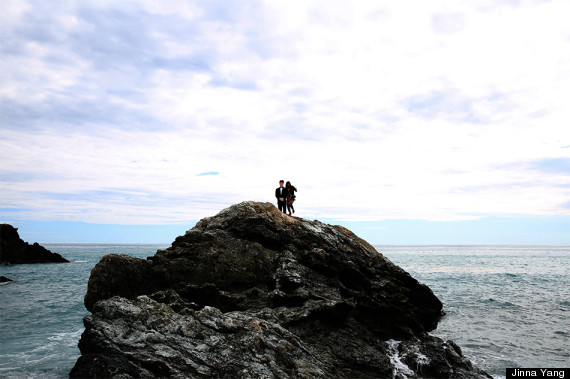 GULLFOSS WATERFALL -- ICELAND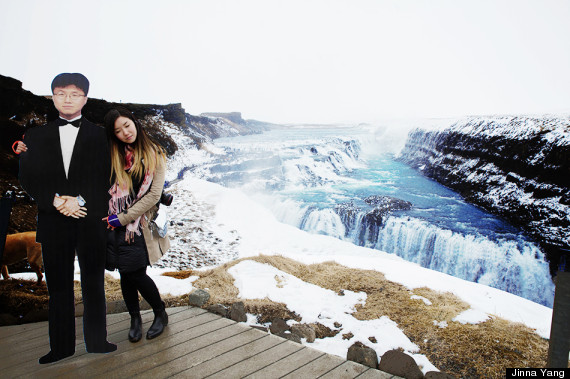 I hope my story will inspire you to take a chance, and to never give up hope.
For years I chased success and sacrificed happiness, but success lives where happiness lies. Don't chase success, chase happiness and success will come.
Special thank you to my good friend Tineey, who took a lot of these photos for this project.
Follow Jinna on Instagram for up-to-date photos of my travels: @greaseandglamour
Popular in the Community