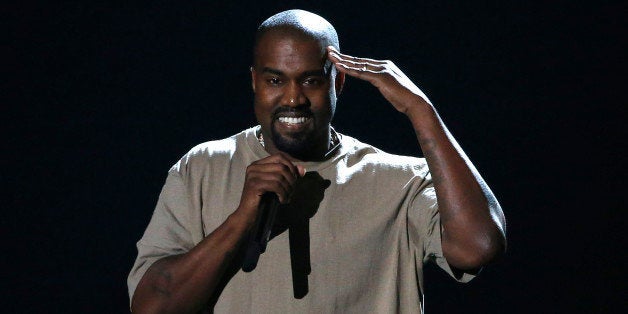 My interest in Kanye goes all the way back to his freestyles on the radio as a producer who was making his debut as an MC. I heard some of his best verses before they were ever on an album. I had the MP3 of Rhymefest performing "Jesus Walks" before it ended up on Kanye's album. I have heard all of his albums and enjoyed most of them. For a very long time, I would have considered myself a Kanye fan.
But, I was shocked that his newest release was receiving praise. From the recordings I heard previous to the album's release on the night of Yeezy Season 3, I thought for sure that this album was a total dud. Now that the album is on Spotify, I took a break from my evening routine to listen to it in its entirety. You may know about the ridiculous roll out for the album where tracks were added, etc. So, I realized that I may have missed some gems that are now propelling the album forward. I eagerly went to listen.
I want to stop here and explain why Kanye's album is even relevant to me. For those of you that do not know, I was an MC in Miami. In fact, it was Kanye West that actually inspired me to become a professional MC and record label owner. Kanye's rise to Hip-Hop prominence was very inspiring to me in that in his early years I saw someone like me making music that I loved in Hip-Hop. He was not a former gangster or pimp. He was pretty much like a lot of urban Black kids that were born around the '80s and grew up in the '90s.
John Lee was the Polo King of my high school. He used my quote about his Polo prowess over mine on his year book page. I worked at Abercrombie & Fitch in college from 1997-2000 so I had many preppy colored polo shirts (including pink) that, keeping with the seasonal style of the store, I wore with the collar popped.
My parents are well-educated people like Kanye's. I love sneakers and sneaker culture. And, since Run DMC's Raising Hell album, I have always loved Hip-Hop. Having heard Kanye's early work from 2003-2006 and loving all of it I thought to myself, I can do that, too. The feedback I received on one of the very first songs I ever recorded was that I "sounded like Kanye." I did not actually like that because I wanted to be original, but the feedback let me know that I was possibly on to something and had a future recording music.
Now back to the album. I had heard most of the album before it was on Spotify and did not like it as I explained before. After hearing it I noticed Kanye's tweet in support of Bill Cosby while cruising Twitter one day. I have no patience for Cosby supporters and decided that I would stop supporting Kanye. Its not just the Cosby support that led to my decision to distance myself from him. He has certainly had many questionable moments over the course of his career. I will not get into all of that now, but just know that going into listening to his album in its entirety for the first time I was skeptical and fed up.
The album certainly has outstanding moments. "I Love Kanye," "Real Friends," "30 Hours," "No More Parties in LA" and "Fade" are great songs. But, there are so many cringe worthy moments on the album as well. For example, Famous would be a solid song but contains the very unfortunate Taylor Swift line just as the songs starts- totally ruining the song for me. The same goes for the bleached t-shirt line in "Father Stretch My Hands Pt. 1." Then there is Kanye's obsession with the word "bitch." He even refers to his wife as a bitch on "Highlights."
I used to let MCs slide when they talked about women like that. I never did it in my own music but I tolerated from other rappers. But, I can not anymore. Someone who is surrounded by strong women like Kanye should stop referring to women as bitches and hoes.
On the whole I did not enjoy The Life of Pablo. Out of 17 songs, I really only enjoyed five. I was right to be skeptical. Even the many additions including No More Parties in LA did not save the album.
For a long time I excused Kanye's antics, oversized ego and questionable choices because he put out amazing music. But, now the music is not even good. I also did not like his last album- Yeezus. It is becoming apparent that Kanye's best days are behind him. Probably his most prophetic line on The Life of Pablo, Kanye said exactly what I was thinking: I like the old Kanye.
REAL LIFE. REAL NEWS. REAL VOICES.
Help us tell more of the stories that matter from voices that too often remain unheard.