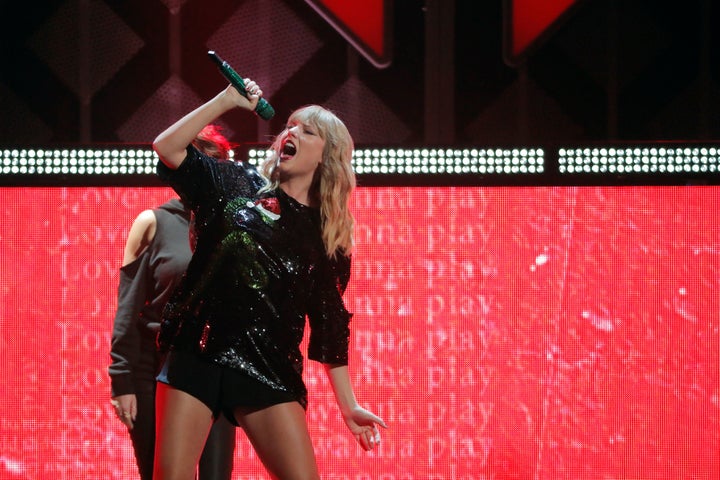 Aight. So I just wanna make it clear up front that my Nana did not play Earth, Wind and Fire's "September" in the house when I was growing up for Taylor Swift to come along and ruin it.
Swift and her blasphemous cover of Earth, Wind & Fire's "September" — part of the Spotify Singles series — got me and the internet fucked up beyond measure. Her version of the blassic hit, released on Friday, manages in three minutes to strip the song of its iconic funk elements, its soul, its rhythm, its ba-de-ahh in the hook. She has morphed one of our culture's greatest songs into one of them acoustic covers white women who frequent coffee shops love so much.
"September," the original "September," is the sound of black joy. It's a song that black folks can dance, jig, jam, smoke, drink and play spades to, a timeless bop. This is why it is a black cookout staple — revered alongside "Before I Let Go" and baked mac and cheese.
AND TAYLOR SWIFT HAS THE AUDACITY TO TRY AND TURN IT INTO SOME UNSEASONED, FOLKSY BULLSHIT?! THEN IN THE ICONIC FIRST VERSE, SHE SAYS 28TH INSTEAD OF 21ST!!! HOW DARE YOU?!
I ain't having it. Swift lacks the passion, the liveliness, the rhythm and, frankly, the soul to properly honor the song. Her version is purely banjos and twinkles and milky vocals and shit. (The irony of which is that banjos themselves used to be among America's blackest musical instruments before they were appropriated by white musicians.)
"Sounds like housing discrimination," tweeted SB Nation writer Zito Madu. Instead of that muffled Nashville percussion, Taylor might as well have used the sound of papers being shuffled on the desk of a banker denying a black person's loan.
We all know this game: A white person strips something of its blackness and packages it for a white audience. It's as old as America. But did she have to take this? And did it have to be Taylor Swift?
Finding this song, of all songs, in Taylor Swift's mouth, of all mouths, is like coming across George Clinton in the middle of a West Elm store. It's an insult to every cookout my Nana and all the Nanas of the community threw. It's a stain on the musical fabric of our country.
Maurice White didn't die for this. And if you don't know who Maurice White is, then, well, maybe you're part of the problem, too.
Related
Popular in the Community