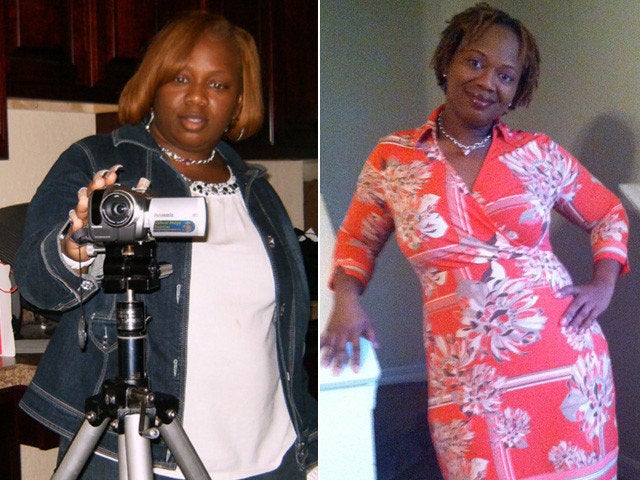 Got a success story of your own? Send it to us at success.stories@huffingtonpost.com and you could be featured on the site!
Name: Angie Thomas
Age: 37
Height: 5'5"
Before Weight: 250 pounds
How I Gained It: I gained my weight with a busy schedule and eating cheap, convenient fast food. I'd eat at any dollar menu that came my way, but with no exercise at all, I was on heart medications and very depressed.
Breaking Point: I could not tie my own shoes; my children would do it for me. It was a chore just to get dressed. I was soaked in sweat by the time I got to the car. My doctor told me that my blood work was testing diabetic and my cholesterol was bad. I didn't want my husband and children to come home one day and find me dead.
How I Lost It: I started on Medifast and Weight Watchers and they were OK, but the real results came when I cut out sugars and carbs. I started drinking sugar-free drinks and stopped eating all the breads, pastas and rice that I ate daily. I still have some, but not daily and in limited amounts. I started eating lean meats, eggs, cheese and veggies. Today, if I do eat a hamburger, it's with no bun or just one half.
I went from a size 20 to a 14. It took me years to do it the right way, but I am much healthier and happier. I love the gym -- I do 30 to 60 minutes of cardio, and I work on my abs, too. I am a part of Black Girls Run Orlando and I have done more than five 5Ks to date. When I first started, I doubted my ability to run. I was very unsure of myself. Truth be told, I am still not the best runner, but I love it and feel so accomplished when I'm done. I am no longer testing diabetic and my cholesterol levels are great.
I love the skin I'm in now, and I'm about 15 pounds away from my goal weight.
Current Weight: 184 pounds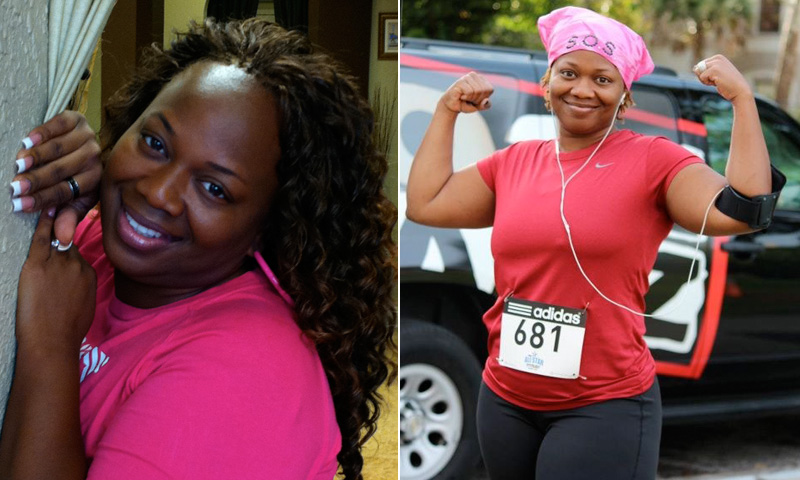 The Huffington Post publishes photographs as they are submitted to us by our readers.
Check out more of our inspiring weight loss stories below: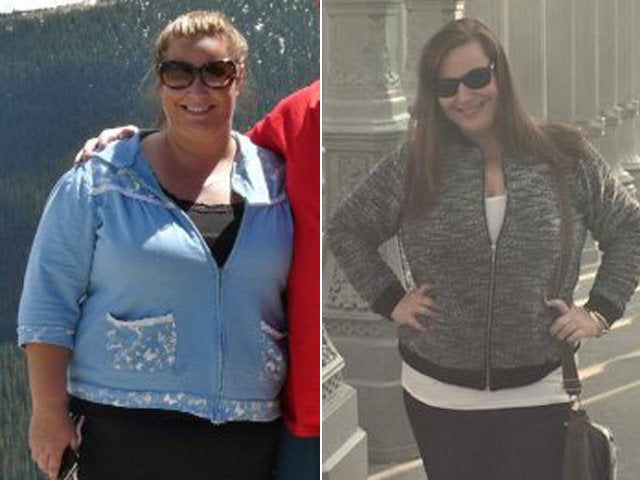 Weight Loss Success Stories
Related