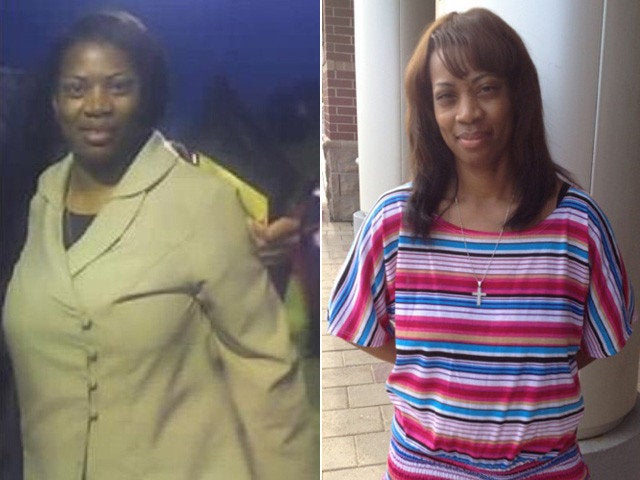 Got a success story of your own? Send it to us at success.stories@huffingtonpost.com and you could be featured on the site!
Name: Bernita Luke
Age: 41
Height: 5'7"
Before Weight: 205 pounds

How I Gained It: I started to gain weight about five years ago from eating fast food, not exercising and the stress of everyday life. I loved eating pizza, hamburgers, french fries, cookies and candy bars, and late-night snacking. The real problem for me was caffeine cravings; I would drink three 20-ounce bottles of soft drinks a day. I never had time to work out because of my work schedule. I lost control of maintaining a healthy diet and put no effort into keeping track of my calorie intake.

Breaking Point: One day, I decided to do something about my appearance. It was affecting my self-esteem, family and health, and people discriminated against me. People were very judgmental about my appearance. It was very difficult to be treated respectfully. It was also very expensive to buy plus-size clothes, and there were limited choices.
How I Lost It: I joined a gym and started with a 60-minute cardio workout and weight lifting two to three days per week. I felt really motivated and energetic and kept this routine going for about three months. I lost 25 pounds. Then I increased my workout to three to four days per week, walking, running and taking aerobics classes.
I began Zumba class for 60 minutes, five days a week; it became my favorite exercise activity. Now, exercising is part of my daily life; it's like I live at the gym! After nine months of these moderate exercise activities and eating healthy, I lost another 40 pounds. I cut back on the fast food for lunch, candy bars and soft drinks. I have added six to eight glasses of water to my diet. Now, I eat homemade salads, plenty of steamed green vegetables, lean beef, seafood, baked chicken, protein shakes, nuts and whole-grain breads and cereals.
I had a goal to accomplish, so I dedicated my time to exercise for my health by making it a priority in my life. It's a good feeling getting all these nice compliments from family, friends and co-workers. I wanted to live a healthy lifestyle for myself and my family. It was the most important choice I made for my life.

Current Weight: 140 pounds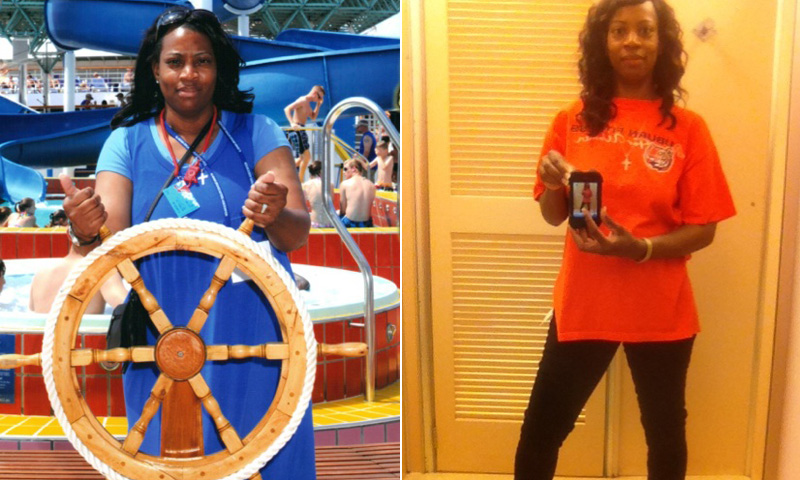 The Huffington Post publishes photographs as they are submitted to us by our readers.
Check out more of our inspiring weight loss stories below: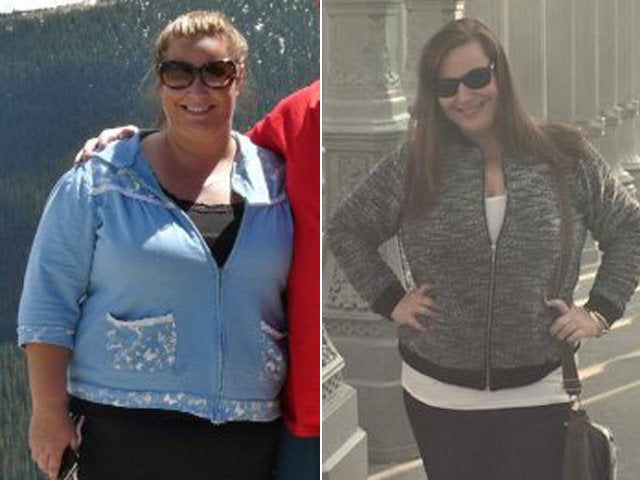 Weight Loss Success Stories
Related