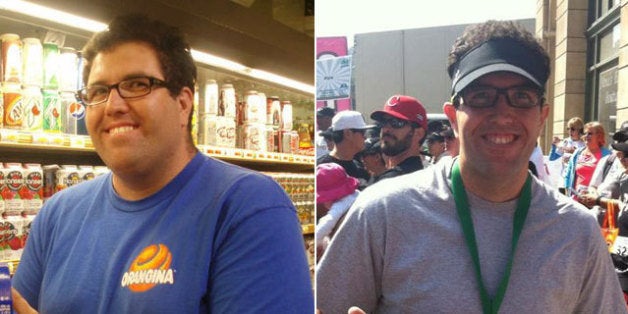 Got a success story of your own? Send it to us at success.stories@huffingtonpost.com and you could be featured on the site!
Name: Brandon Kovacic
Age: 28
Height: 5'11"
Before Weight: 290 pounds
How I Gained It: Having a very unhealthy diet combined with lack of exercise was the largest contributing factor. I was probably consuming about 6,000 calories a day with very little physical output. My waist was expanding, and I tended to feel lethargic. Even going up a flight of stairs caused some heavy breathing. I spent my days watching TV, surfing the web and eating junk food out of boredom.
Breaking Point: Honestly, it hit me one day when I saw some Facebook photos I was tagged in. I looked horrible. I knew I needed to fix the way I did things and decided to make a lifestyle change. Seeing those pictures was more than enough motivation to get me off the couch.
How I Lost It: Changes to my diet were probably the biggest contributing influence. I stopped drinking soda and cut back on portion sizes. I still eat what I like, but I try to eat smaller amounts and try to make smart replacements, like broccoli instead of chocolate. I didn't really know where to start, but tried to eat things that I thought were healthy, and if I wasn't sure, I would check online.
I also took up running. I started by running one mile every couple of days. I was always sore and about to just keel over. I was hurting in places I didn't know were possible, but I got better. Eventually, I added a few miles and joined a gym. I learned to love hiking, biking and swimming. It was a great experience learning about all the fun activities I had been missing out on.
My workouts became more frequent and more intense, and eventually I began competing in triathlons. Once I actually started focusing on races, I realized that my training was really helping me slim down. I'm a competitive person by nature, so having that as a motivation really helped. I like to try to beat my previous times. The Nautica Malibu Triathlon training has really helped me push myself in the last couple months. I really want to do well on September 8 with my Longo Lexus team members.
I feel better in my day to day life. I have also found a really good work/life balance that allows me to train in the evenings and early mornings. I never thought going for a trail run would be "fun", but now I rarely turn down the opportunity. My friends and family have been super-supportive during the whole process.
After Weight: 170 pounds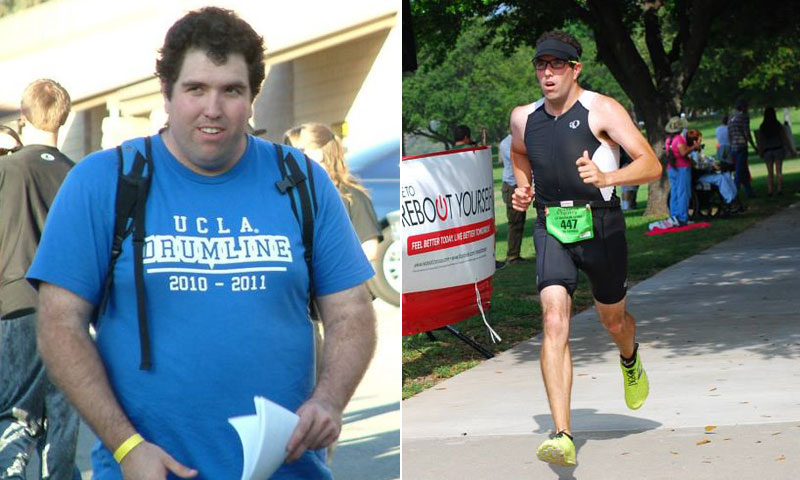 The Huffington Post publishes photographs as they are submitted to us by our readers.
Check out more of our inspiring weight loss stories below: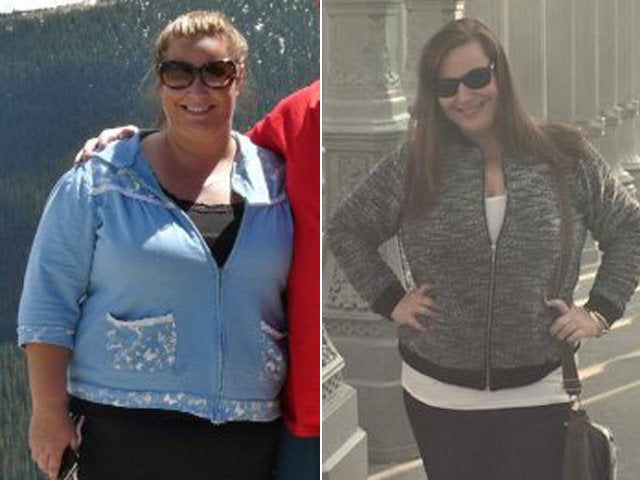 Weight Loss Success Stories
Related